Handcrafted in Massachusetts since 1970
Frank Clegg Leatherworks is known as one of the worlds leading makers of exceptional luxury leather goods. Frank Clegg and his sons now lead a world famous brand favoured by discerning customers everywhere. Products catered for daily personal use and true travel companions. Prominent customers include President Barack Obama.
All bags are available made-to-order at no extra cost. Contact us for more info.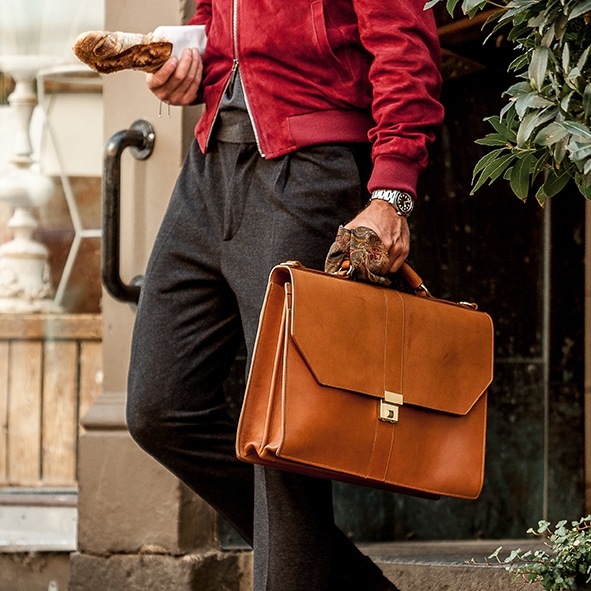 Frank Clegg & Workmanship
All products made in Fall River, Massachusetts in their workshop by a highly skilled team.  Their pride in creating handmade products of unparalleled quality is renowned and most notably only using the finest leathers, hardware and workmanship.  The result is a collection that is recognisable, even to an untrained eye, as being of superb quality.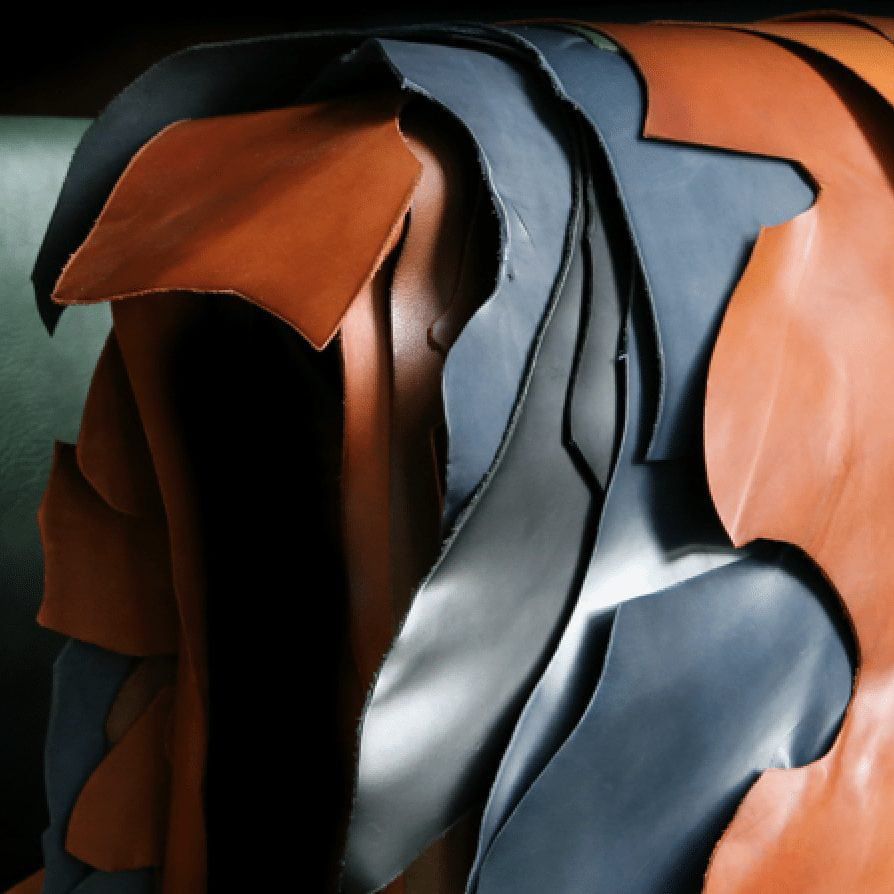 The Leather
All Frank Clegg pieces are made from French hides which have been hand-selected and custom-tanned specifically for Frank Clegg.  The painstaking process of vegetable tanning takes 120 individual steps, but the result shows in a perfect finish and colour penetration.  Frank Clegg and his sons are personally involved in the process, visiting Europe regularly.  Their fixation for honesty and quality is what drives them to produce the world's finest bags and briefcases.  Down below you find the different types of leather qualities being used in Frank Clegg's work.
Harness Belting Leather
This exceptional leather has a firm, slightly glossy finish that softens with age and usage, and will develop a unique and cherished patina.  Extra fat liqueurs are added during the conditioning process to create a smooth surface and beautiful appearance that improves with age.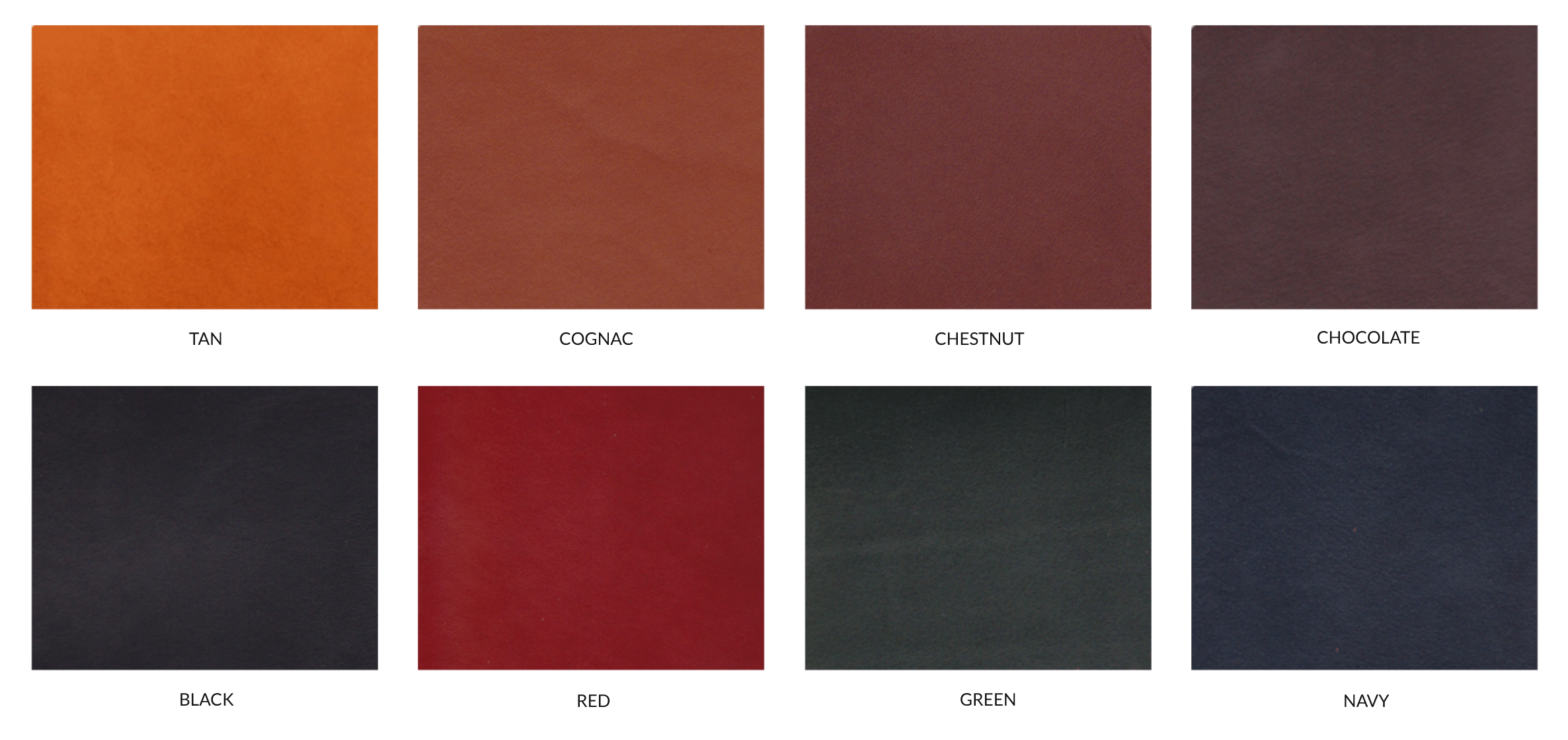 Smooth Tumbled Leather
This leather is gently tumbled to give it a distinctively soft and relaxed handle.  At the same time, it remains durable and easily stands up to daily use.  These natural leathers are treated with only a soft wax finish and will last a lifetime.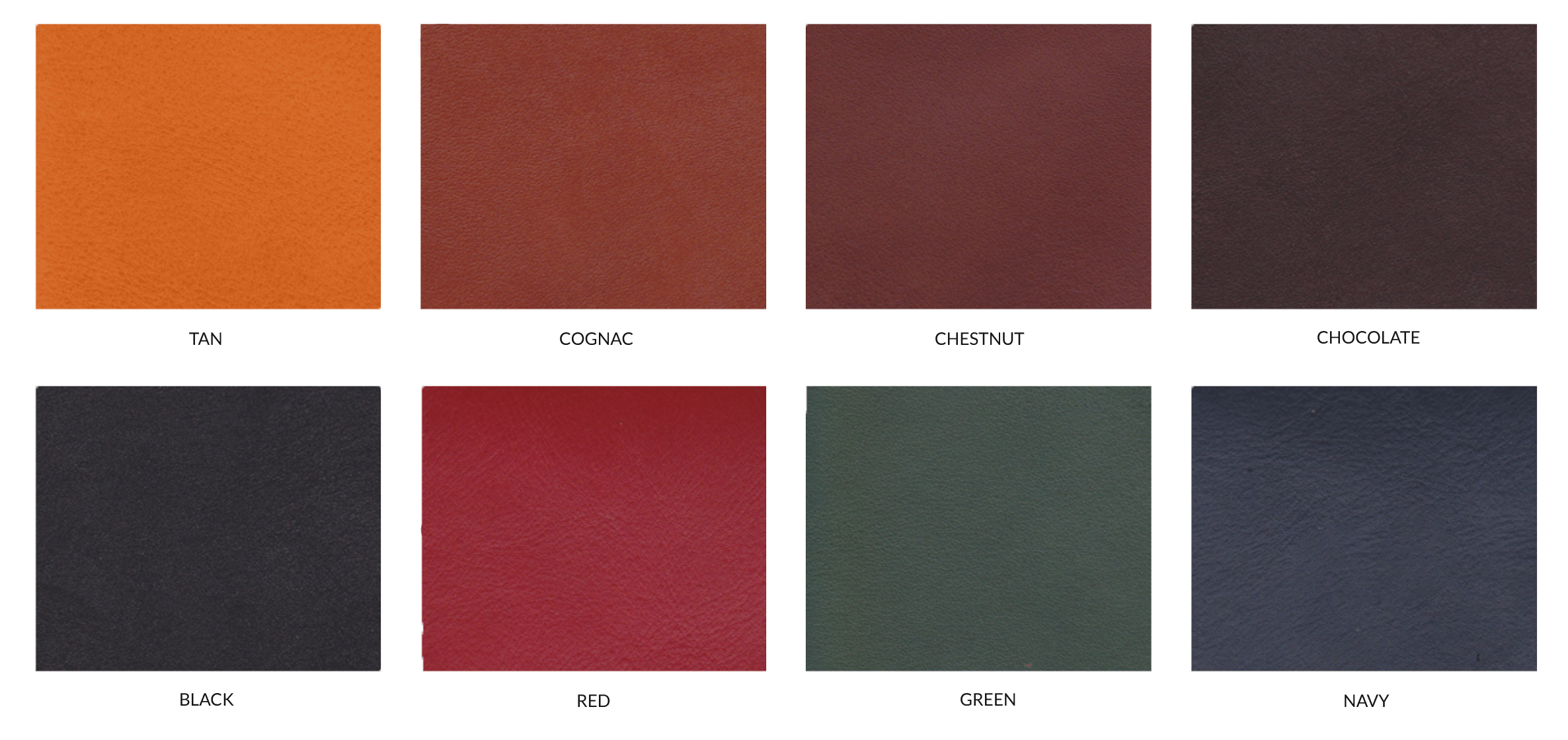 Shrunken Grain Leather
A signature material that has become a Frank Clegg speciality.  This unique leather is heavily shrunken, producing a dramatic, textured effect.  Only skins with significant character are chosen for this special process.  Leathers selected for this treatment also tend to have more range marks; these are not defects, but unique markings which add to the character of the finished product.
Frank Clegg x Baltzar
Baltzar's long and close relationship with Frank Clegg enables us to offer our customers customised bags and briefcases and provide all pieces made-to-order, at no extra cost, including of course your own choice of leather.  Additionally, more exotic hides, such as alligator and ostrich, are available.   You can also have your leather goods personally monogrammed with your initials or crest.  Below you will find Europe's widest selection of Frank Clegg.  If you cannot find what you are looking for, do not hesitate to contact us.  We will do whatever we can to fulfil your needs.