Authentic British Outerwear
The quintessential duffle coat maker, Gloverall, came to be after English gloves and overall wholesalers H&F Morris were offered to sell a surplus of military duffles after the Second World War. They bought in more duffle fabrics in the 1950s from the navy and started producing their own duffle coats, going for the name Gloverall – an amalgamation of gloves and overall. With great popularity, they produce their duffles in the same design since the 50s. The duffle is famous for being water resistant, having hemp rope and wooden toggle closures, and being the only classic menswear coat with a hood.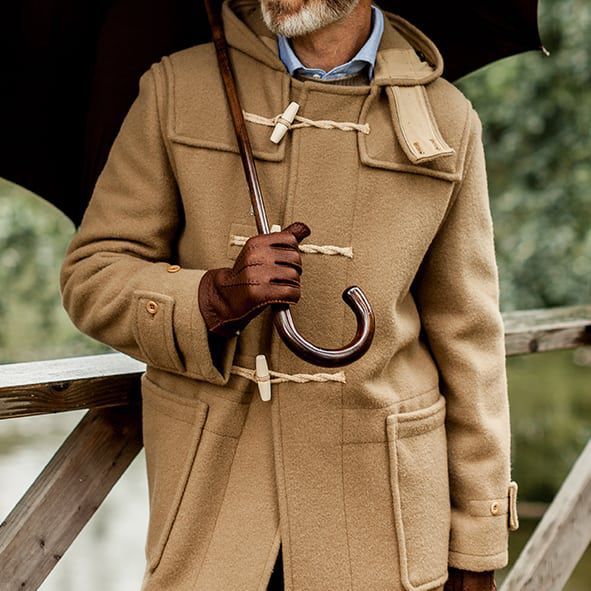 The British military were keen users of the duffle coat, liking it due to its wide-cut shape, hood and water resistance. The founders of the S.A.S., Sir Bernard "Monty" Montgomery and Sir David Stirling, popularised the duffle by being seen wearing them on the battlefield during the war. Hence, the classic Gloverall duffle is sometimes refered to as "Monty" in homage.