Style Report Pitti Uomo 96

A brief while after the peak of Florence menswear week at Fortezza di Basso, we dive right back to highlight some of the key trends and fads for 2020, hopefully painting a picture of what to expect in store next spring. 
Many suggest that the Tuscan heat inevitably encourages both exhibitors and attendees at the June show to dress more casually.  Reflecting on the evidence of our modest number of five (only) visits, there's definitely some truth in this.  If we reflect more seriously, the casual style was more then just a way to avoid fainting in the sun this year; contemporary and casual ways of dressing are all over the fashion palette of Spring Summer 2020. As recorded in the Pitti 95 report, oversized silhouettes with workwear-inspired designs are already happening and the tendency continues into coming seasons.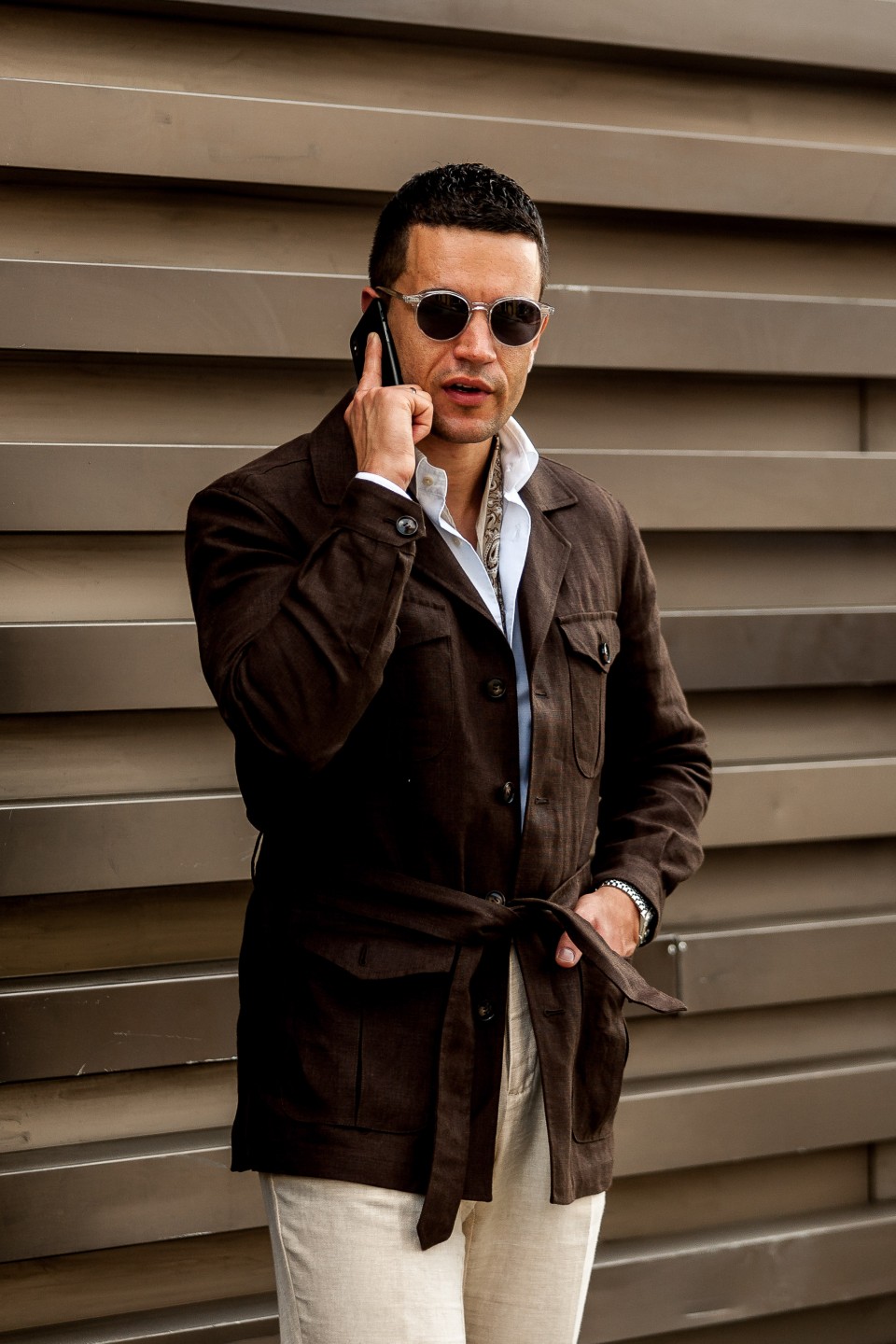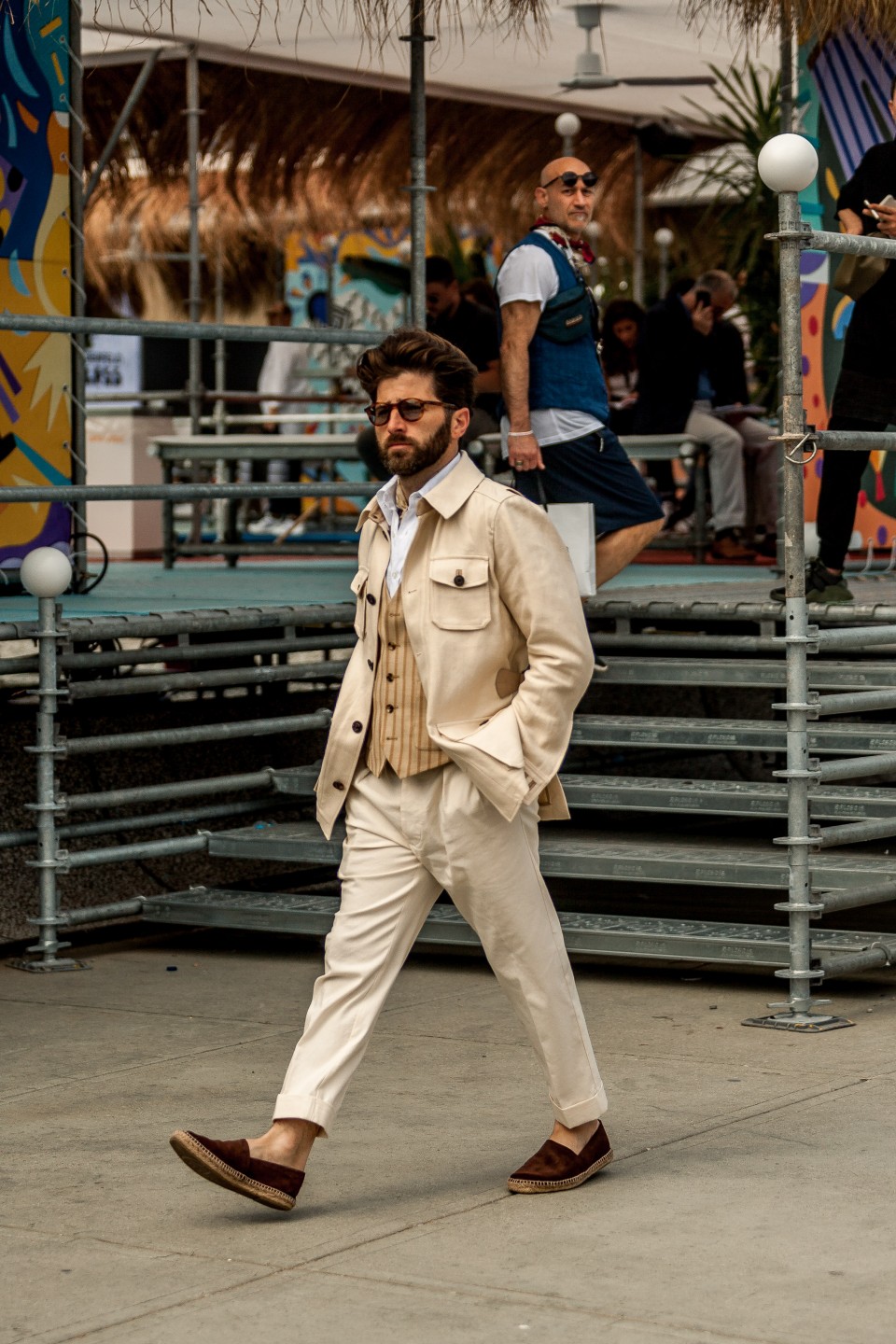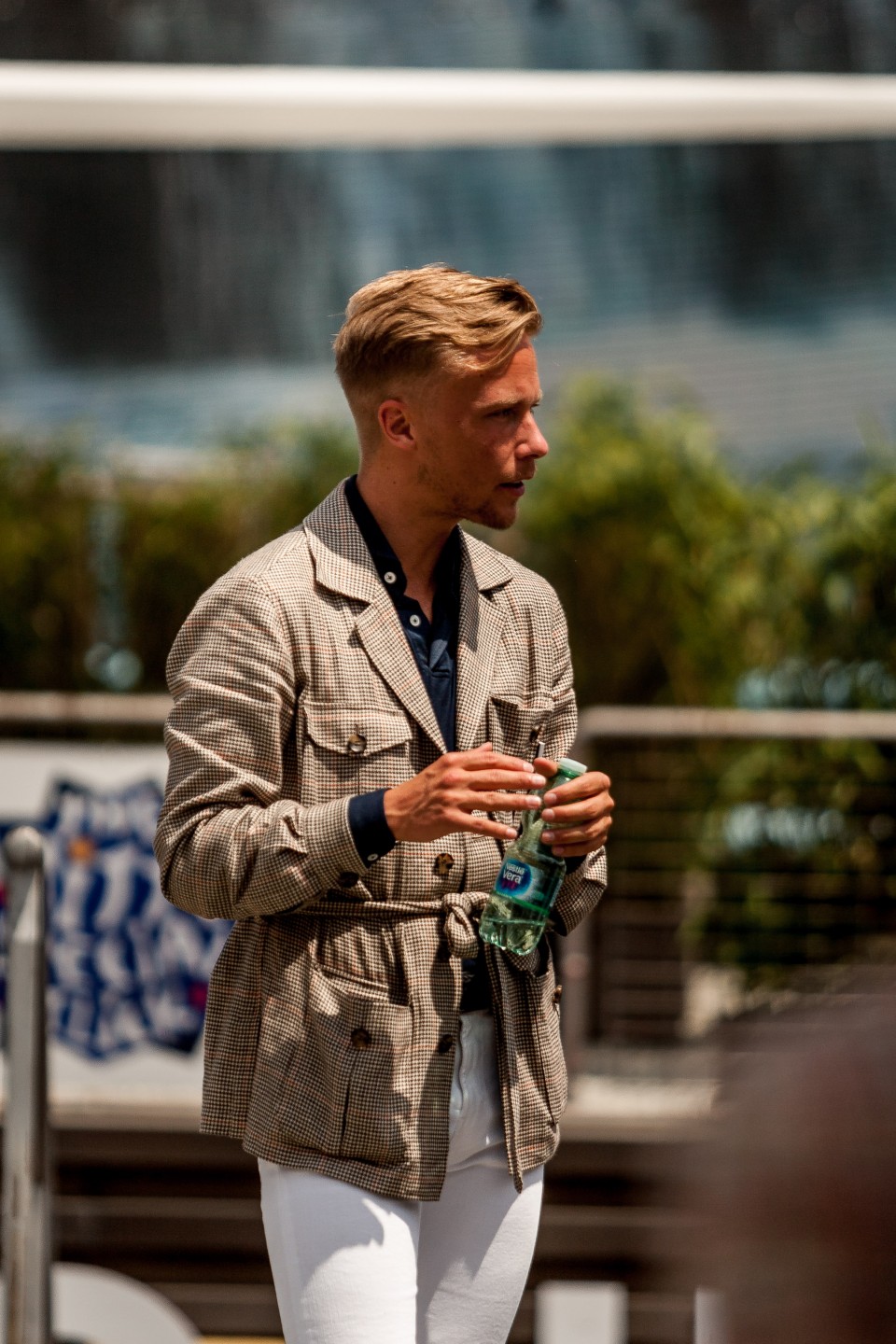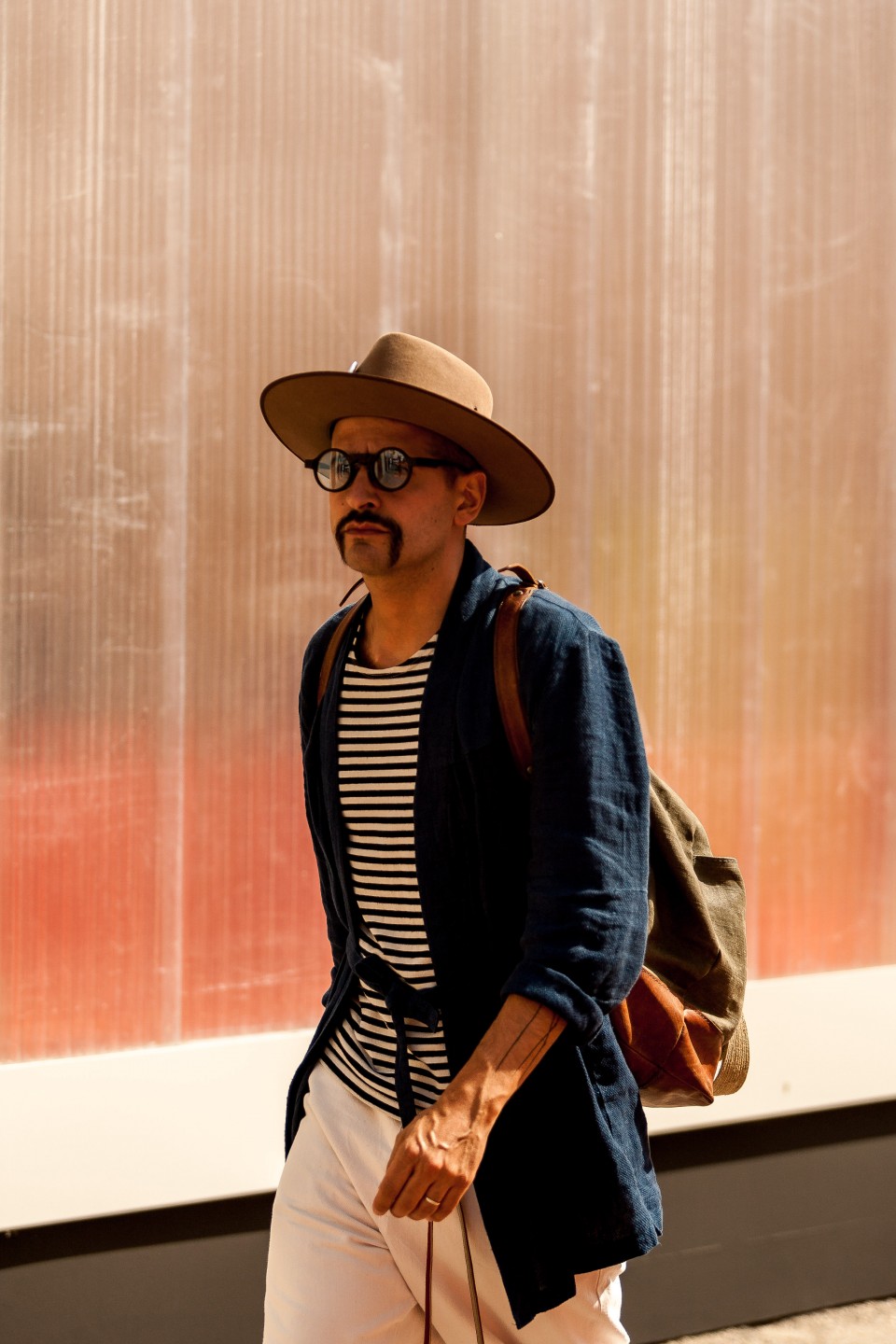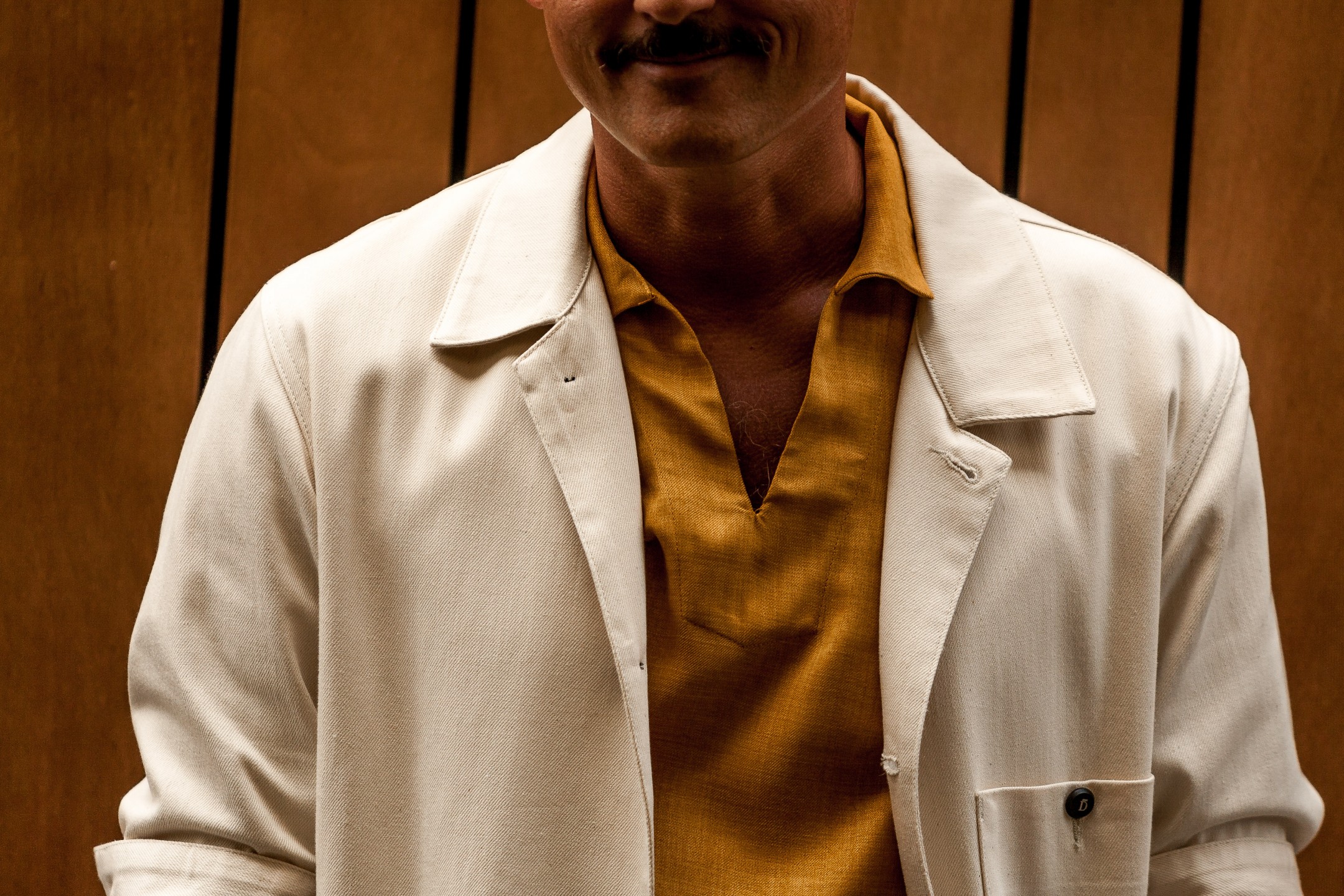 Materials and Silhouettes
The materials are again rough and for spring dominated by cotton gabardines and linen flax. The textured linen and the heavy handle cotton makes good companions for the silhouettes, which remains generous. The tailored silhouette is full but not overly spacious, long in jackets and continues to be ankle short on trousers. The casual garments leverage a spacious oversize fit in trousers and jackets at the same time playing with, at times, a slightly polemic cut-of lengths.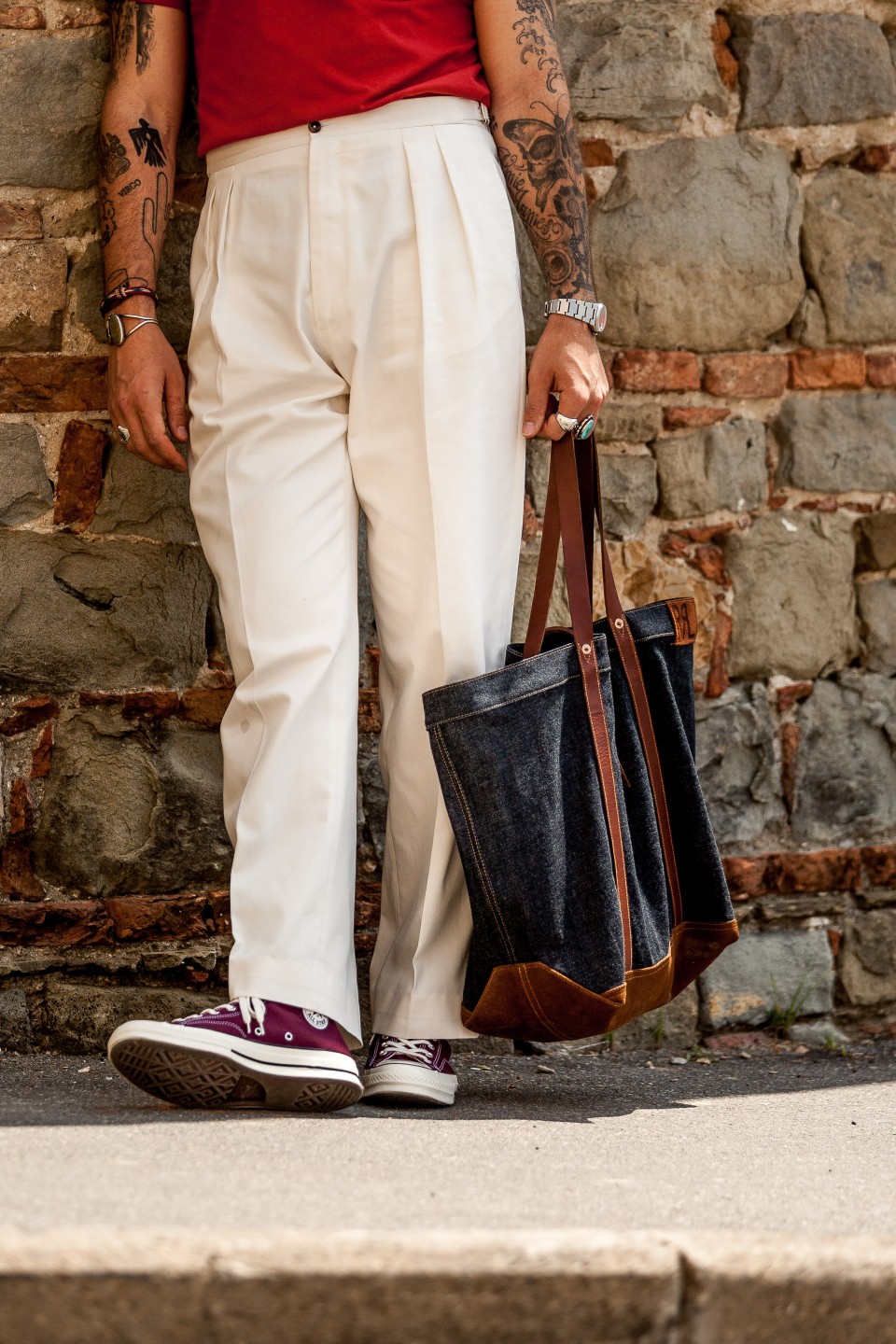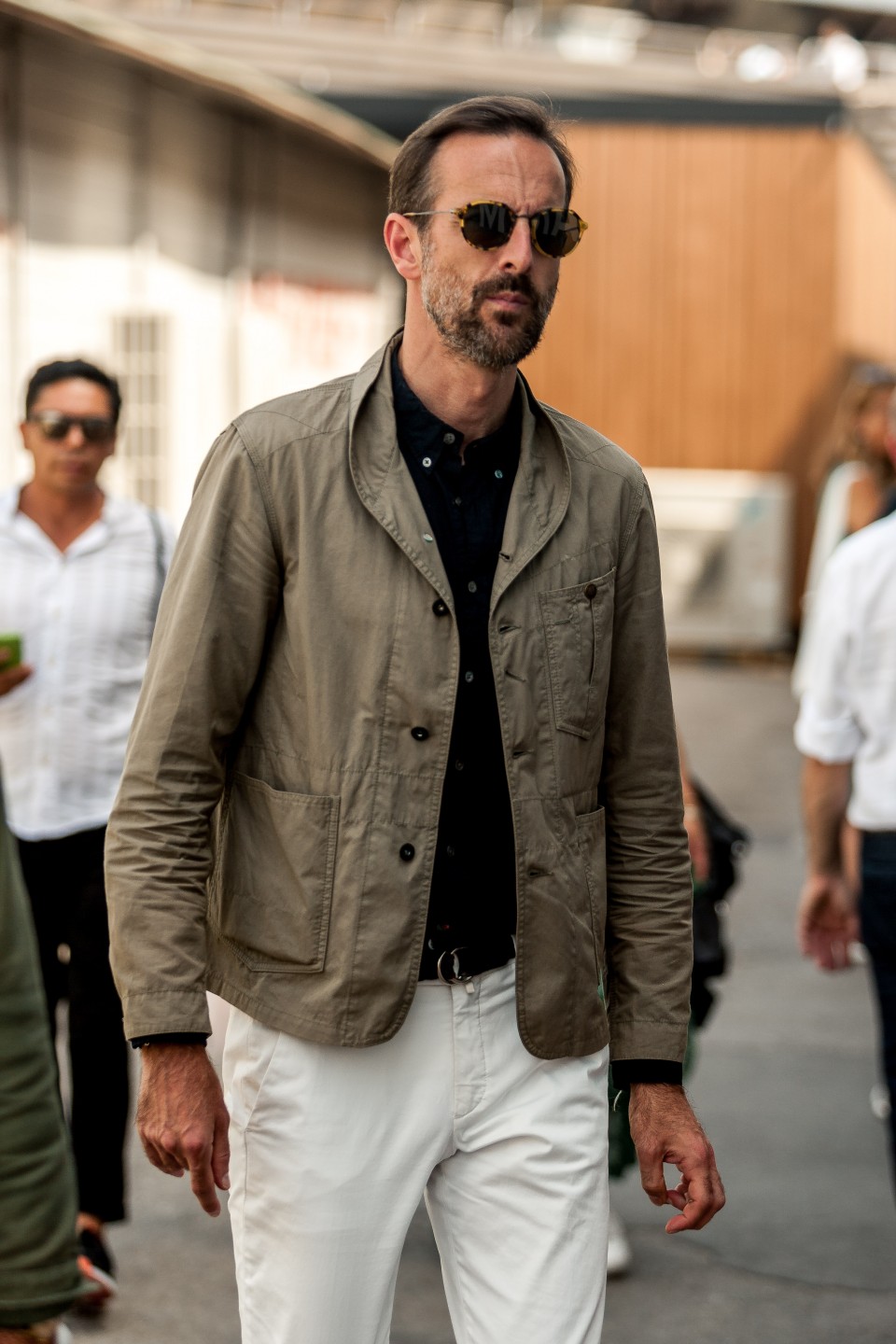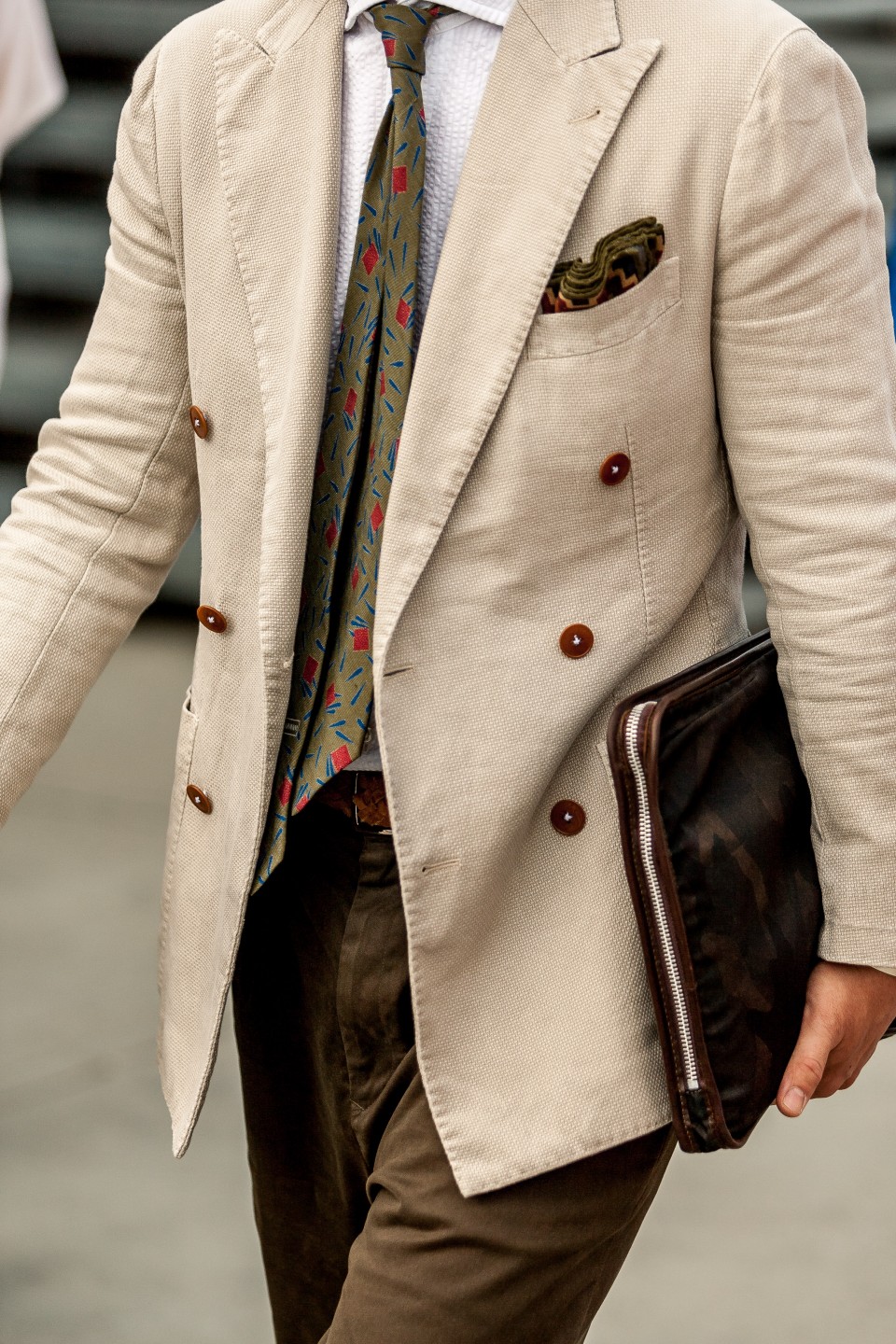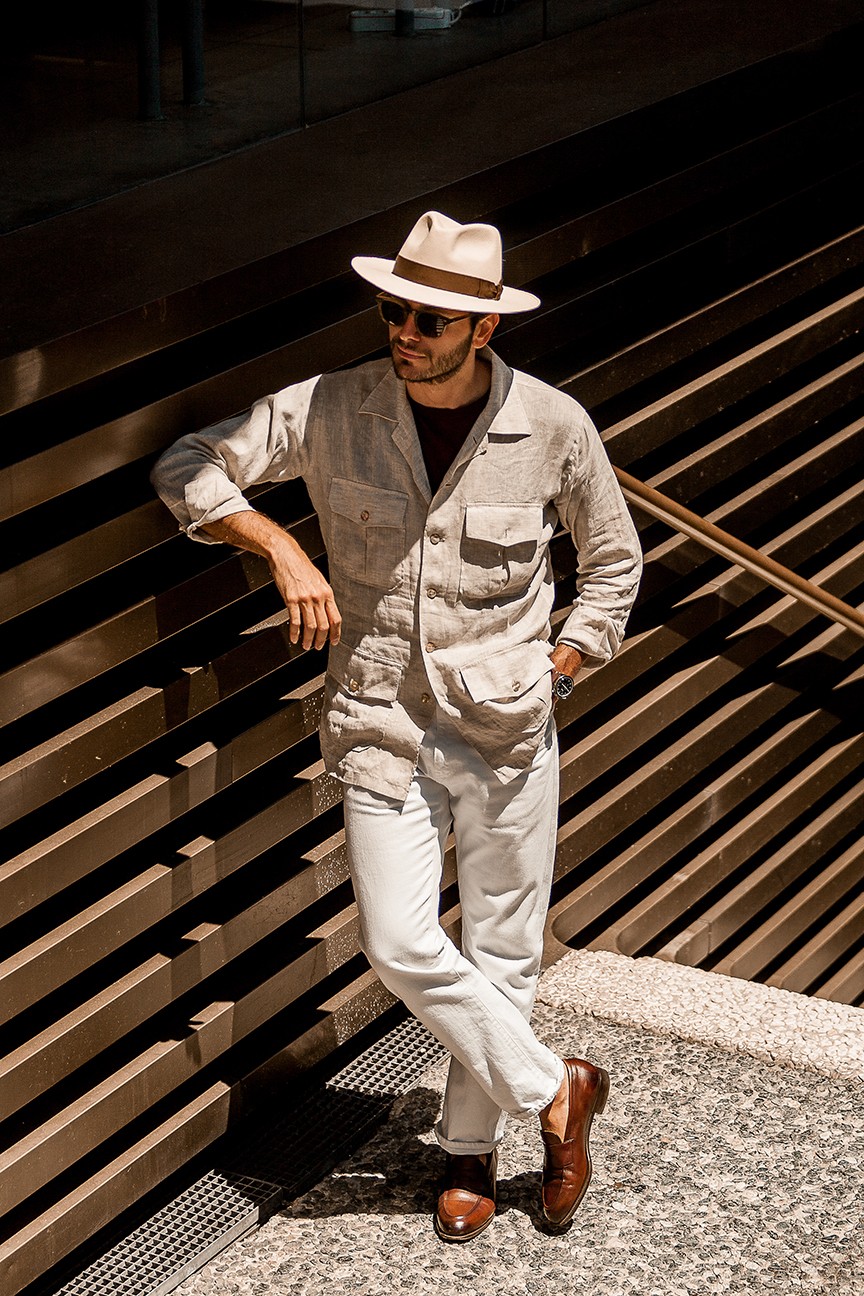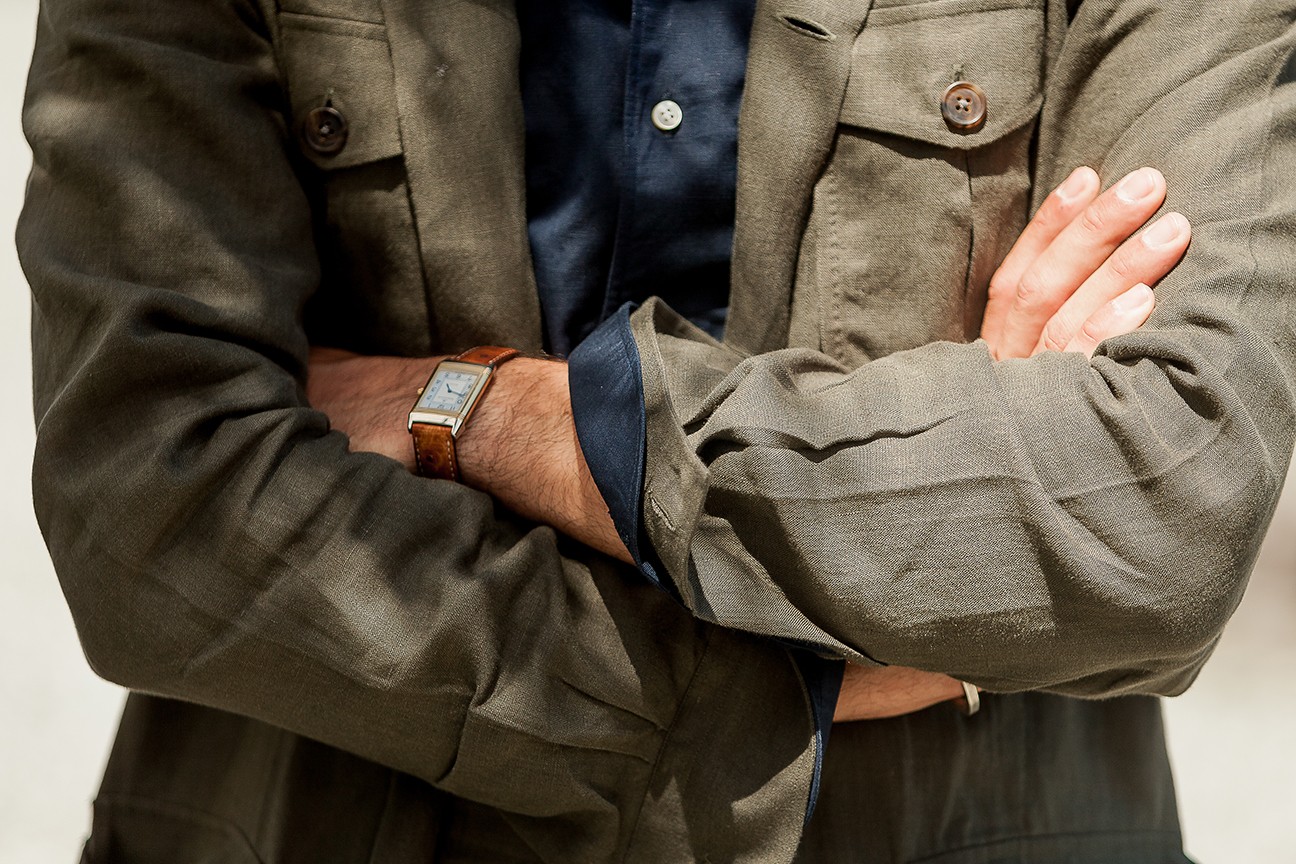 Less formal
We have gotten used to pleats as the rule rather than the exception on trousers. This year we also see pleats moving in pretty much everywhere, making it not just a tailored detail but really an emphasised move on to comfort and flexibility. One example is the switch from tailored jackets to the multiple versions of safari- and shirt-jackets (with plenty of pleats); which together seem to have had a wild party resulting in an interesting offspring with a multitude of designs and fabrics.
Other examples are the casual shirts and surprisingly the lack of formal shoes.  Tassel loafers (which we all know aren't formal) are around, but even suit and jacket wearers seemed to pitch for variations of canvas shoes, espadrilles, sandals, sneakers…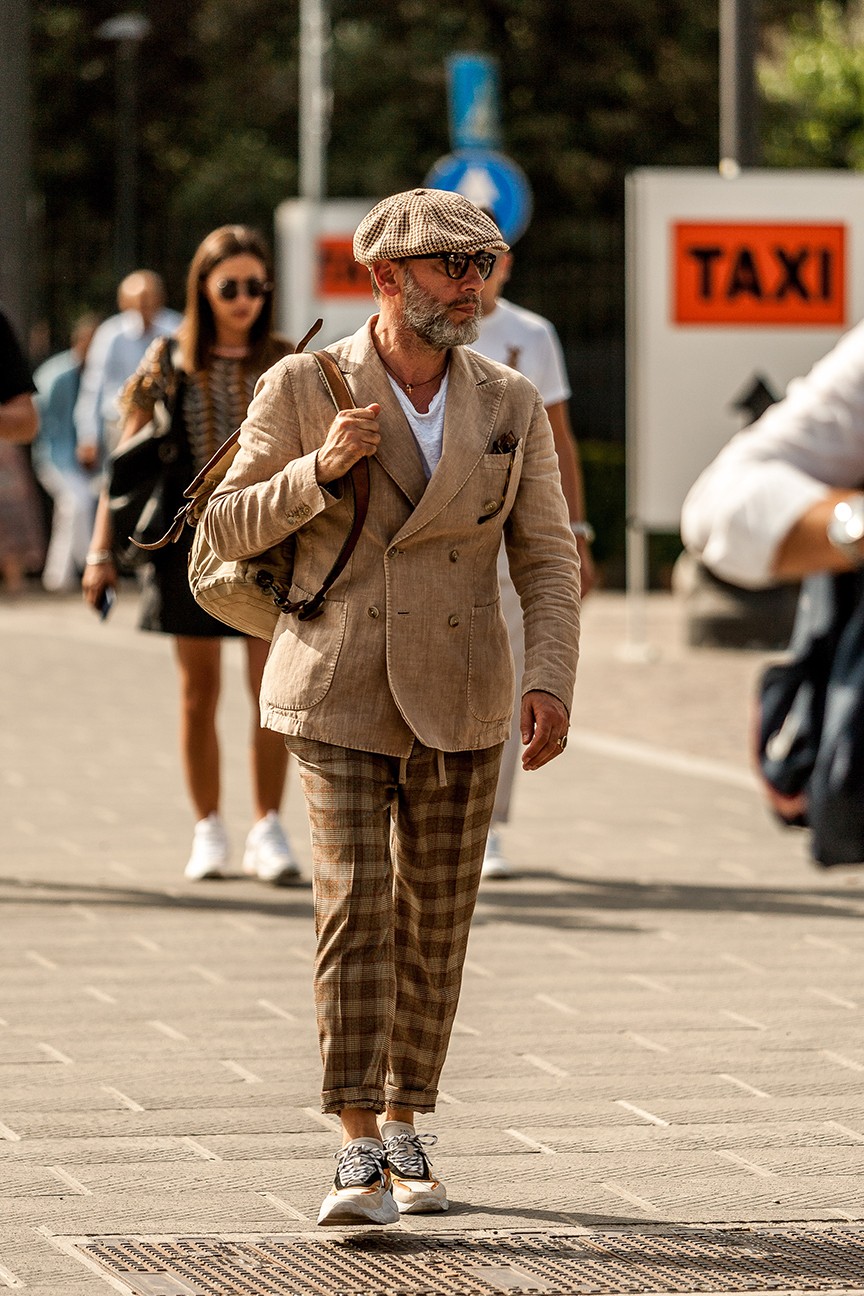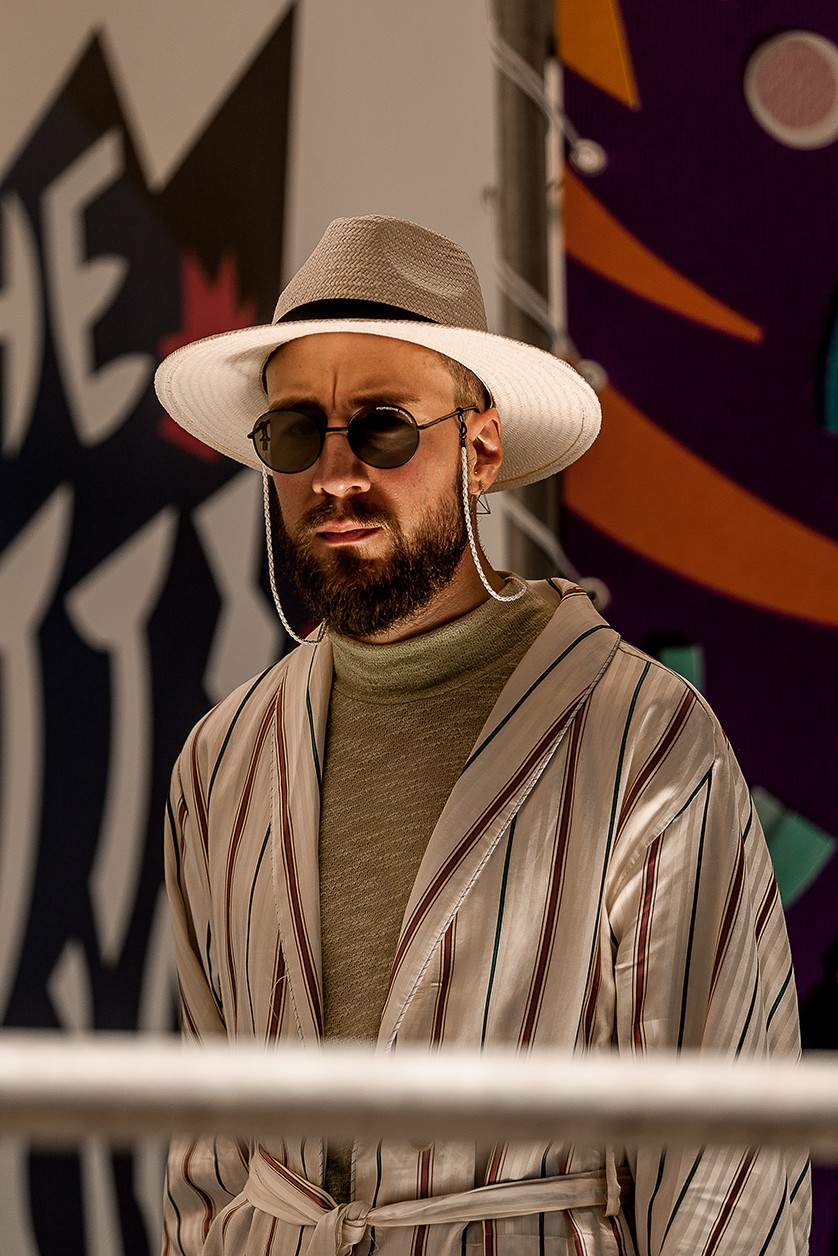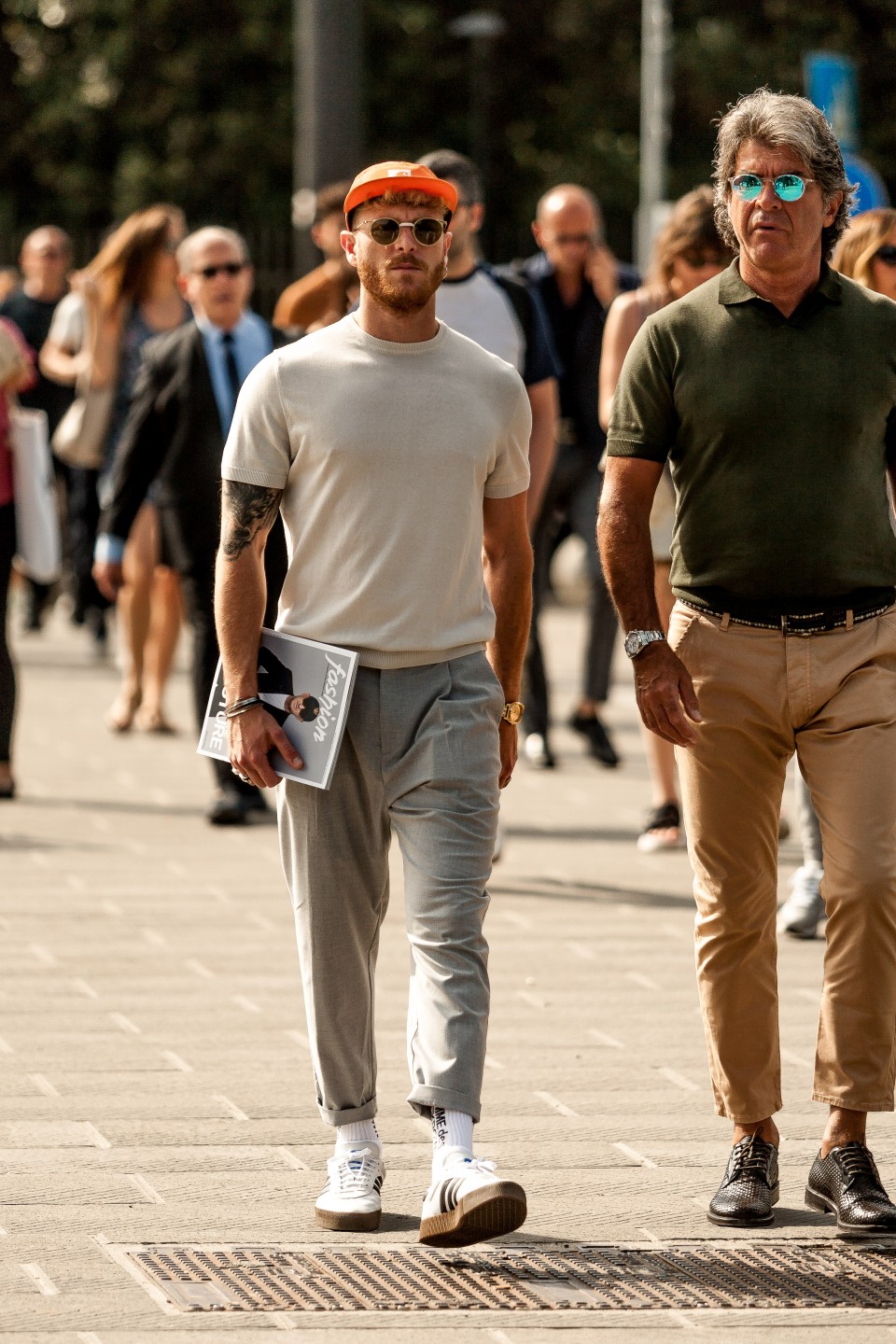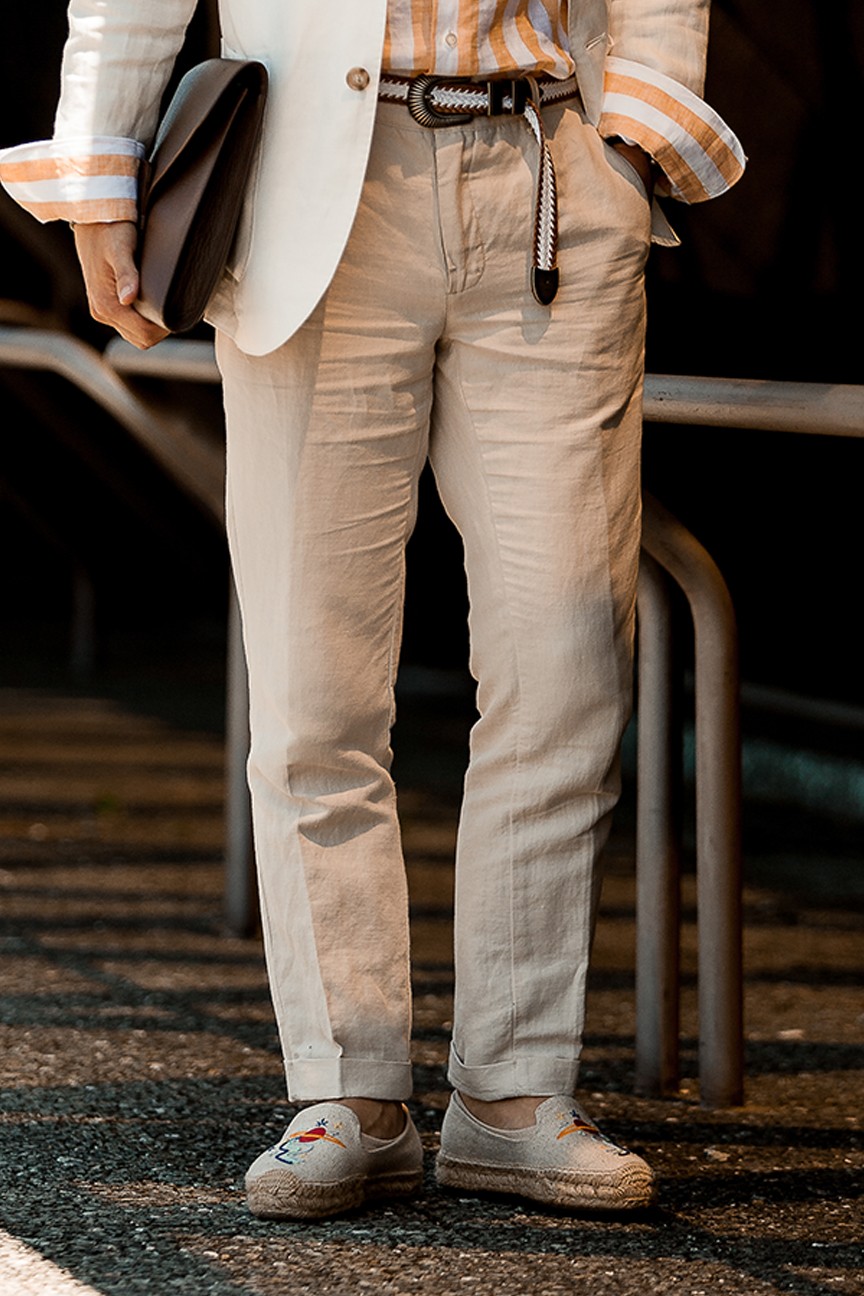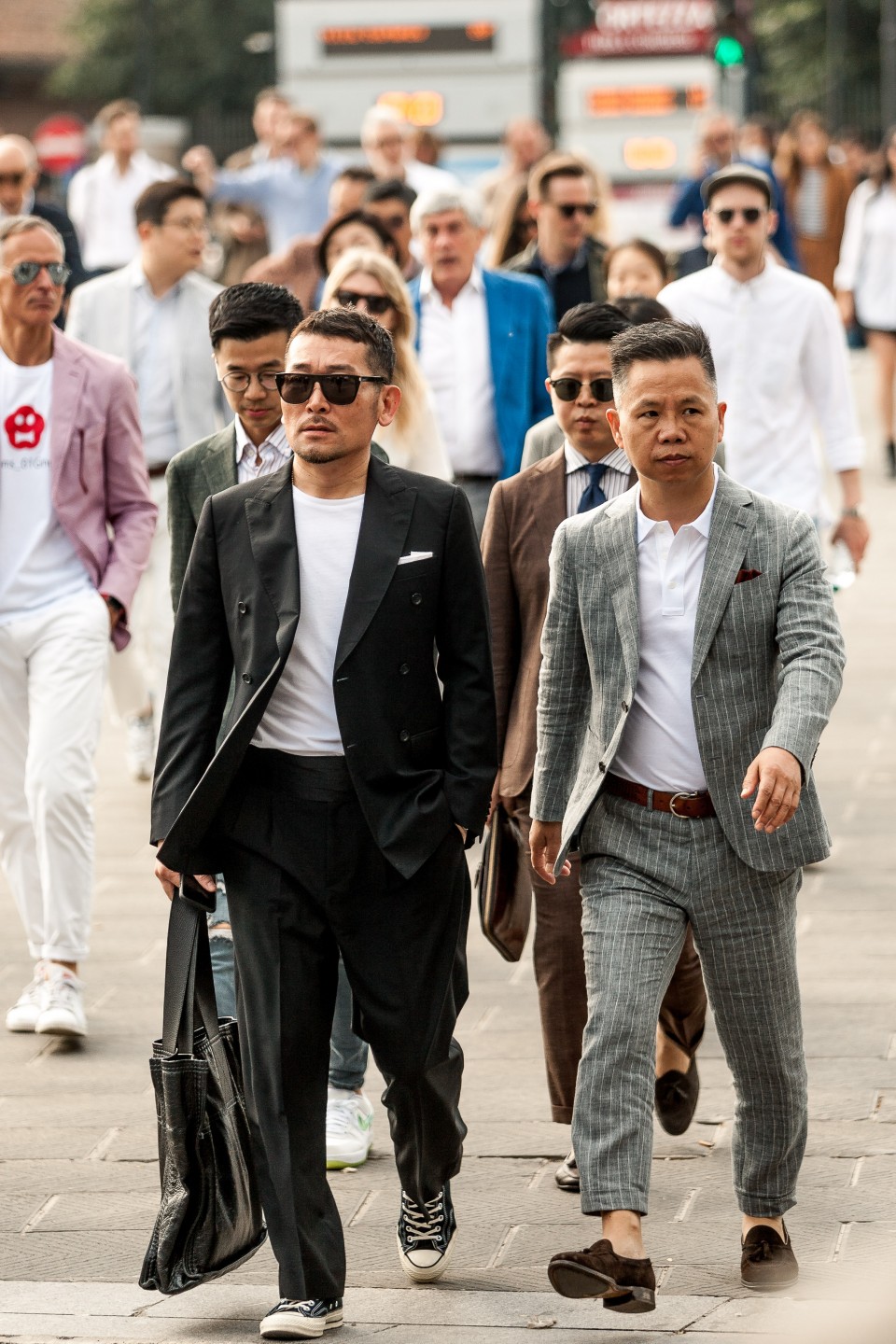 Casual Shirts
For the occasions when shirts are worn, and there are still many, to be honest, two styles stand out: the Guayabera and the motif printed shirt.  Both with soft collars and cuffs, often have no neck button (who would ever close it anyway) and benefit from soft spread bowling collar.  The Guayabera is another element where we see pleats continued sartorial reach, the shirt distinguished with a pleated front and two or four front patch-with-flap pockets.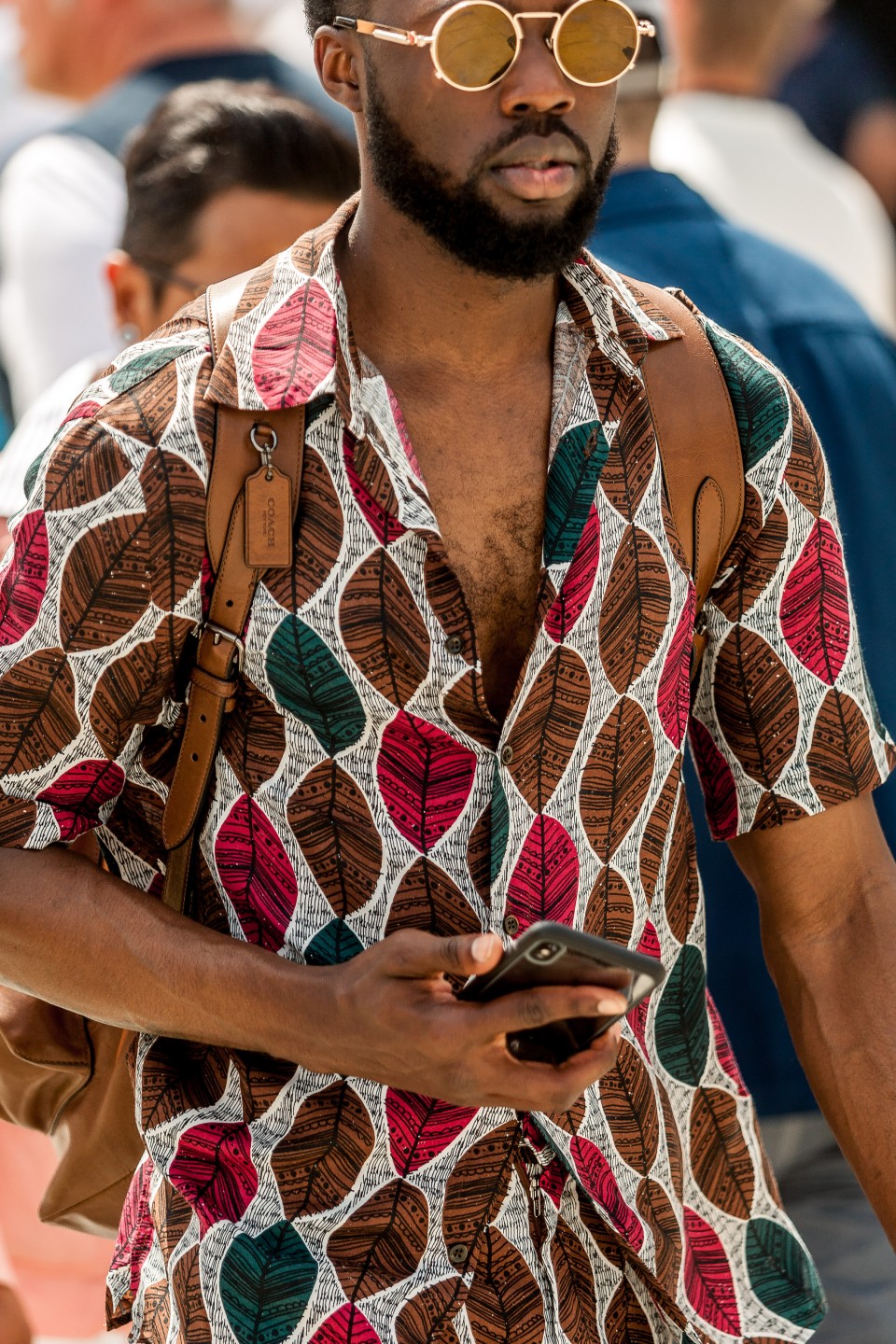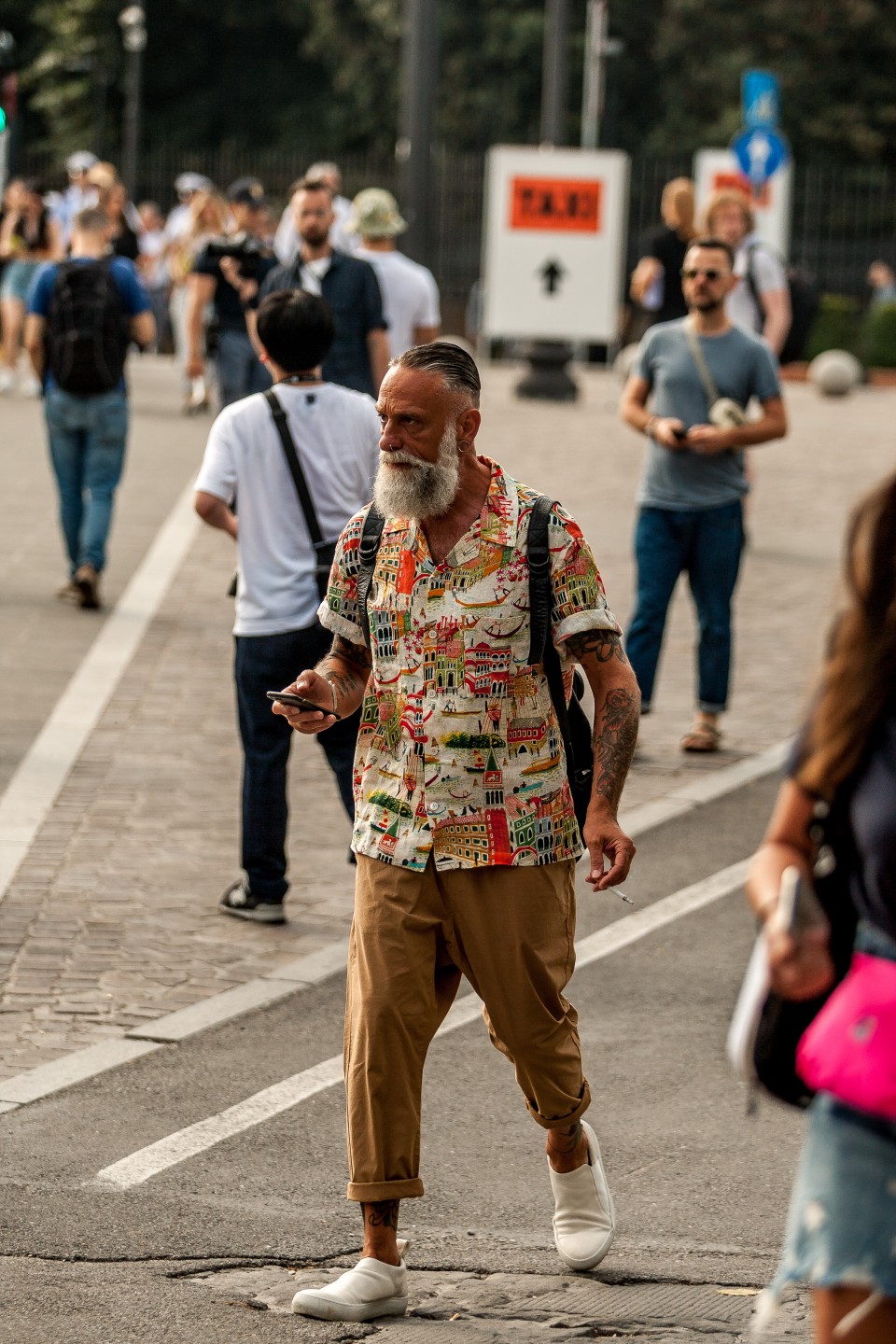 Plain tailored colours
On the formal side of the aisle, which naturally still is a strong factor of the fair, plain colors in fifty shades of beige were considered the winning trend, dominated by linen but with cases of cotton and light wool mixtures with fiber textures also visible. The tones when combining jacket and trousers often mellow complementing tones, no loud checks and with discrete accessories. All much more sophisticated and less brash.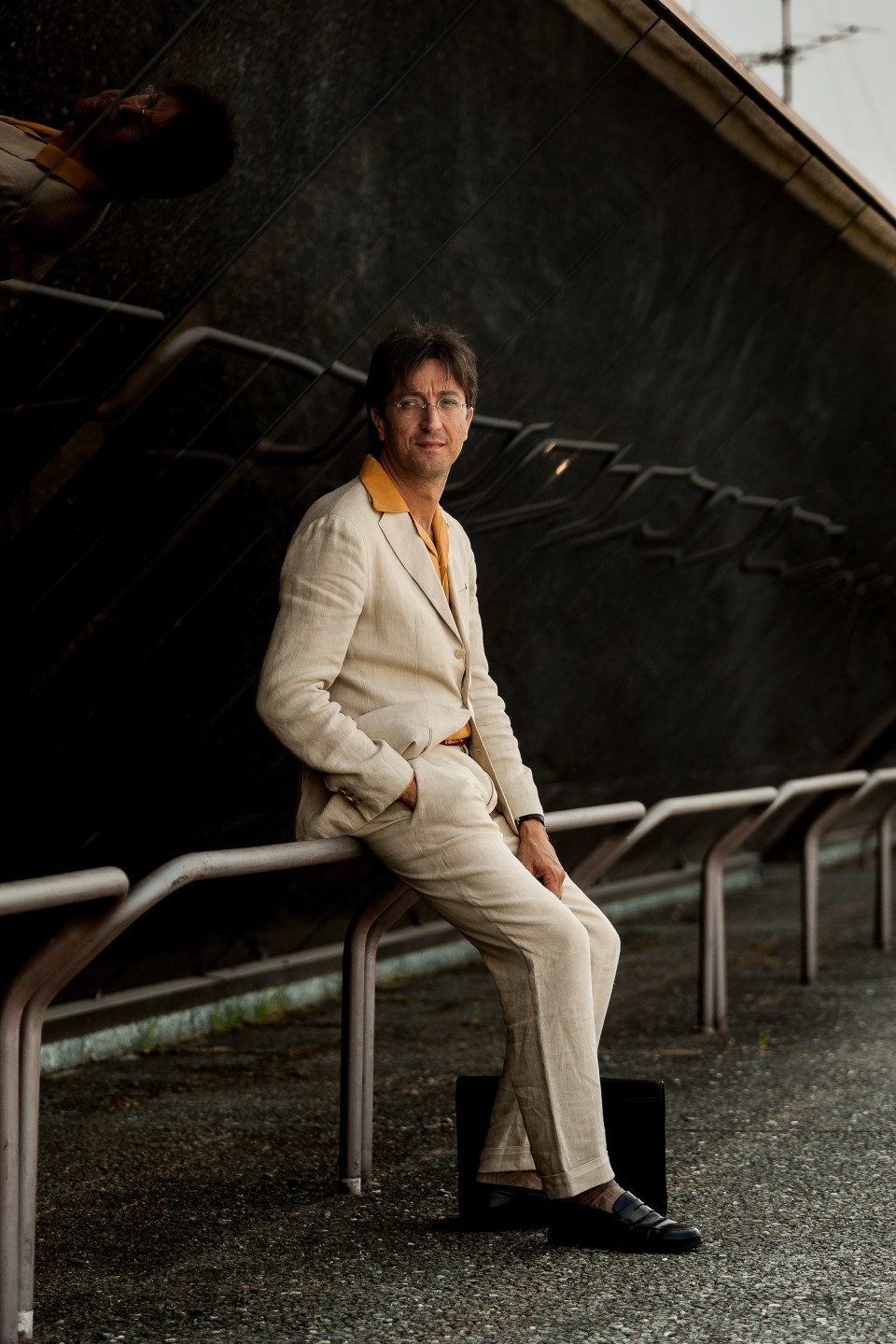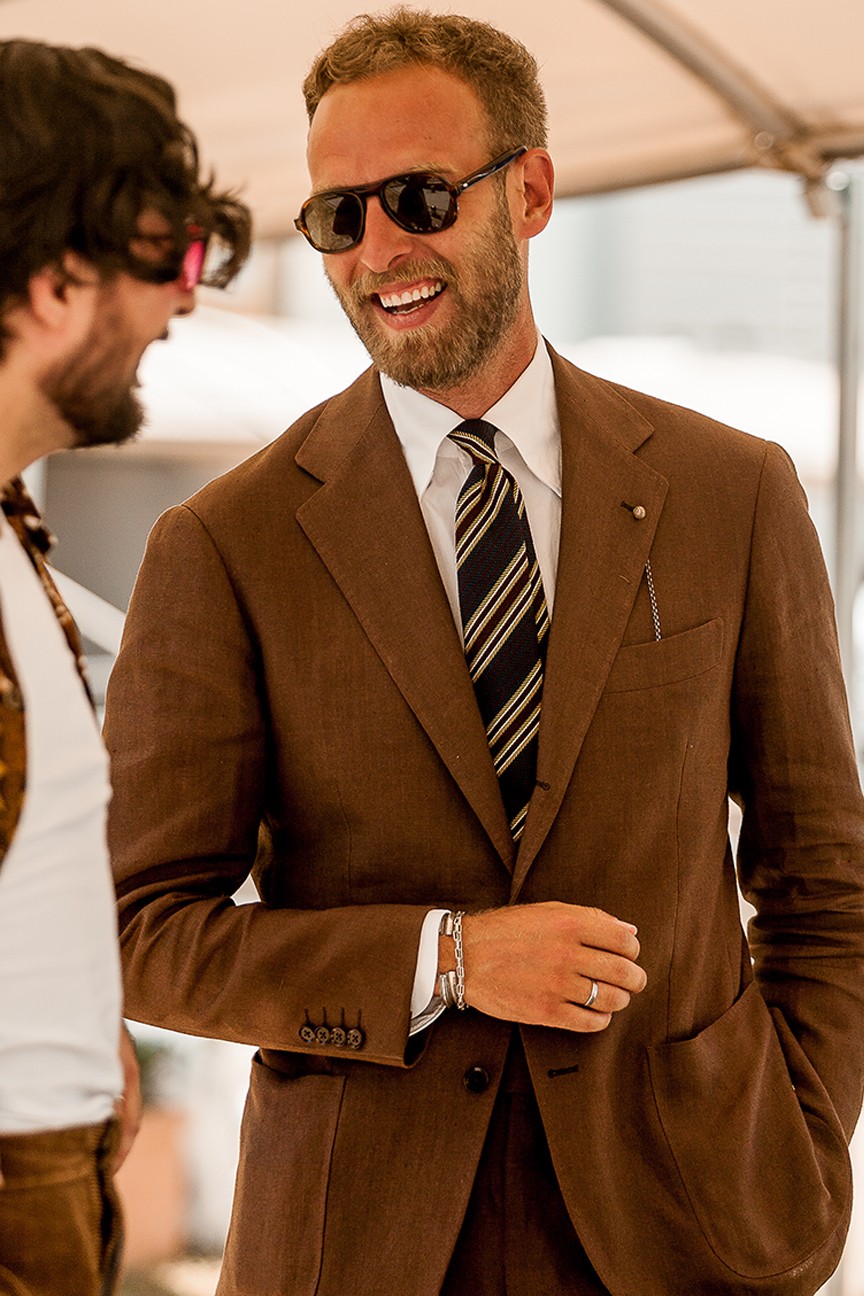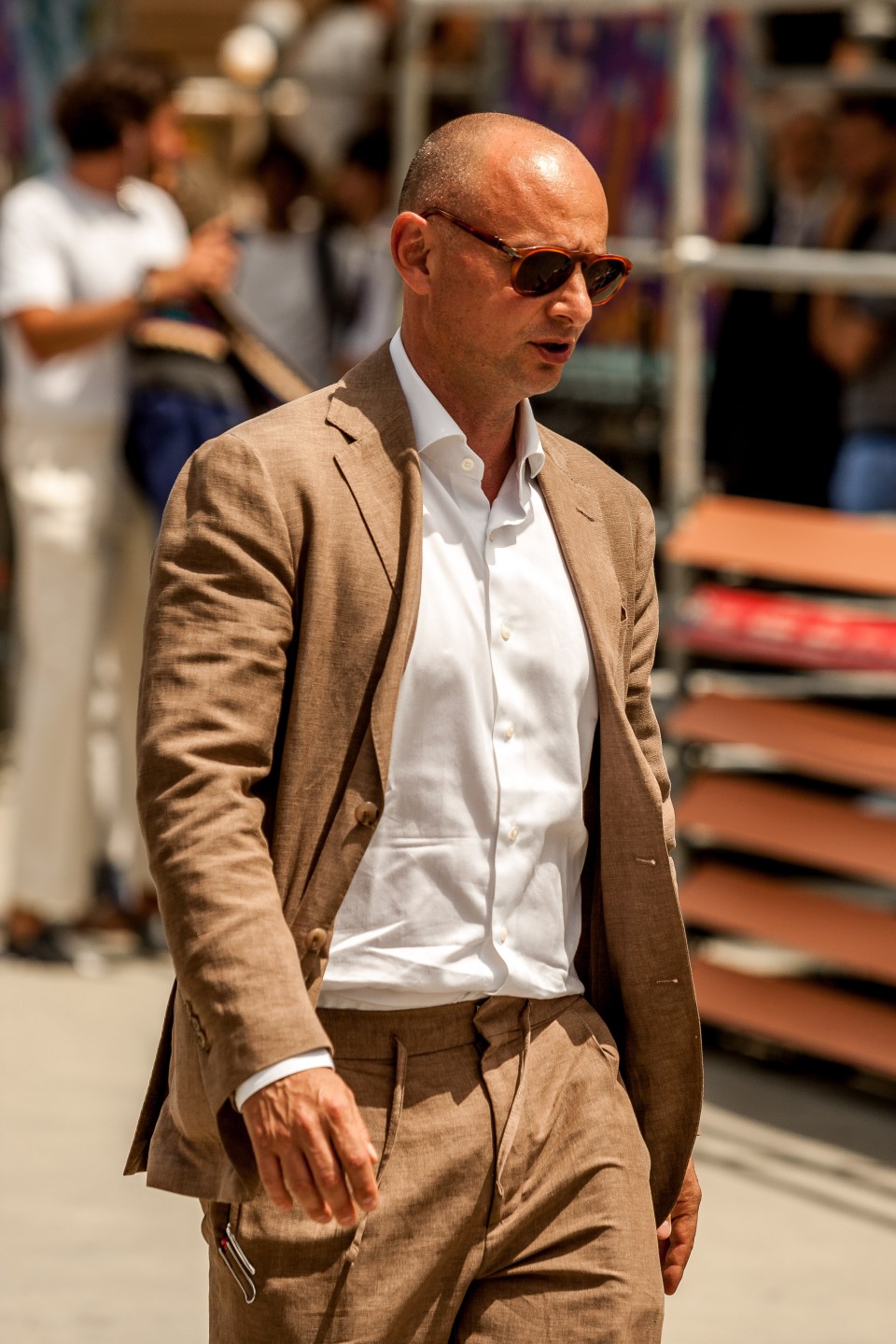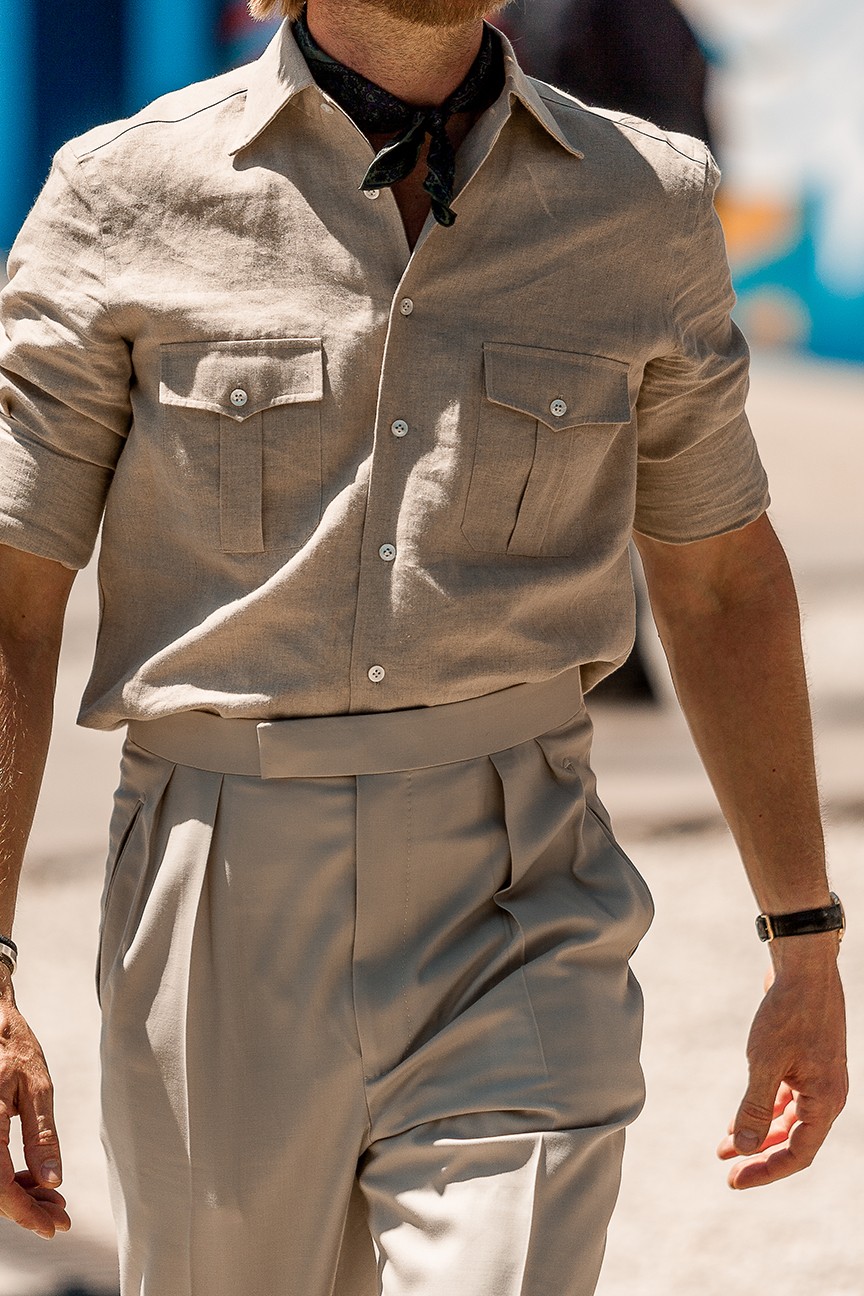 So, to sum up, a fair which is historically a celebration of tailoring with representation from the top tailoring houses and retailers of the world: the art of suit-wearing reaches its peak when fitting in alongside a man in his 23cm bottom width cotton twill trousers with a printed short-sleeve shirt and three-day-old hairstyle.  A task no one can or may set out to master but one that should be widely accepted when well attempted. 
Welcome to 2020!