Pitti Uomo 95 – Streetstyle Report

Another power meeting of the menswear world has come to an inevitable ritardando.  Sure, the show goes on; but within the world of men's tailoring and high-end retailers, Milan, Paris, and NYC still for most remain a subject of discussion rather than a destination.  However, when visiting the magnificent old Fortezza da Basso, it becomes evident that Pitti Uomo (95th edition) has become the vital meeting place for influencers, vloggers and editors at large.  This is to such an extent that the crowd is increasingly chasing after the fashion calendar even when the lights of Pitti go out.
The absolute beauty of Pitti Uomo is its crowd.  The wide mixture of people coming together embodies the whole spectra of the industry.  Designers and manufacturers, buyers and sellers, influencers and press; all gathered in one place!  This is why it provides perhaps the greatest source of inspiration and trend forecasting for the whole season.  The tendencies for the colour palette, silhouette, material and pattern, as well as for new or renewed garments, can for the trained eye become identifiable rather quickly in Florence.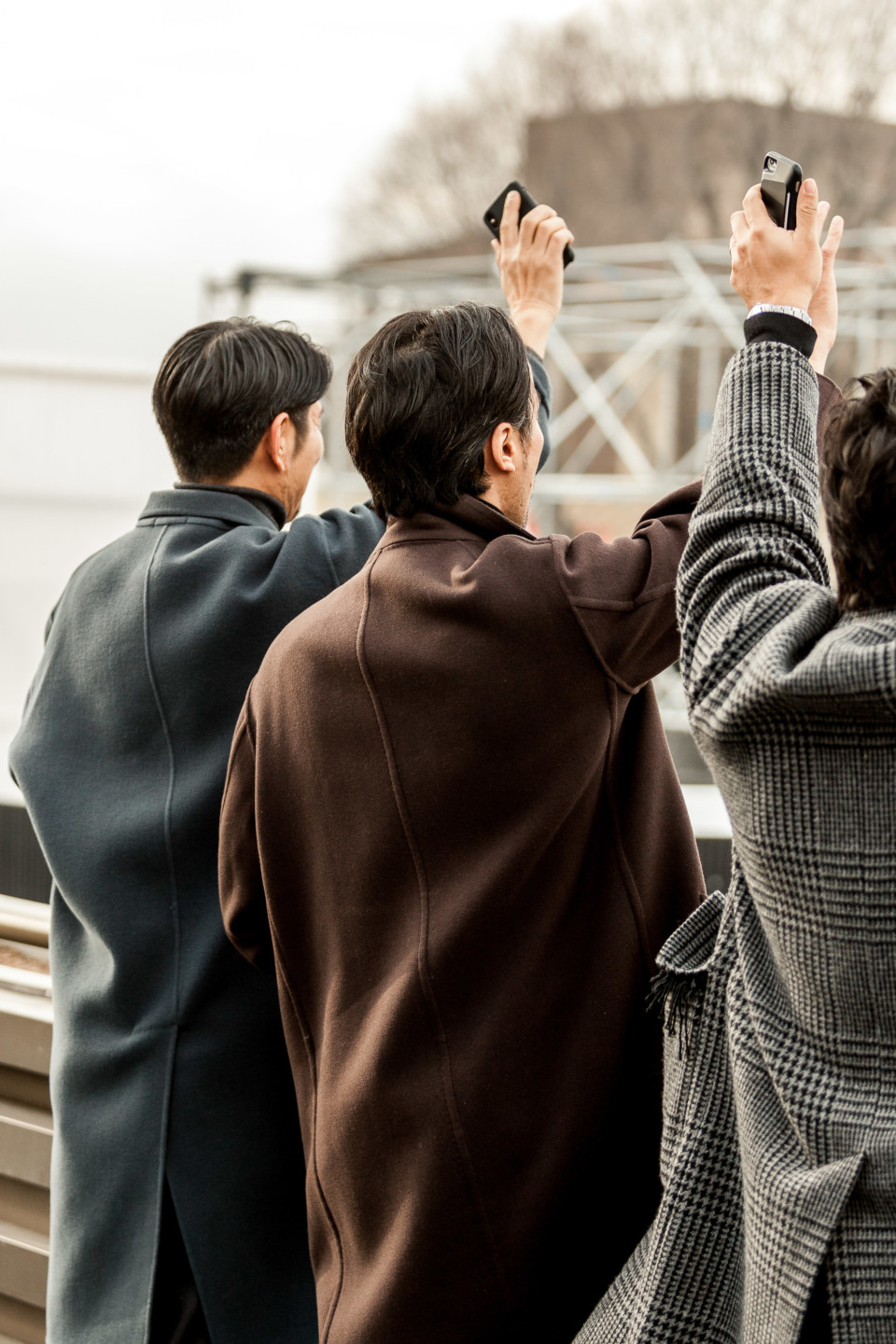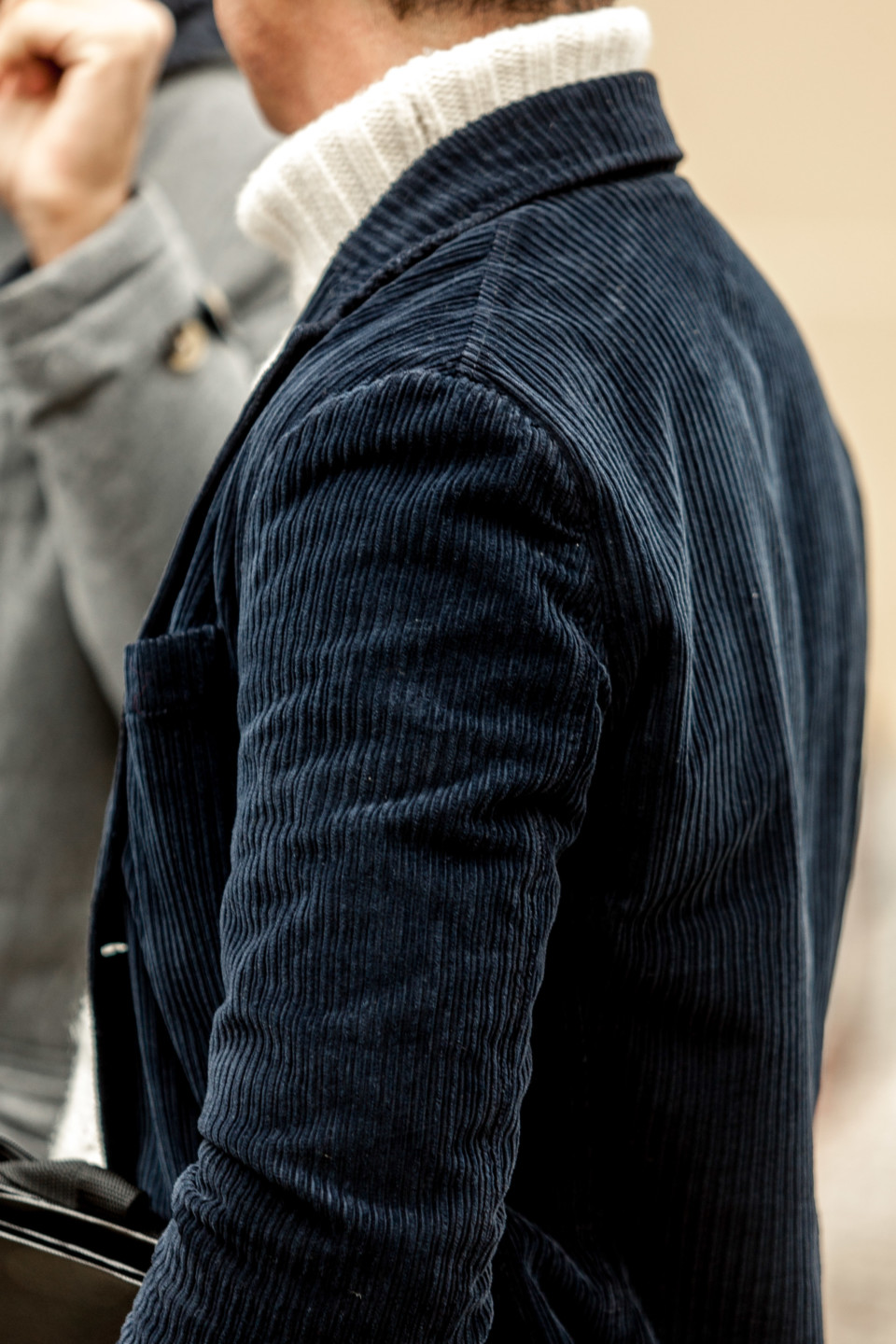 Corduroy
Rugged cotton material with a corded texture.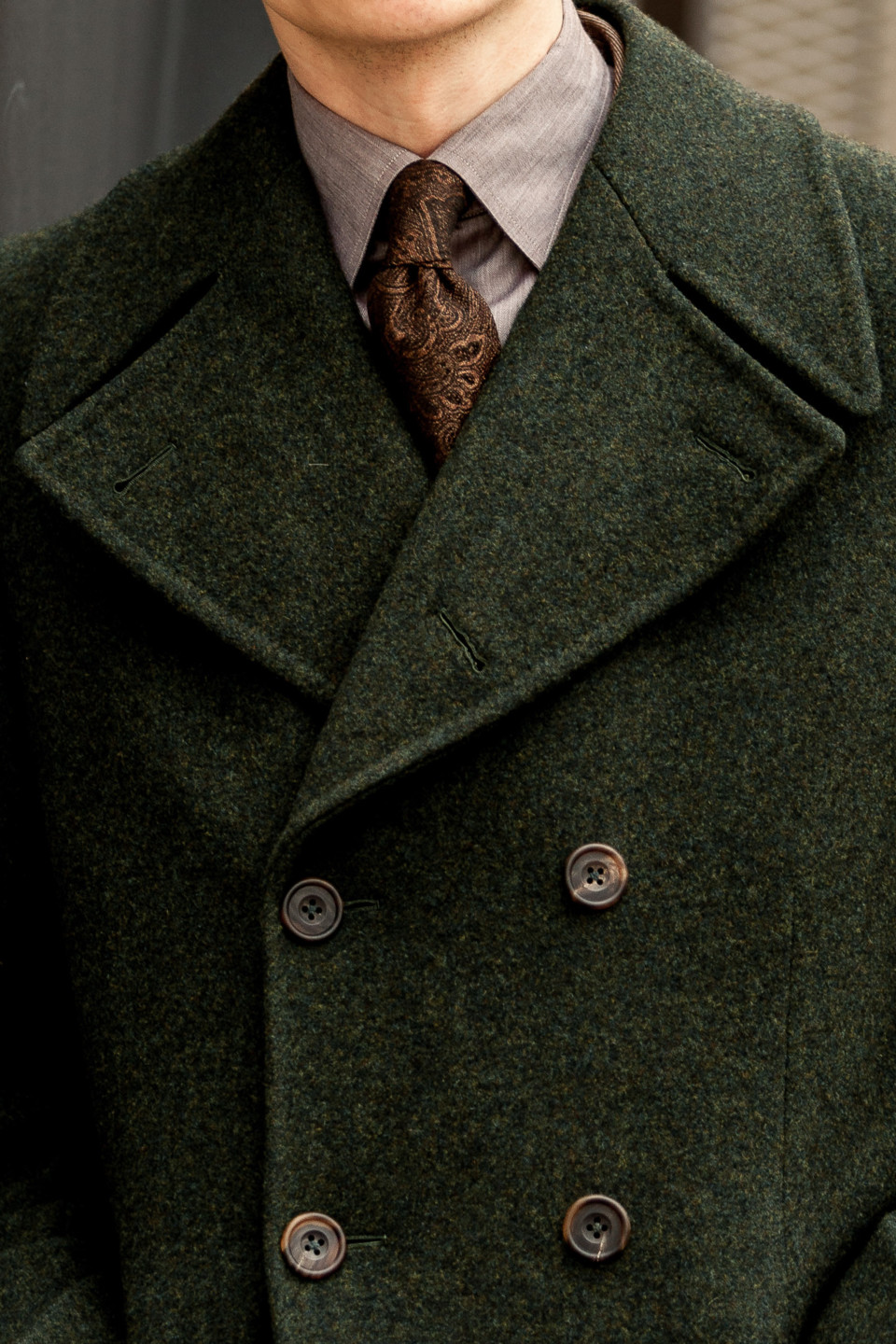 Tweed
Rougher surfaced woollen cloth, originally woven in Scotland often with texture and checked patterns.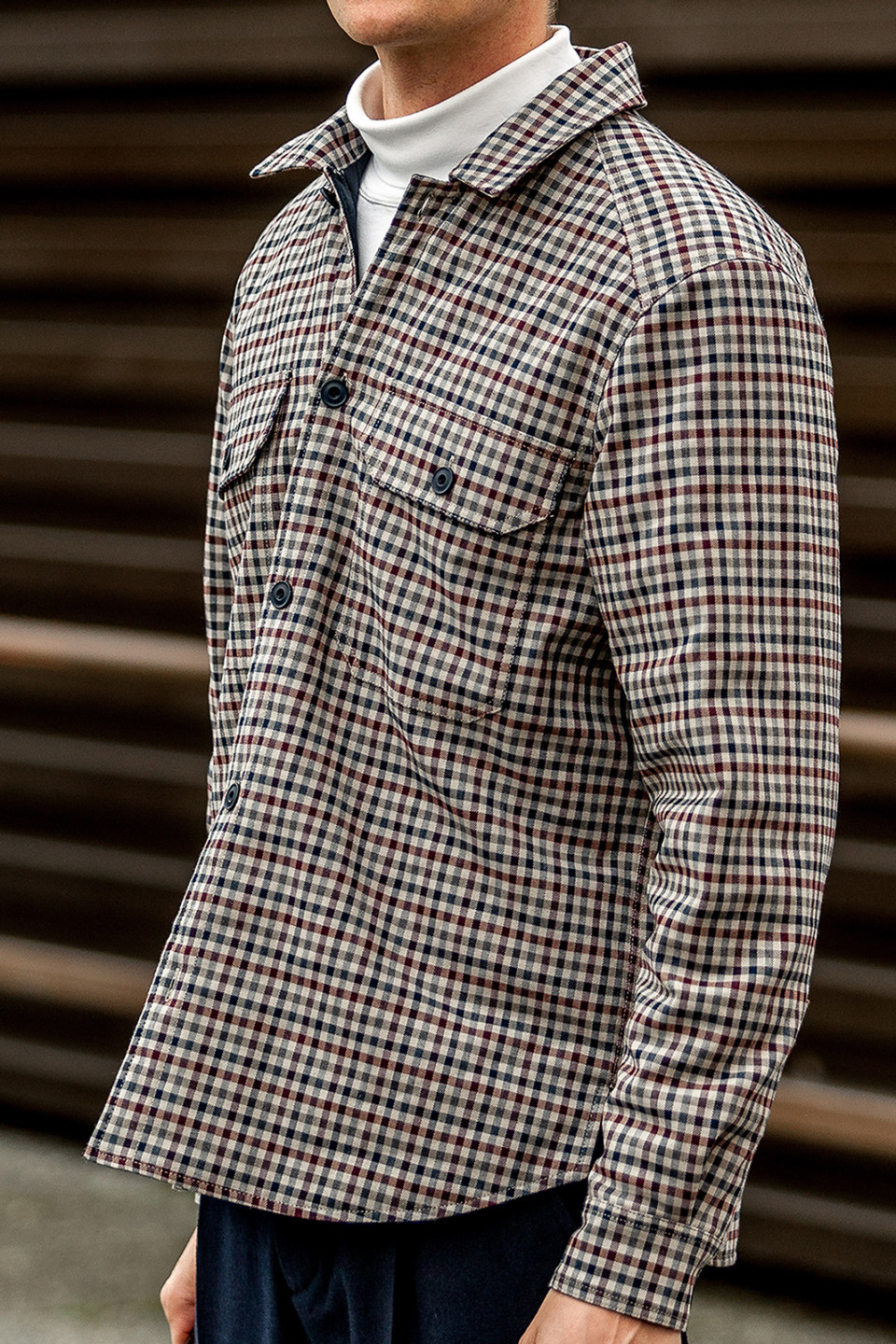 Workwear
A term used for old school work clothes that are turned into fashion pieces.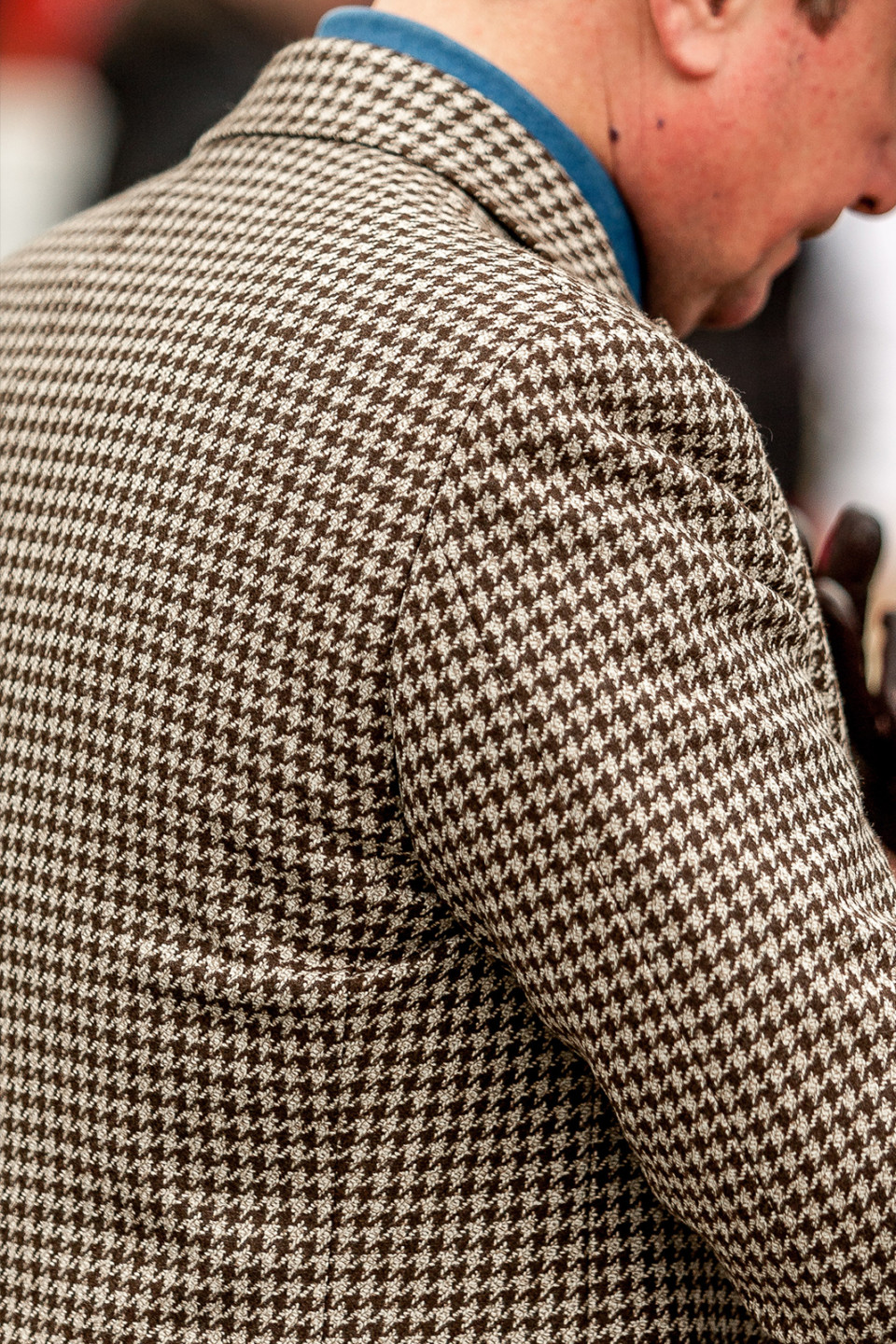 Houndstooth (pied de poule)
A typical tweed pattern consisting of abstract broken checks. Also referred to as dogtooth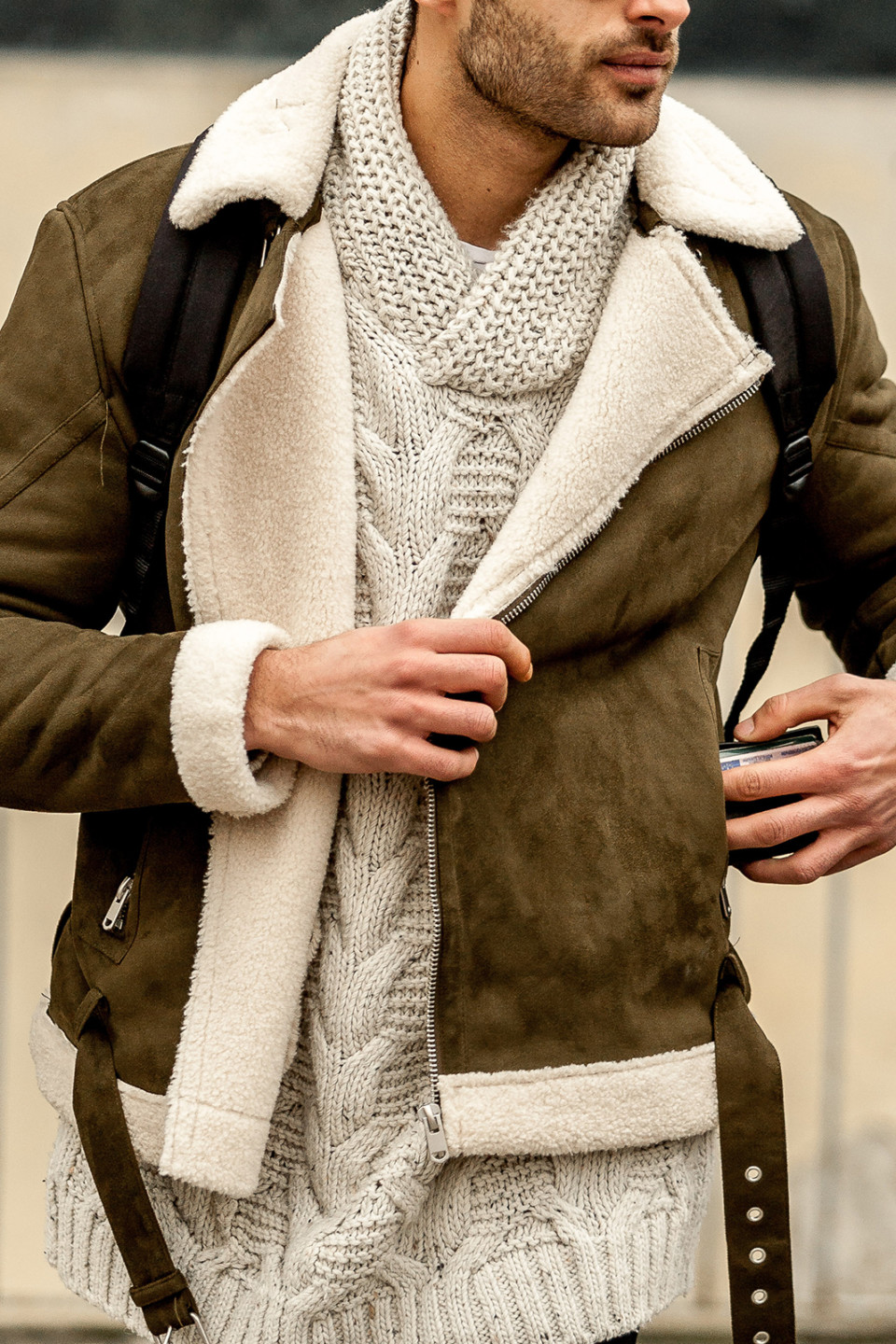 Shearling
A garment that incorporates a genuine two-faced structure of leather and fur, often made into a coat.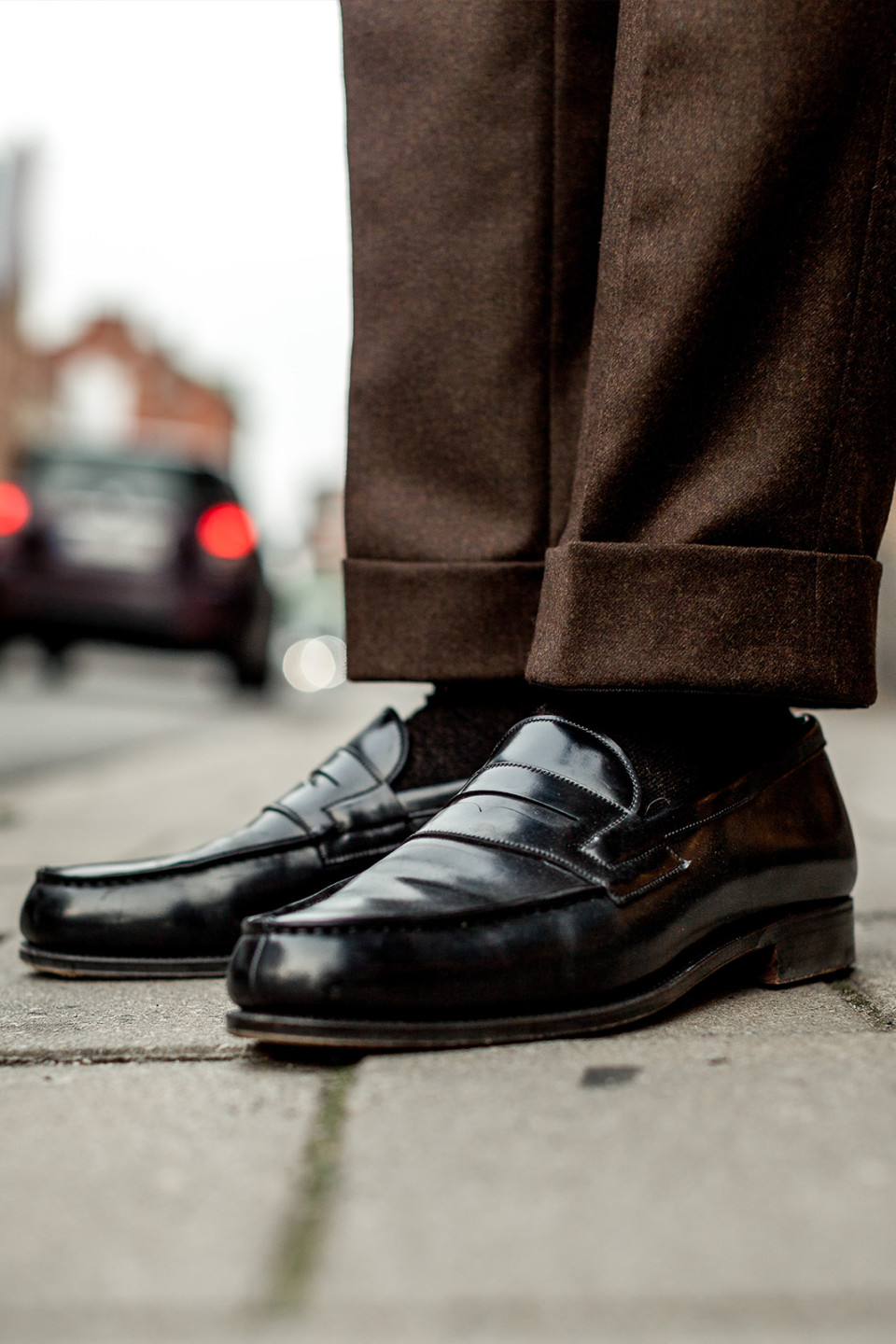 Cordovan
A  particularly durable and shiny leather made from horsehide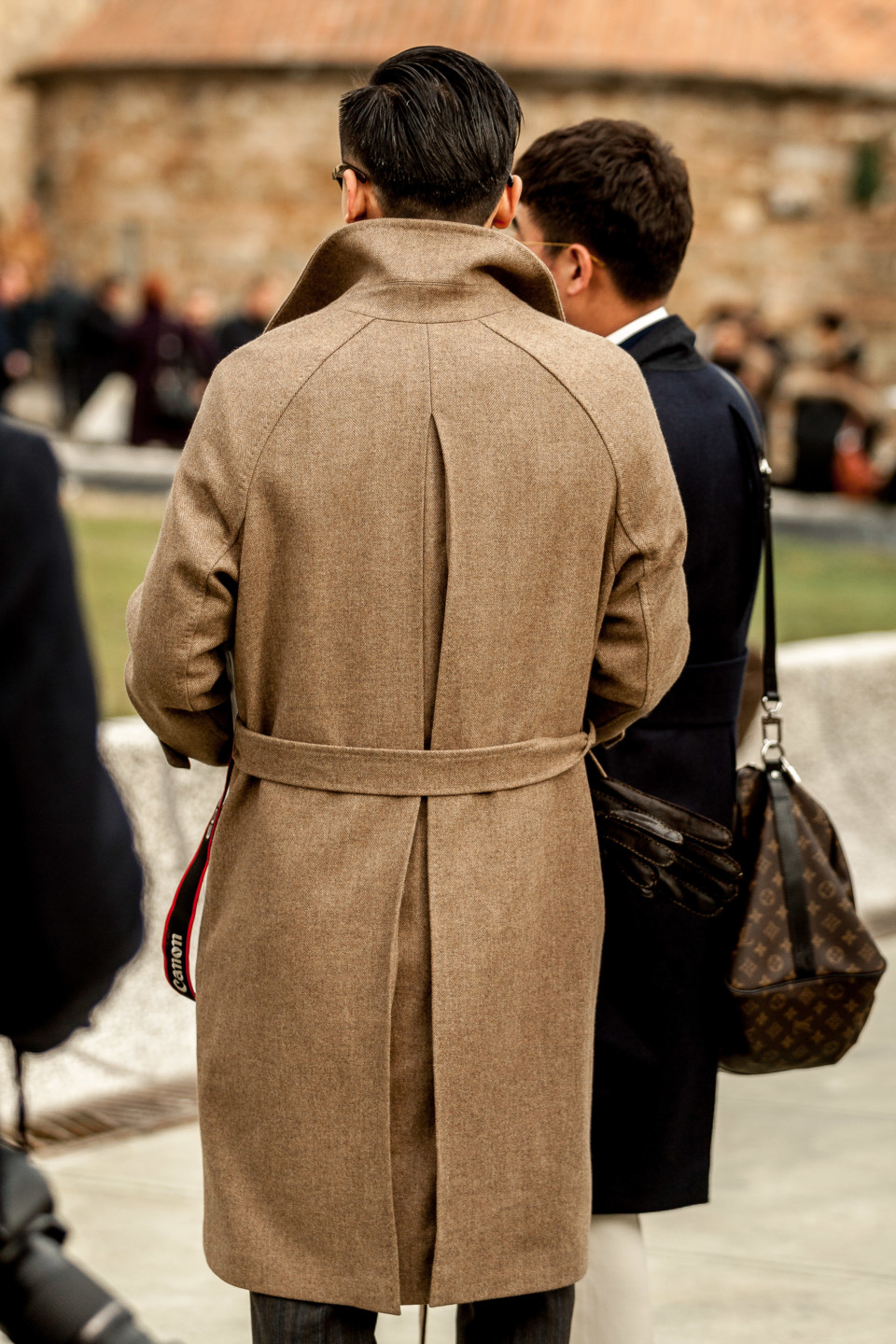 Raglan
A type of shoulder which has no seam to the cloth between upper arm and shoulder.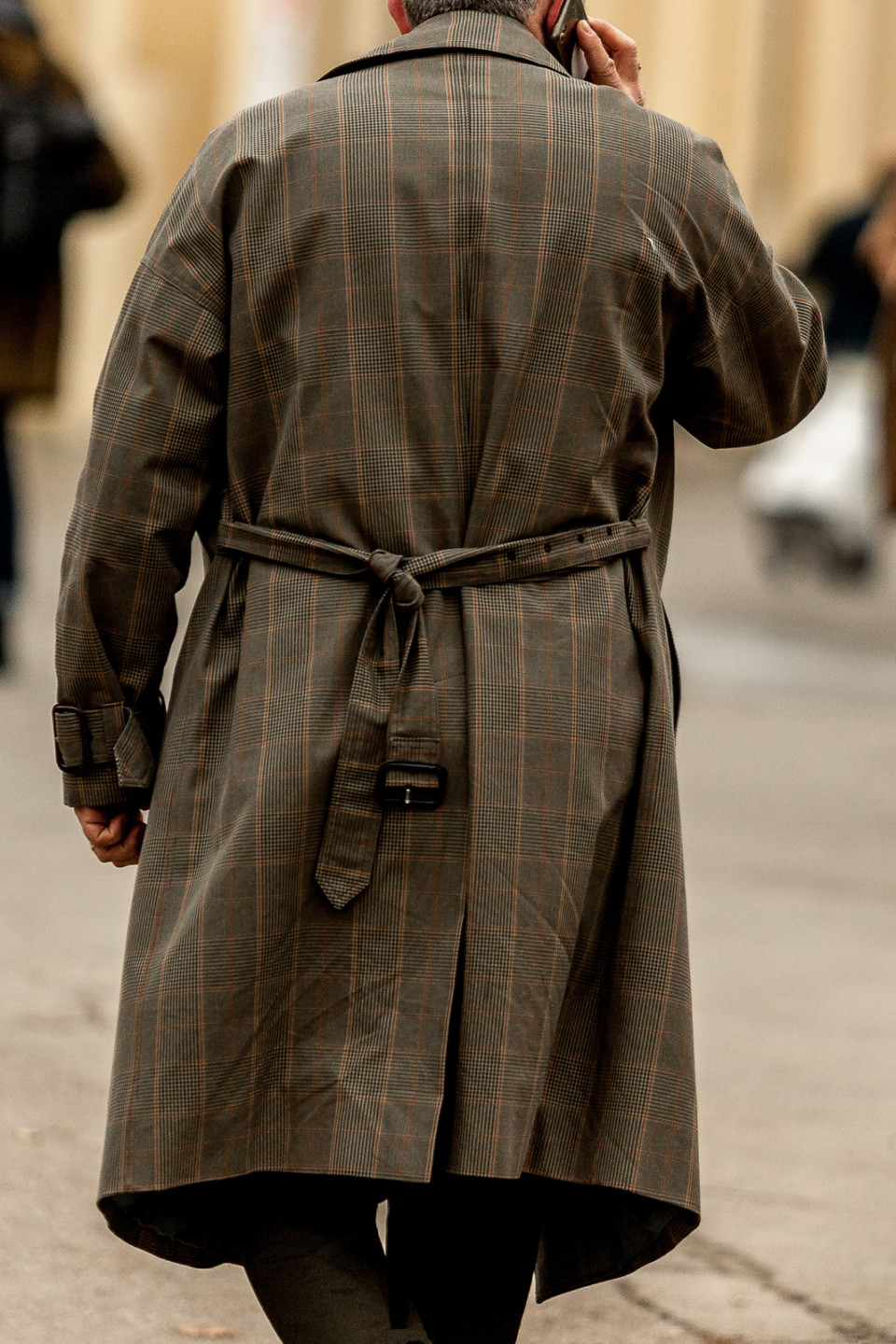 Belted Stance
Waistline enforced with a belt that also helps close the coat.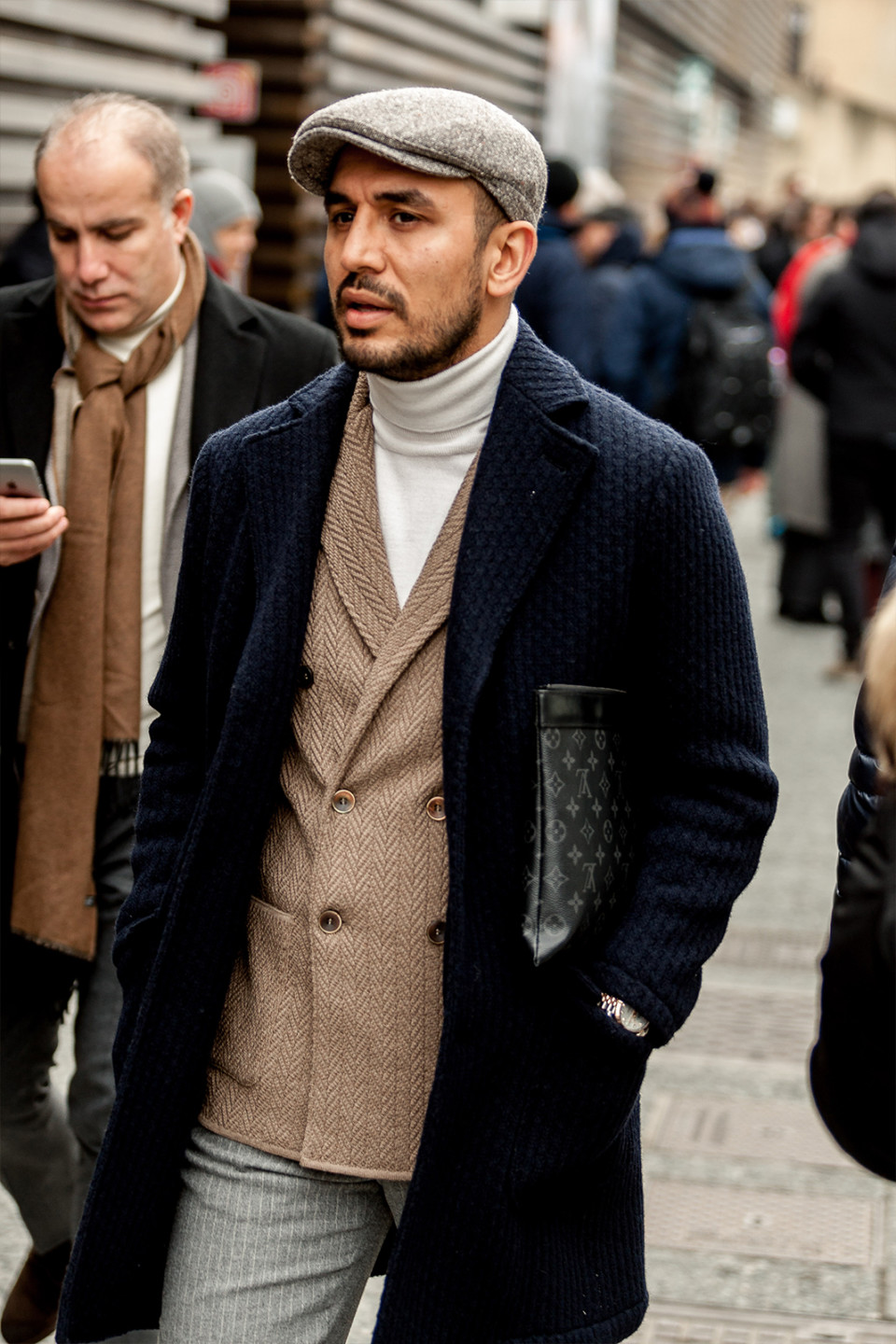 Newsboy Cap
Old school workers hat often made from wool and tweed.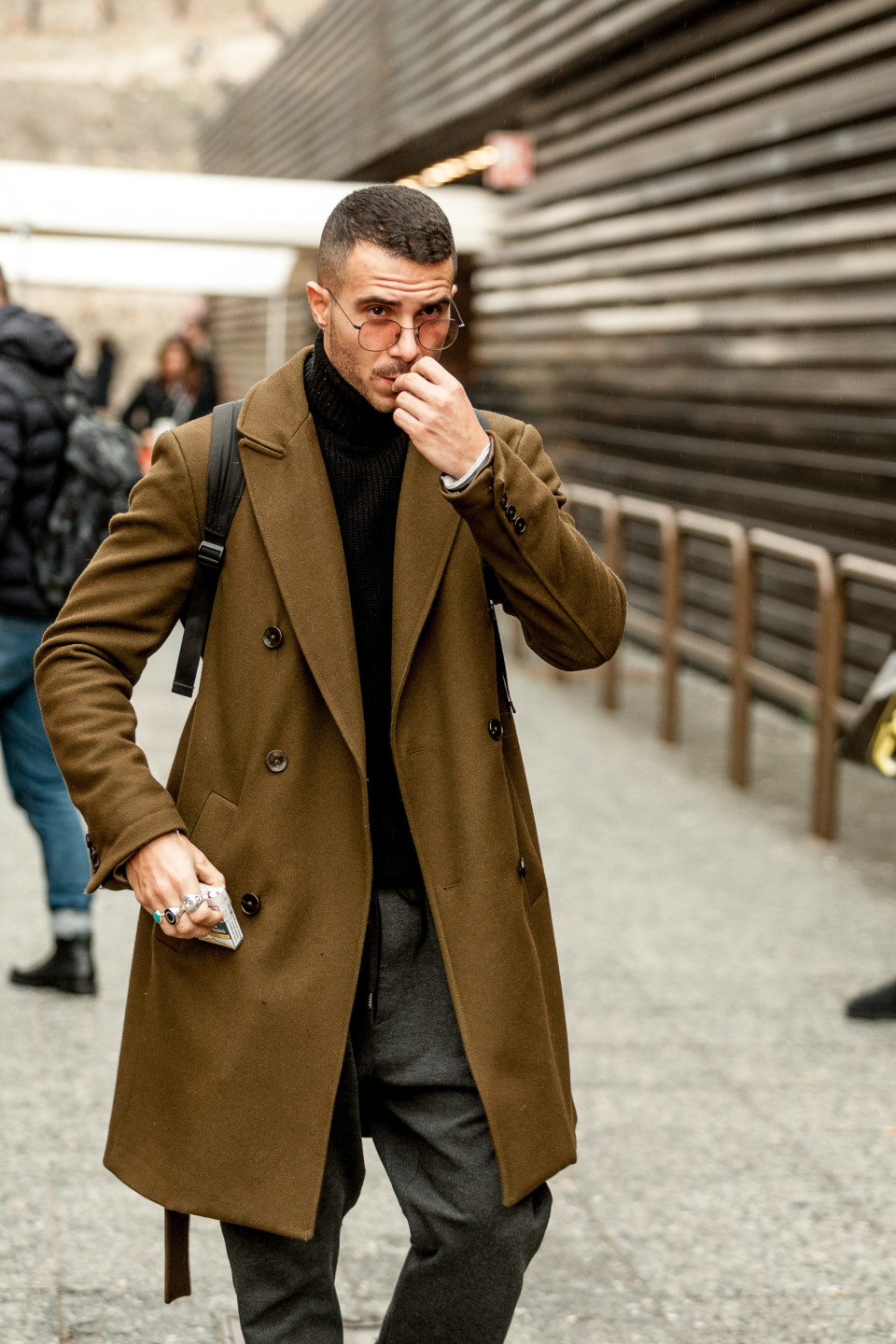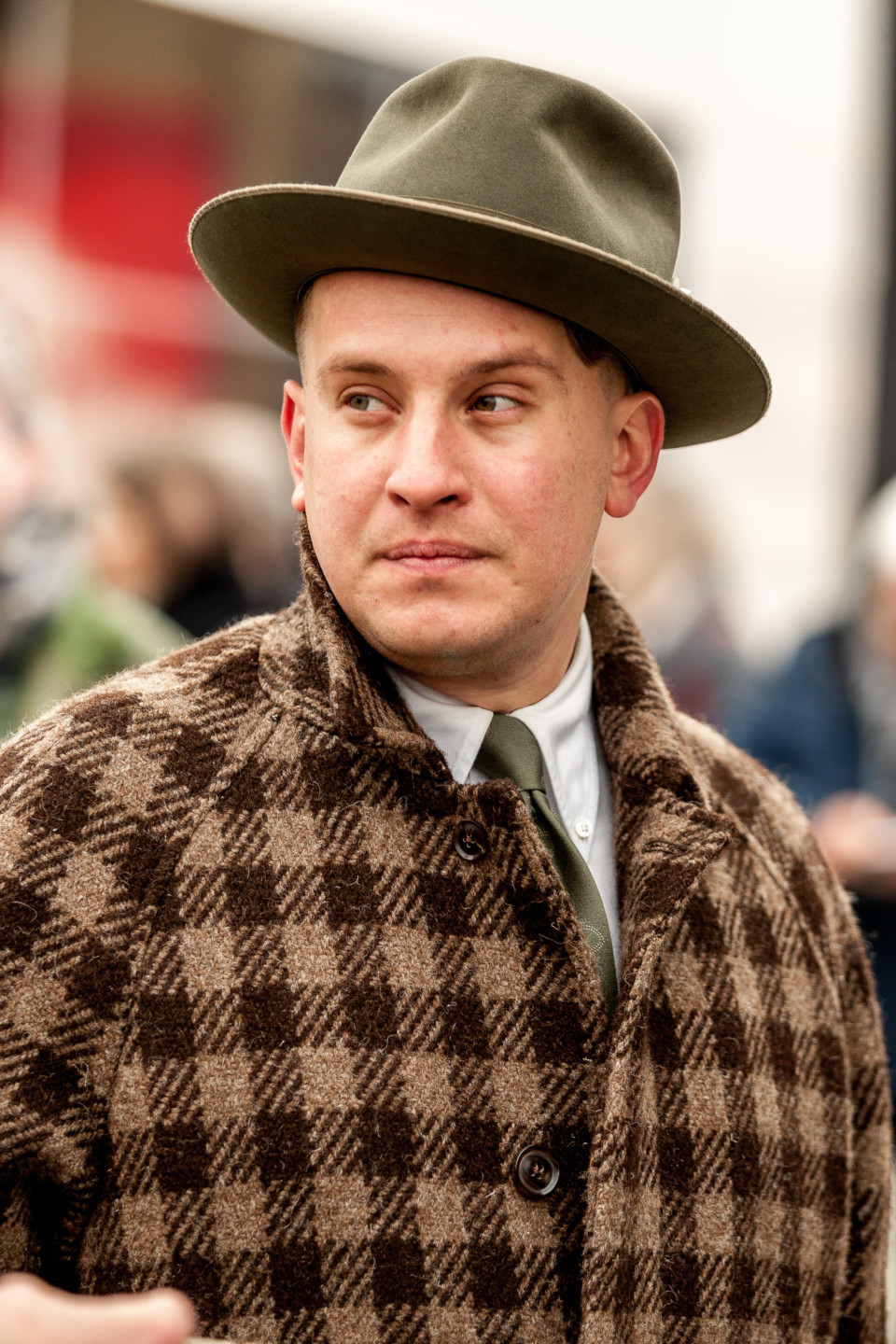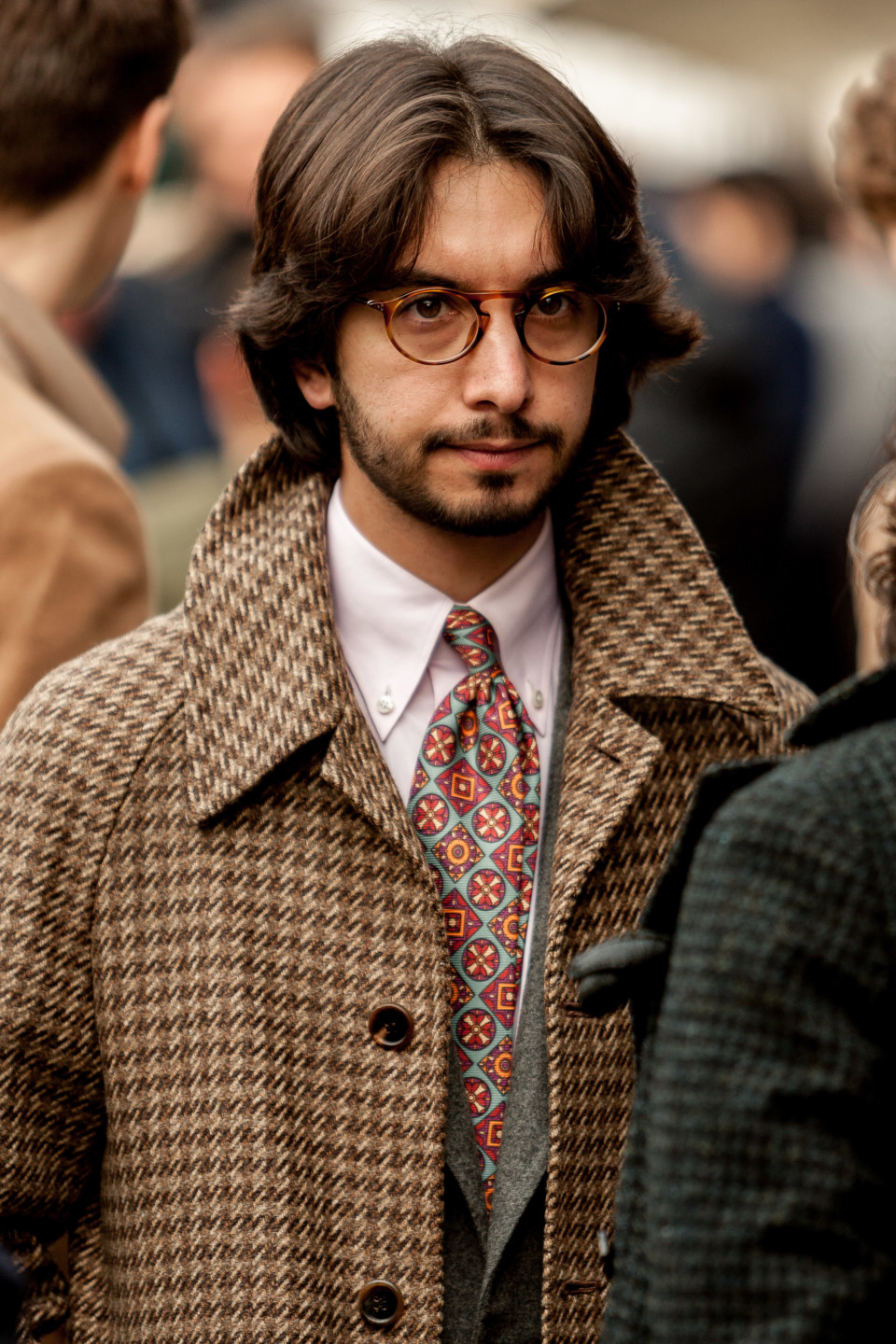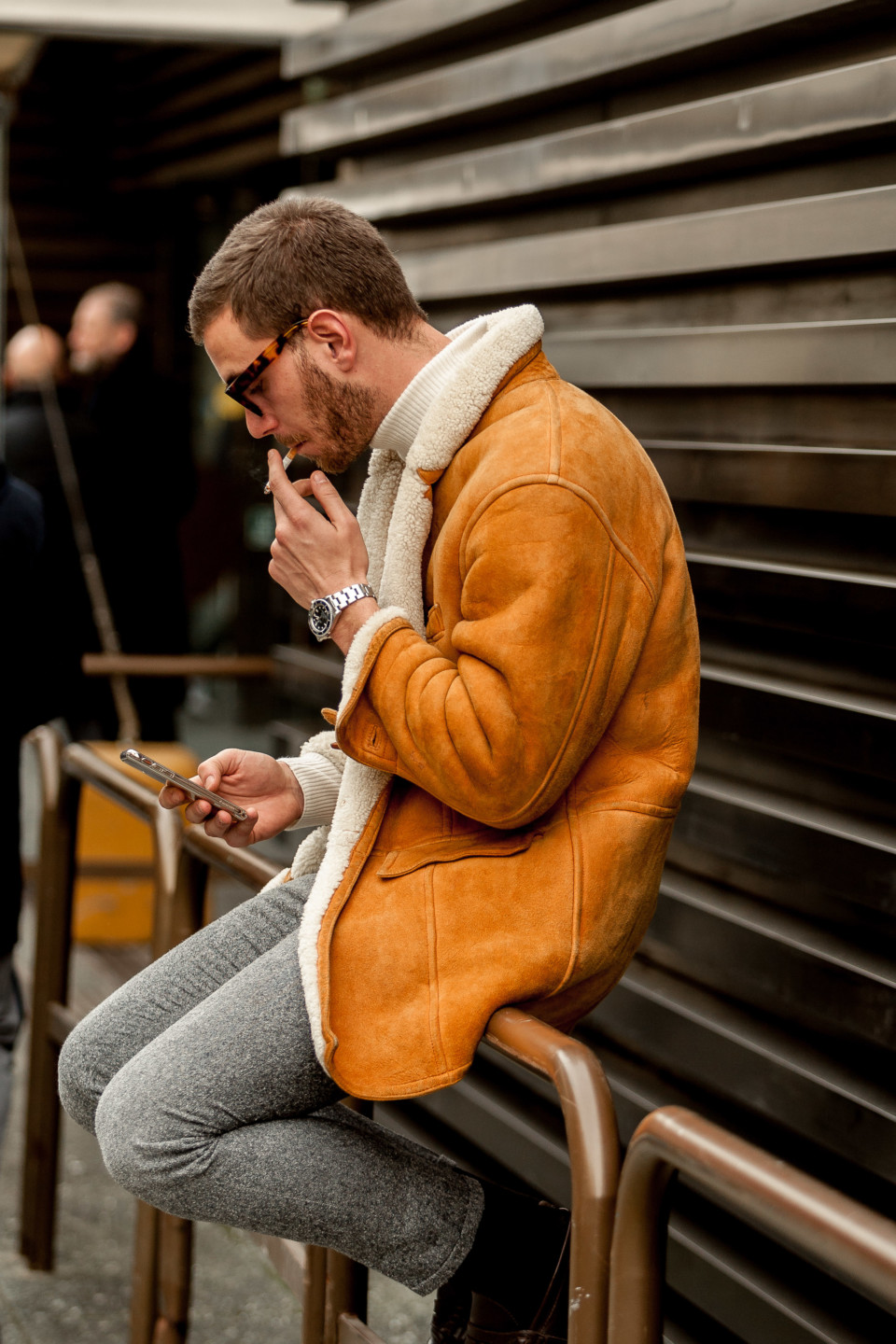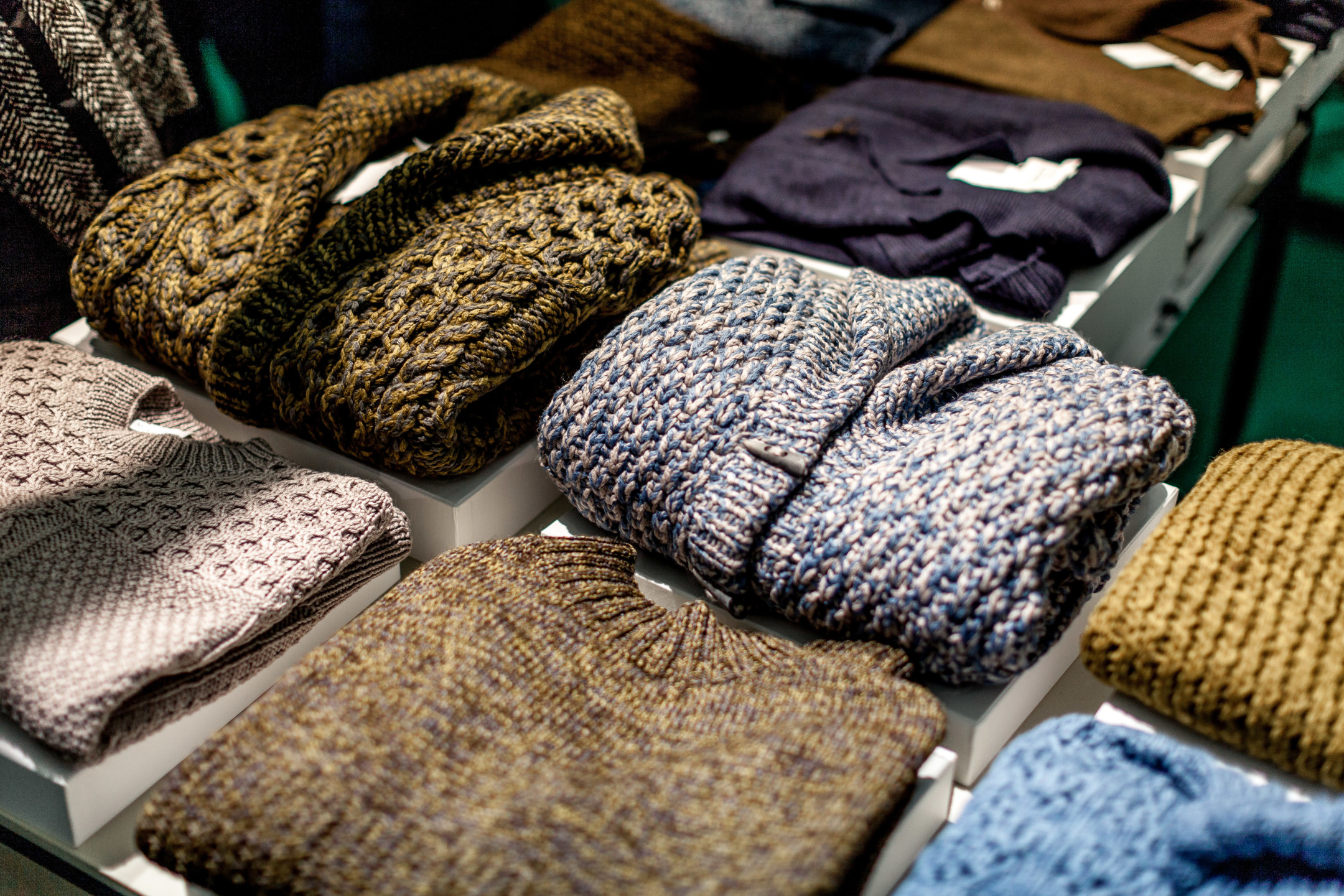 Materials
Autumn Winter 2019 is very much a development from 2018 where key components such as the heavy, sturdy British materials and weaves (tweed, shetland, cable, corduroy, and fur) maintain a strong presence.  Within knitwear the materials are more chunky, and heavy knits with distinct patterns are making a comeback.  It is therefor not surprising that the workwear trend receives more attention and encourages both new and old brands to interpret and innovate modern classics.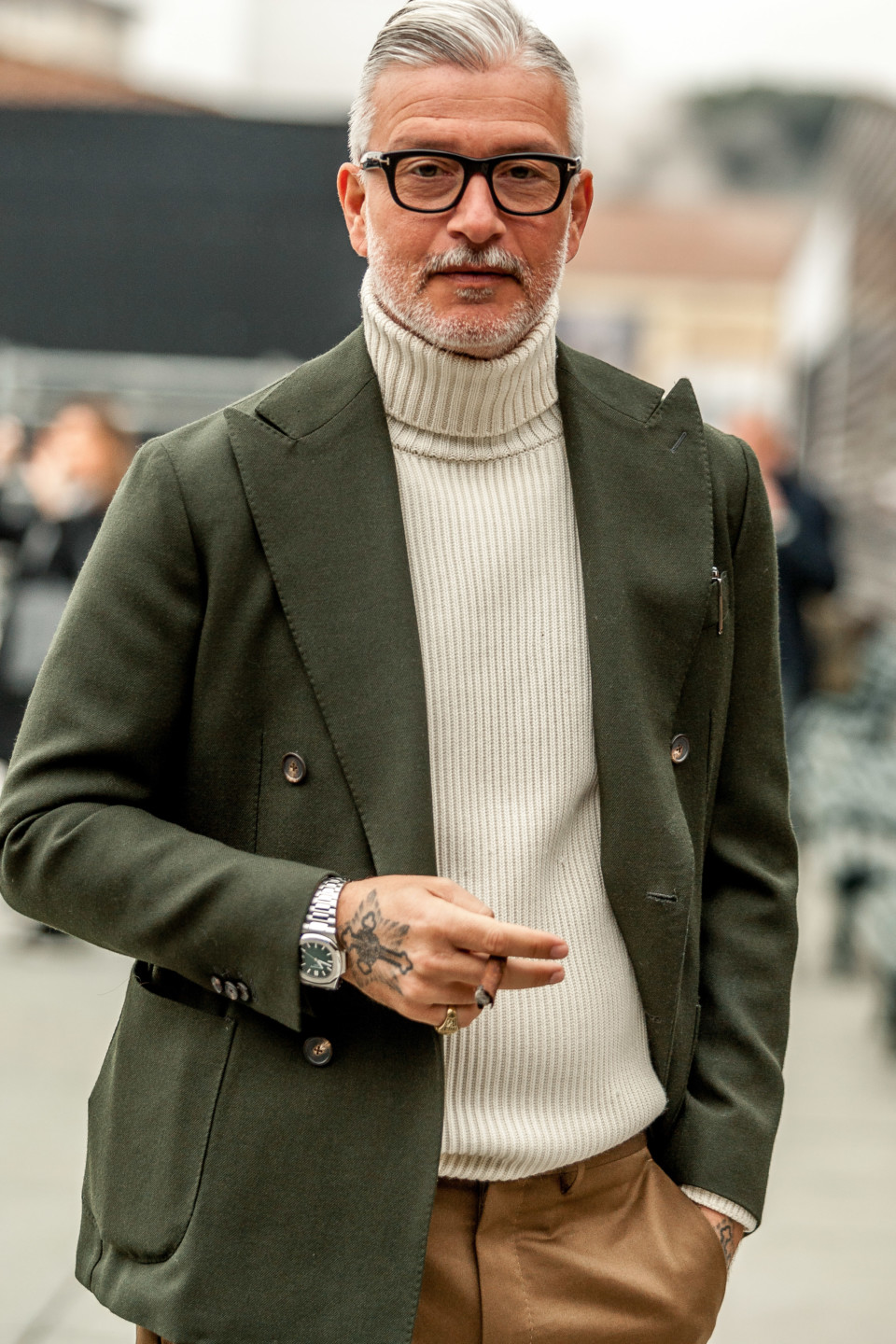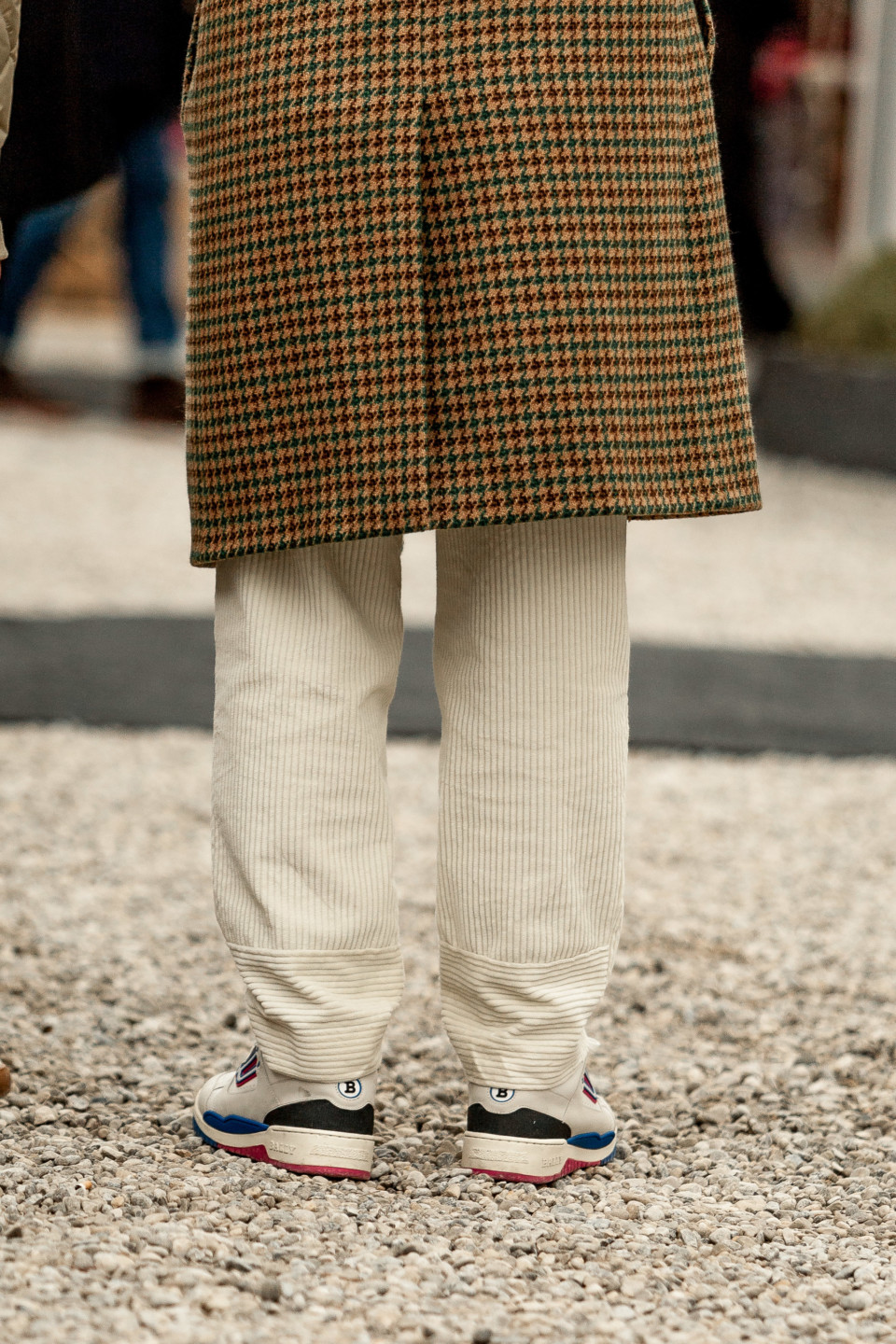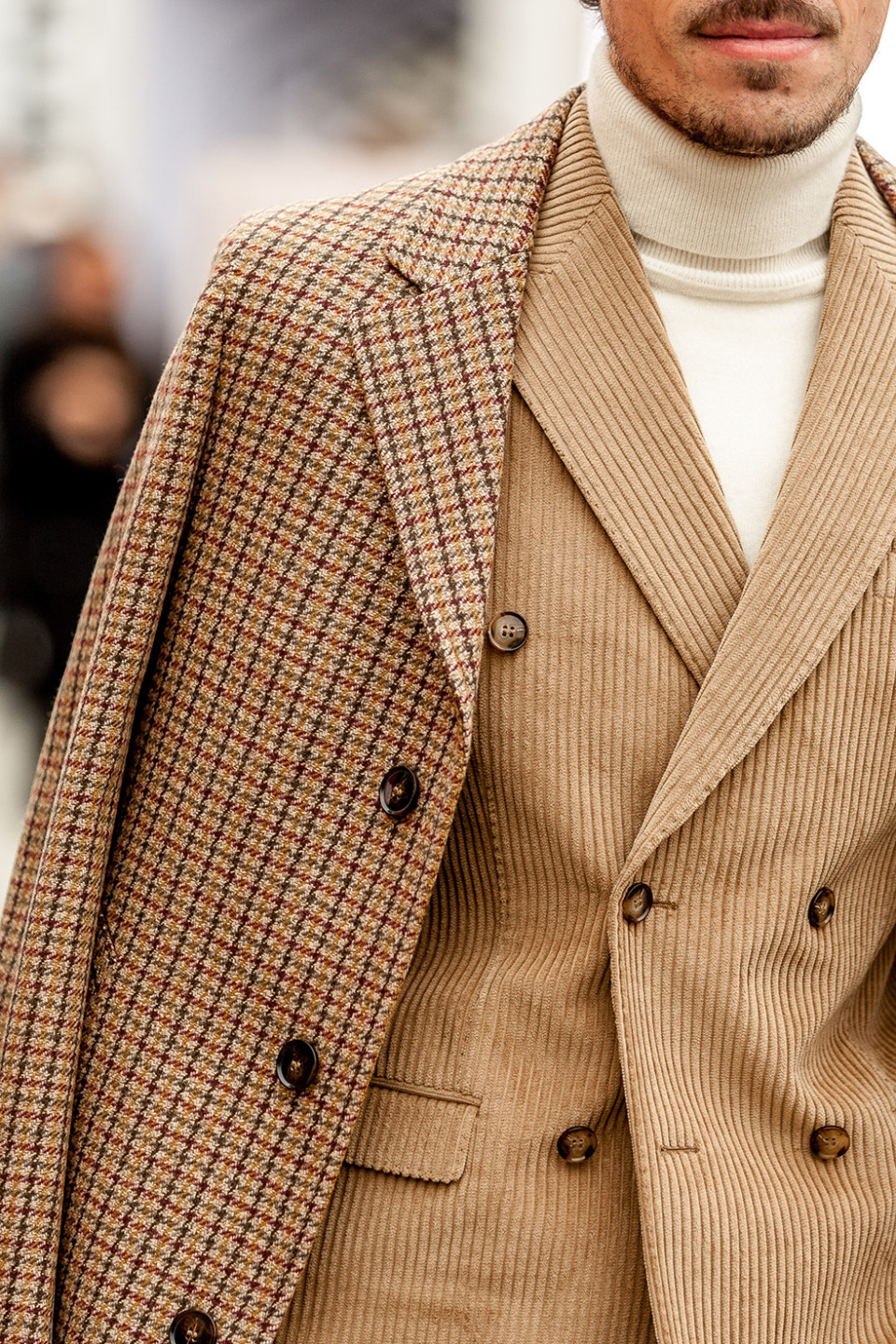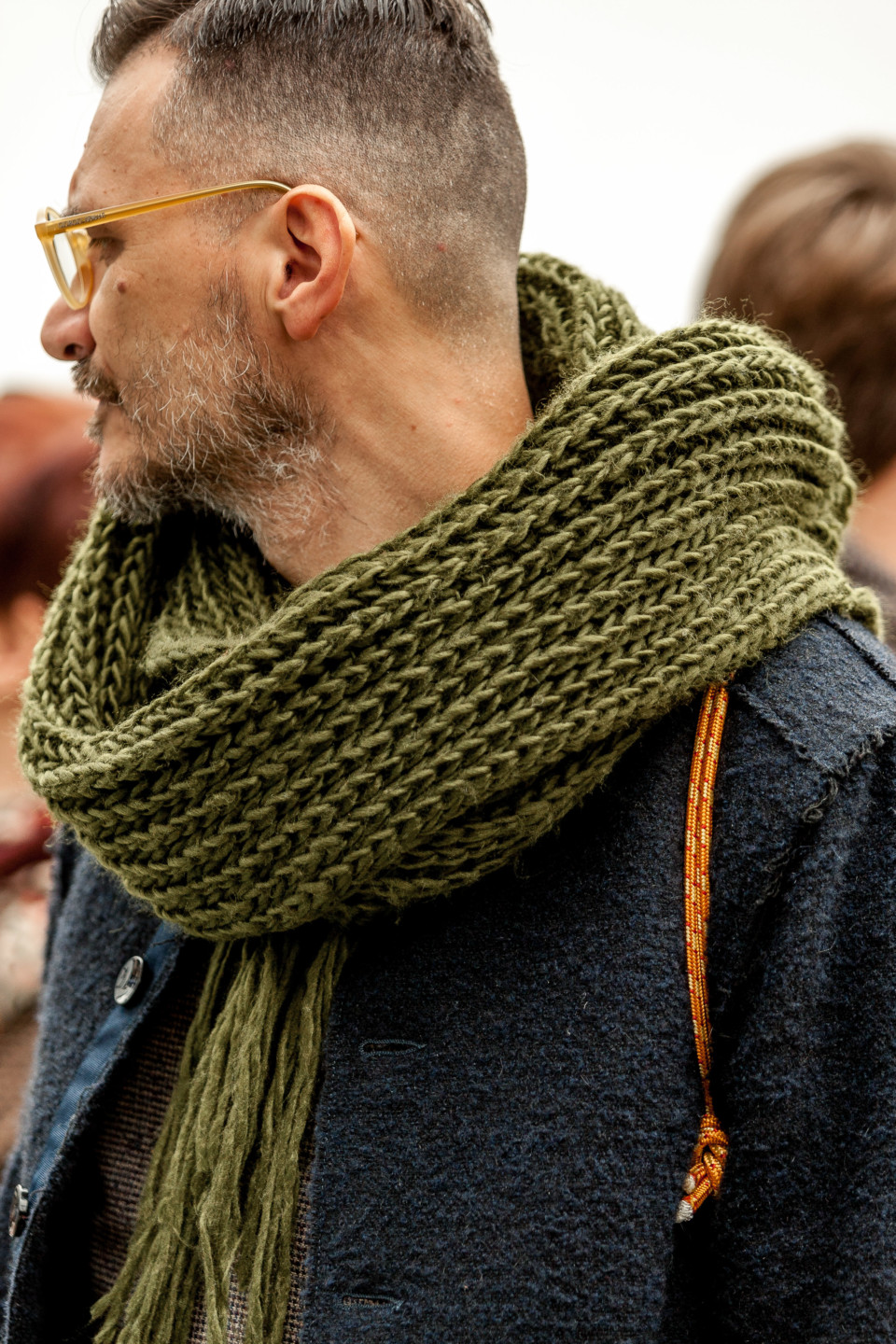 Silhouette
As a result of heavier materials, silhouettes are becoming more simplified to allow and enhance the natural drape of the fabrics.  As a consequence, cuts are comfortably loser and and often enhanced by double breasted closure.  Details such as raglan shoulders, front pleats and belted stances provide these fuller garments with a clean yet pronounced look.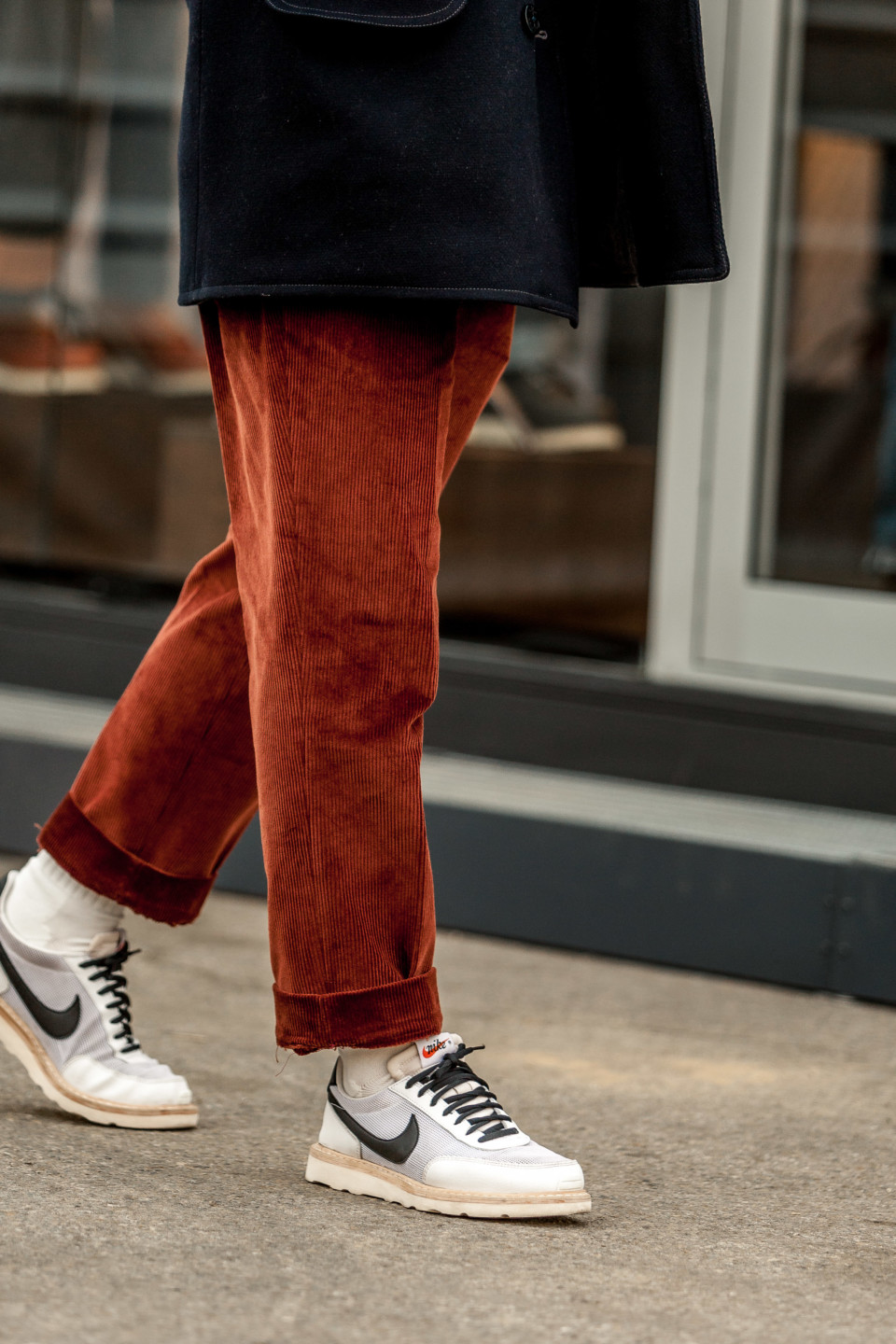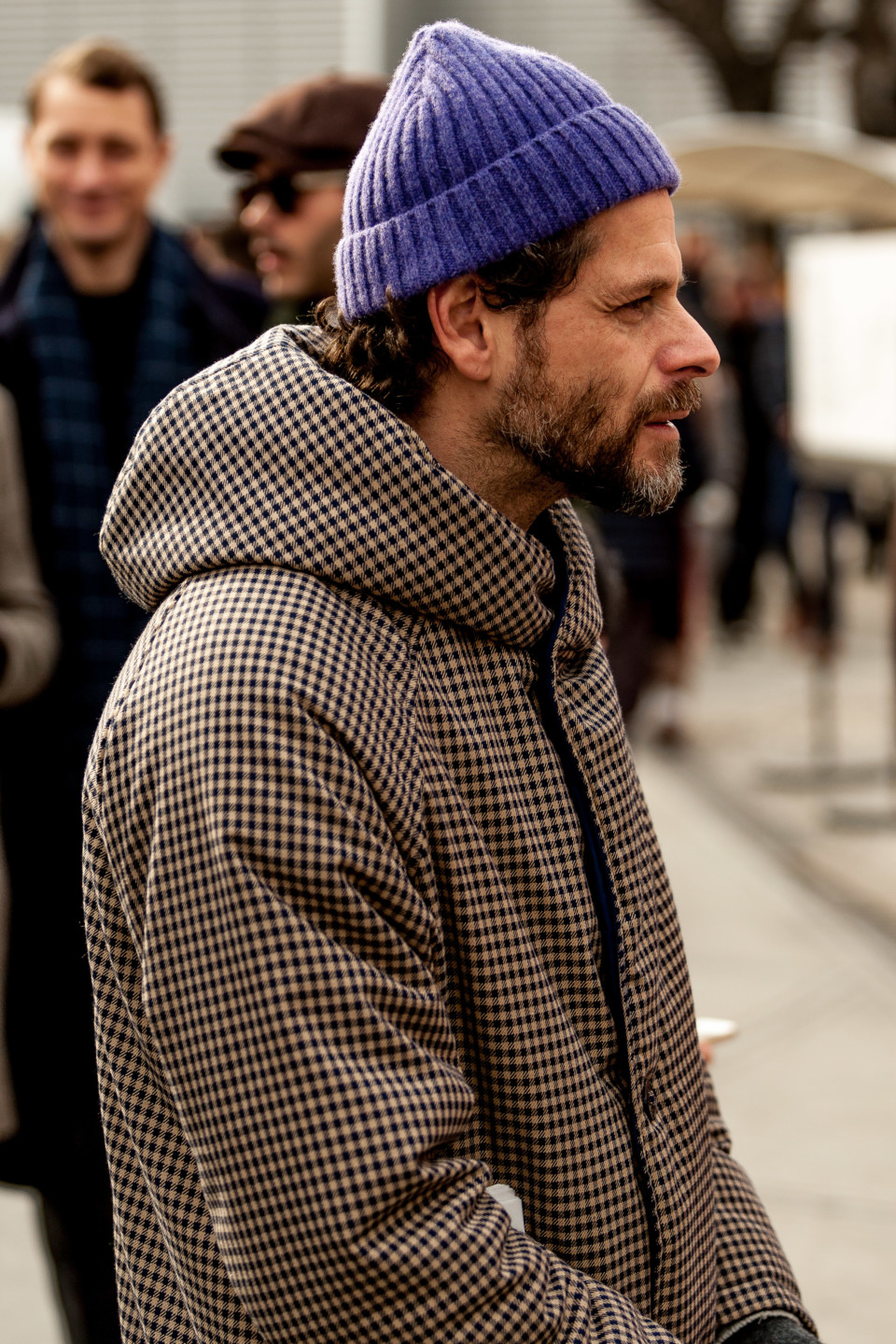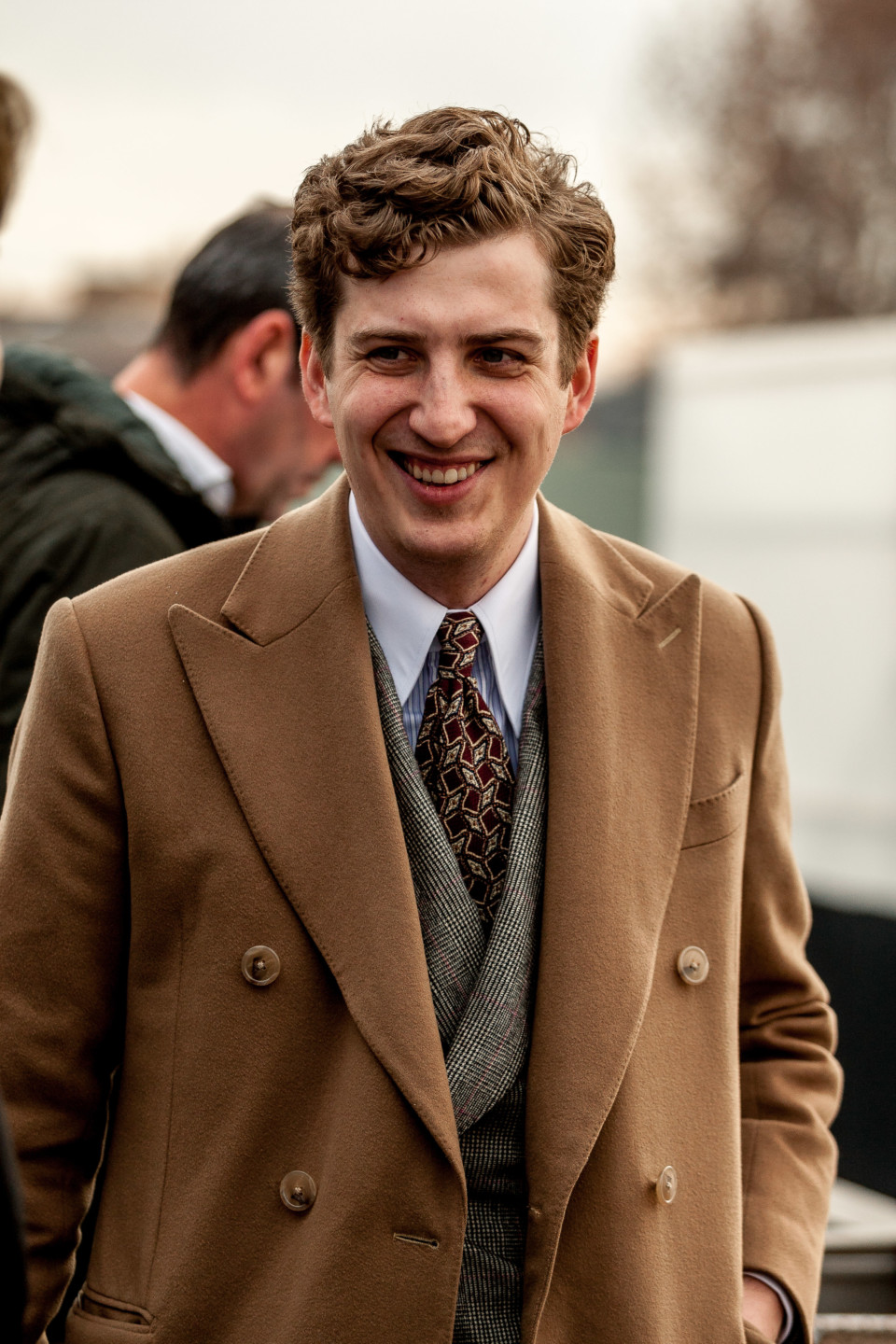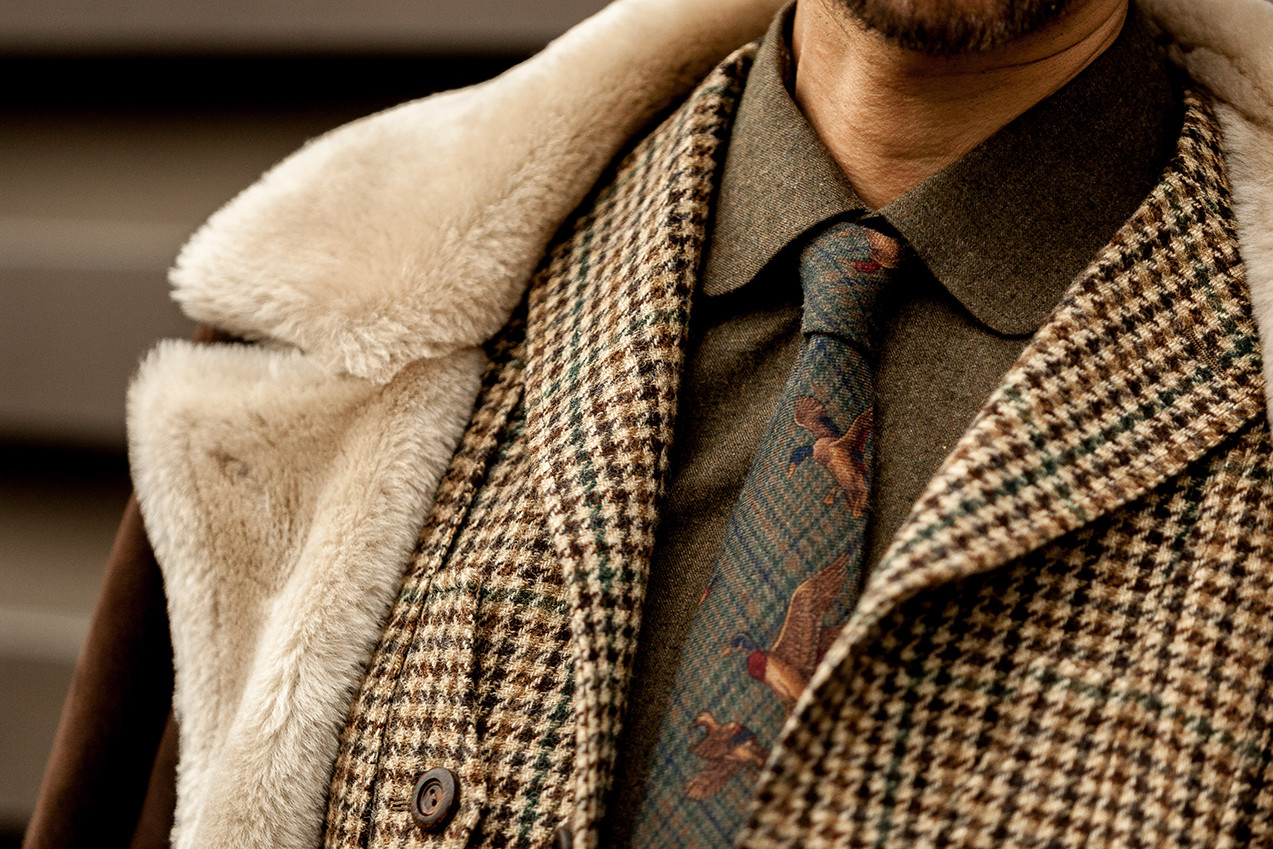 In terms of colours, the palette remains earthy and often navy and grey, yet with the distinct infusion of three dominant colours.  Mustard yellow continues to be a colour of influence, accompanied by several elements of green, where a dusky and sophisticated tone prevails.  Raspberry red is the sharpest in the palette and comes through in everything from discrete  chalk-stripes to louder coats.