Style Report Pitti Uomo 102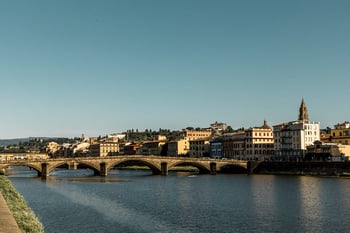 Pitti Uomo – Summer Edition 102
When the doors closed at Fortezza Di Basso in January 2020, everyone who left the fair had probably just begun to carefully discuss the potential worry of a virus in the far east. Yet, most likely non of us could have foreseen that it would be two and a half years until the next unrestricted* exhibition would take place again.
For those readers who have kept up with our previous posts about the world's biggest menswear party in Firenze (if not, read the last episode here), know this is the Mekka for menswear- buyers, influencers, suppliers and manufacturers to come together. It might from the outside look like a long pointless arranged group photo, but this is not the complete truth, the outcome of the fair is counted in hundreds of millions of euros for the clothing industry worldwide, it is important for Italy as a country and for Firenze as a destination. At least, this is how it used to be.
The interpretation of the fair as one large aimless photo session is most likely the huge orgie of style spreading from sophisticated greatness to vulgar exhibitionism from all the various visitors. And although Pitti this year was no longer a lot of things: fewer and not as interesting exhibitors, fewer visitors, fewer sensations and events altogether; the wide spread of style influences had made it back. but as mentioned above, a trade show needs trade and not just fancy peacocks and this begins to open up the question of whether the menswear scene is already starting to migrate closer to Milan or even Paris…
*there was a very restricted fair in June 2021 and in January 2022 to which almost no one came to visit.