Introducing: Fedeli Beachwear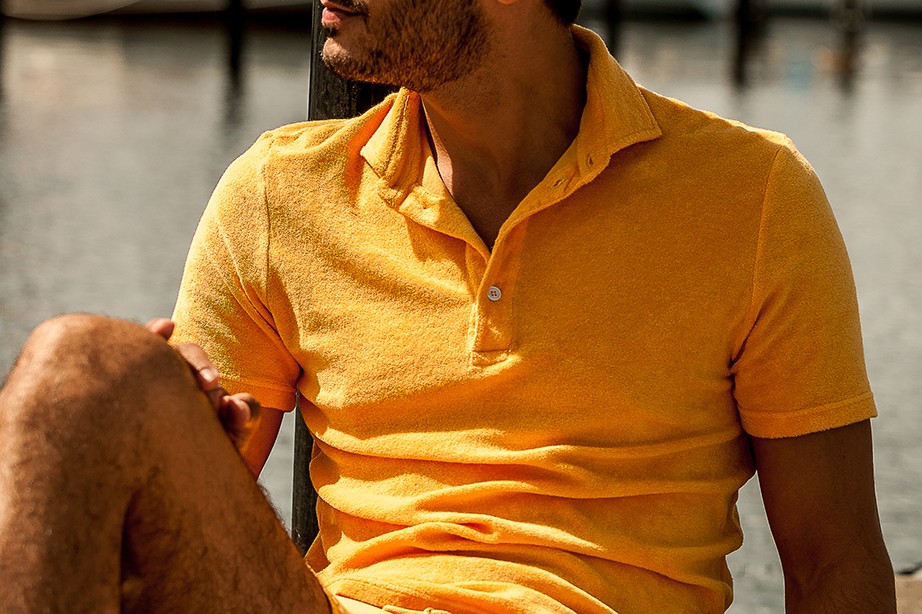 To this day, Fedeli garments are born out of the same factory in Monza as they were 85 years ago when Luigi Fedeli founded the company. Ever since 1934, the main focus has been to create products with excellent quality and true innovation, ultimately preserving the traditions and values set by its founder.
Just as the brand's ethos and traditions have endured, so has its innovative spirit. It was with this sentiment in mind that the historic Fedeli factory was recently renovated. Spanning over 4000 square meters, the factory is packed with the latest machinery within knitting, sewing, and finishing. In addition, the company source all its raw materials independently as well as house its very own design apartment, where the collections are born.
Fedeli put great effort and time into preserving the core values that give continuity and coherence to their collections, where the ultimate goal is providing great products to its customers.
Here are three key styles from Fedeli in the Baltzar summer collection.
[vc_custom_heading text="THE BEACH SHIRT" use_theme_fonts="yes"]
The Beach Shirt is Fedeli's version of a leisure shirt that has been dyed with a special dyeing treatment that gives the garment an incredible softness along with adding richness in colour and lustre. It features a moderate cut-away collar along with mother of pearl buttons and can be worn both tucked-in and more casual, tucked out.
At Baltzar you can find several colours of the Beach Shirt, everything from a classic white and beige to the more daring in coral and light blue. Match it with your favourite linen trousers and loafers during a summer dinner party or with a pair of pleated shorts, while taking a midnight stroll by the beach.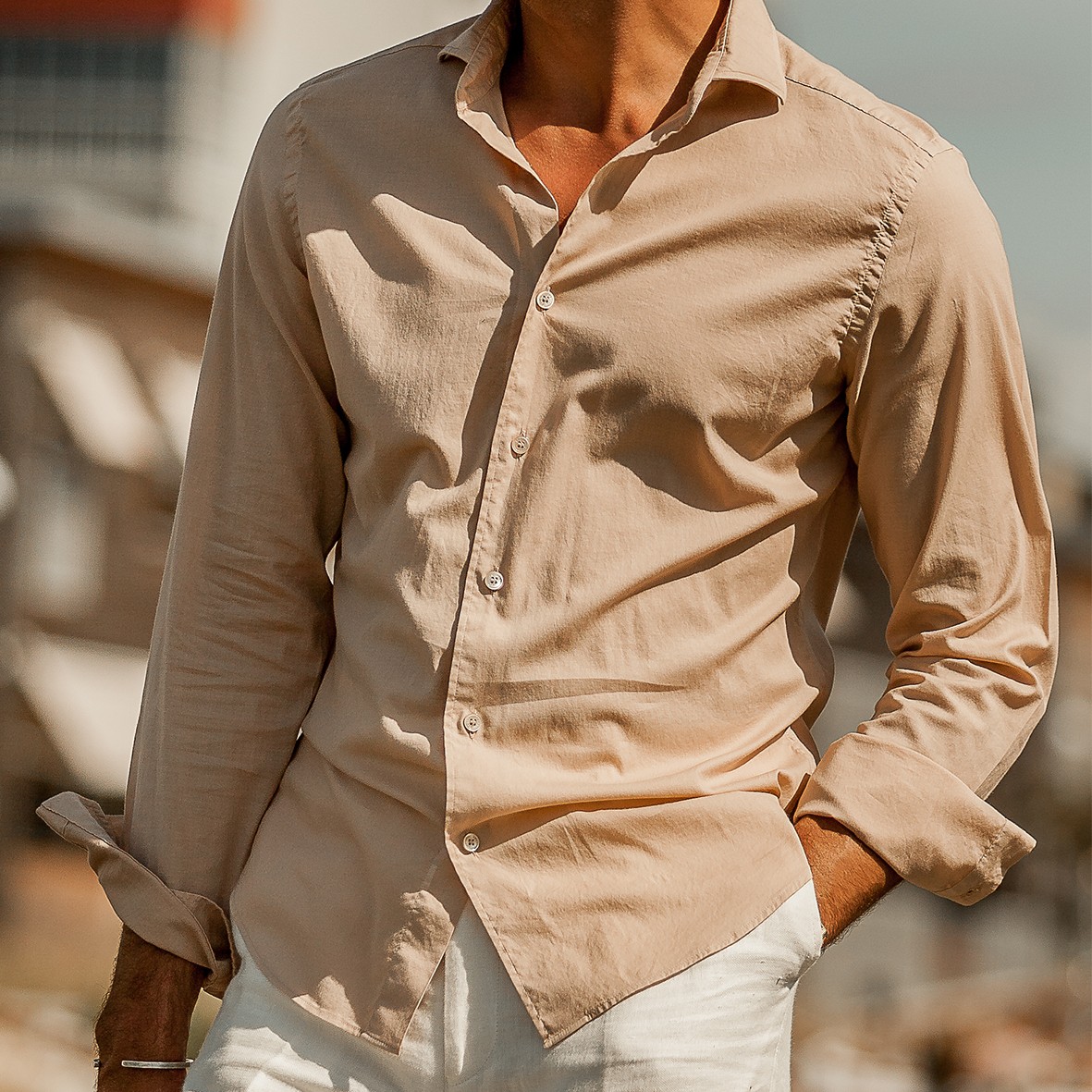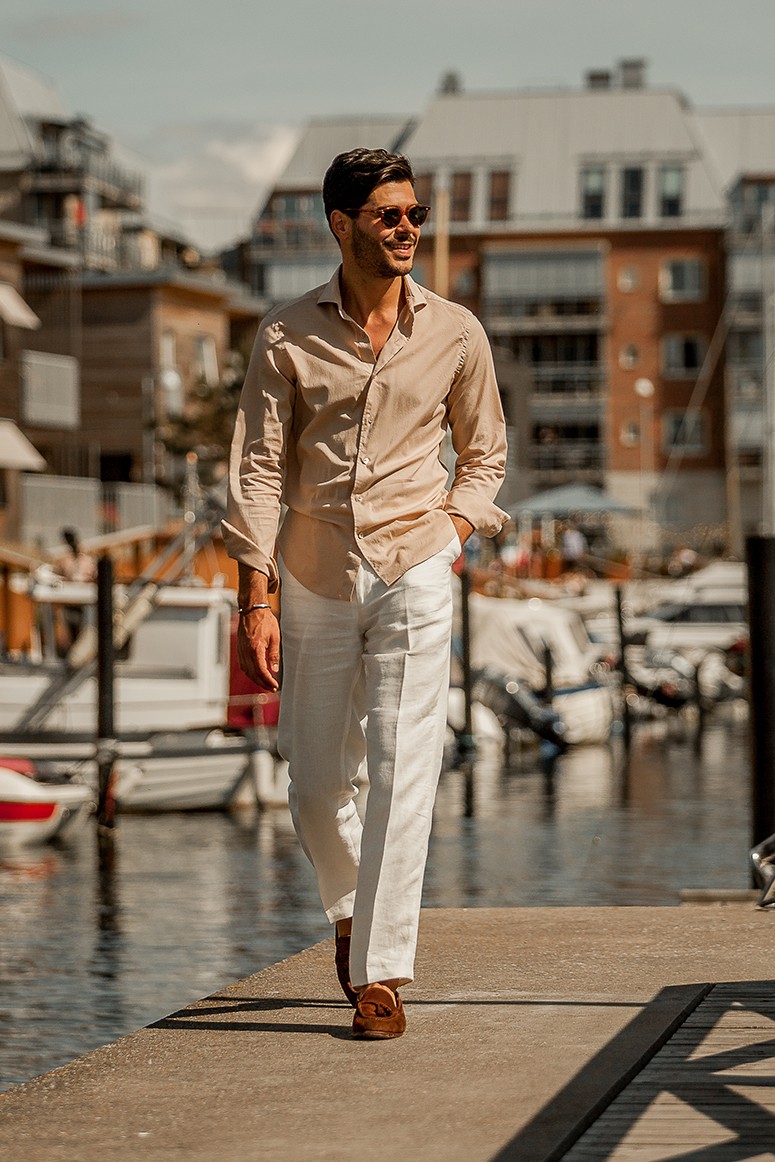 [vc_custom_heading text="THE TOWELING POLO" use_theme_fonts="yes"]
One of Fedeli's most renown styles is the Terry Cloth Polo. Terry cloth or toweling cotton is a fabric best known for its loops that can absorb large amounts of water. It's usually manufactured through weaving, using special looms that have two beams of longitudinal warp through which the filler or weft is fired laterally, to achieve the characteristic structure of the cloth.
Fedeli uses a very high-quality terry cloth, which allows the dying to seep deeply into the garment. This allows the polos to reach very vibrant colorss, while at the same time maintain an incredibly soft hand. Fitted with mother of pearl buttons and a soft collar, it's made to sit quite loose allowing air to flow through it.
This season we have chosen a few vibrant colours in tones of blue, yellow and green, together with a more neutral alternative in a crisp white, which we also have as a t-shirt. Wear it best together with the matching Madeira swim shorts during a hot day at the beach, for a contemporary, tonal look.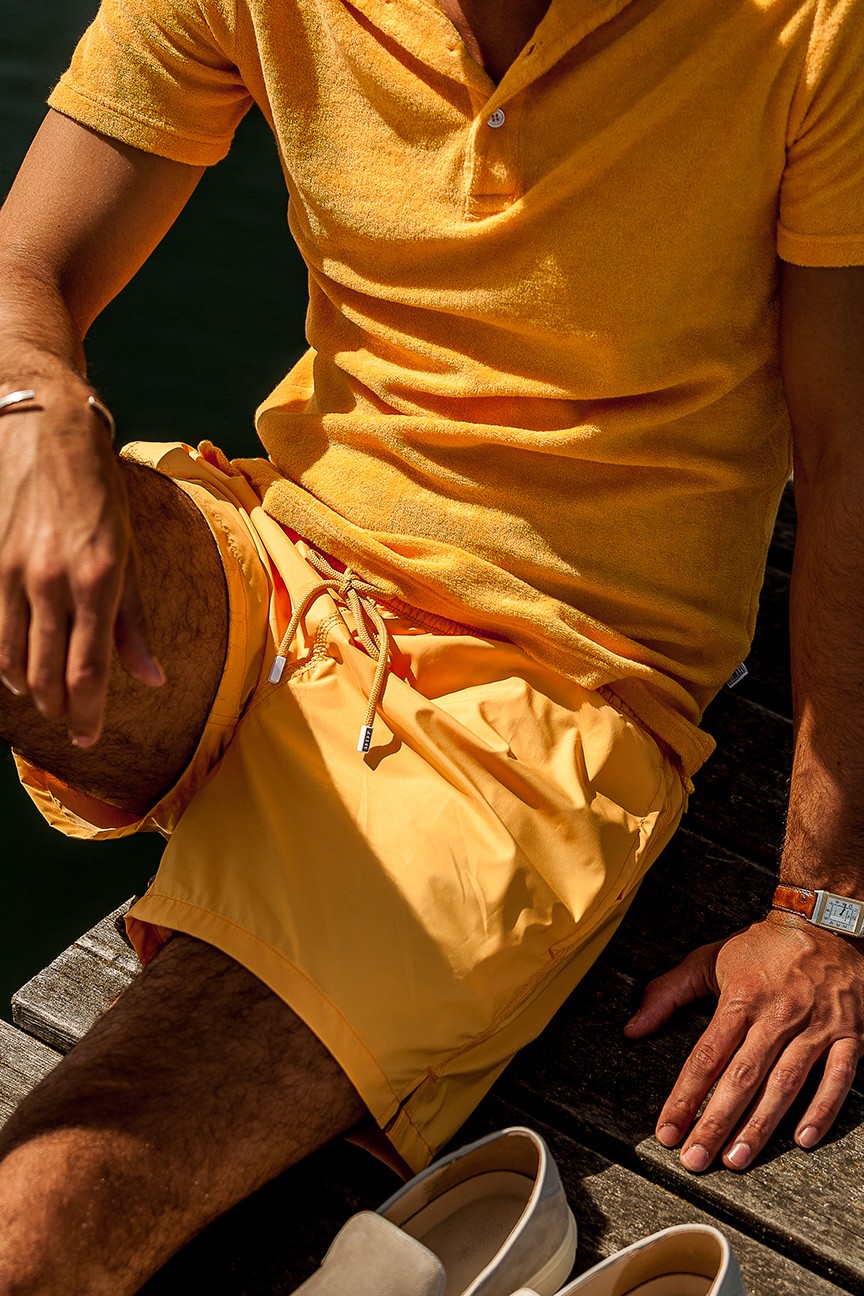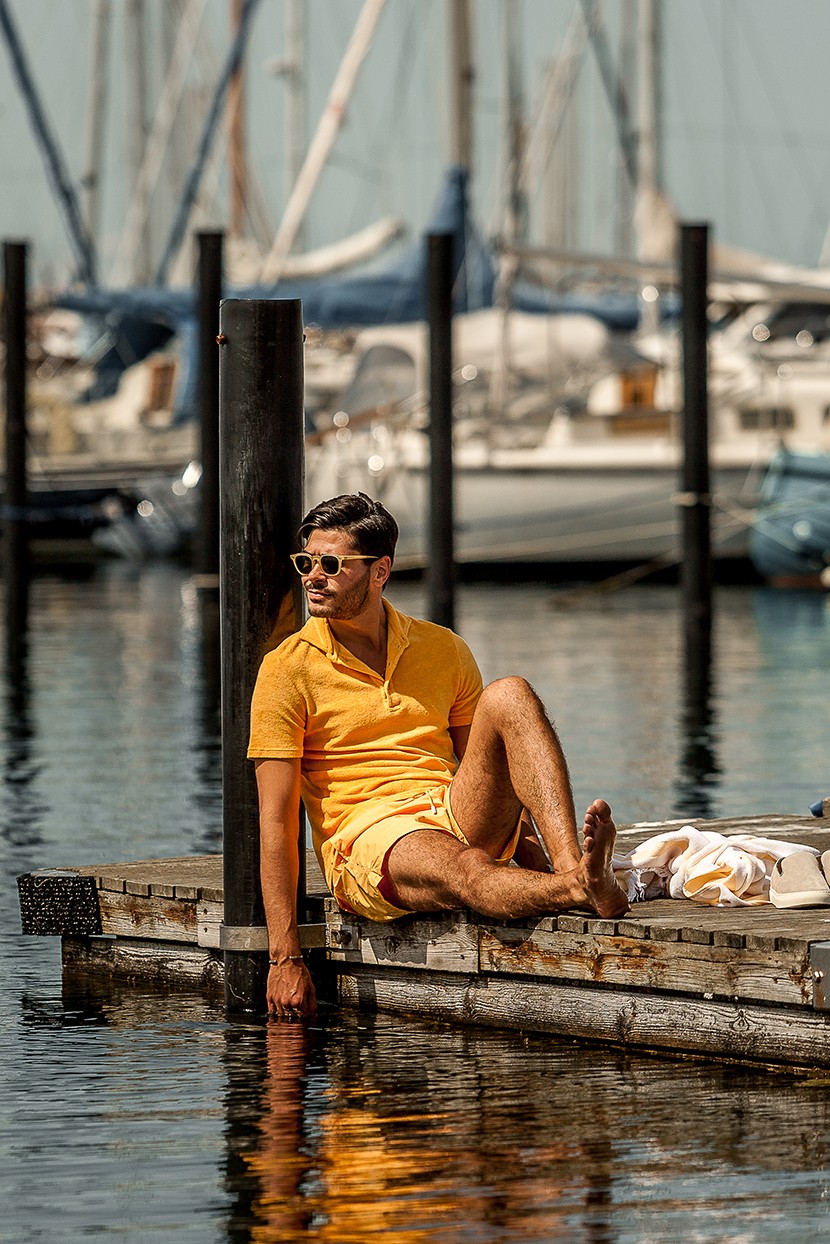 [vc_custom_heading text="THE MADEIRA SWIM SHORTS" use_theme_fonts="yes"]
Fedeli's Madeira Swim Shorts are a true testament of innovation and style. The shorts are made of a special fabric, called Air Stop, that unlike most other shorts made of nylon doesn't soak up easily and dries very quickly. The interior features a mesh enriched with a high-tech patented treatment called Kitotex, which feels smooth to the skin and also keeps the shorts extremely lightweight.
Our selection of the Madeira Swim Shorts includes styles in plain, vibrant colours such as coral and yellow as well as styles with imaginative prints. Match it with the amazing towelling polo or why not the washed cotton pique polo, also from Fedeli, available in different shades of blue as well as green and coral.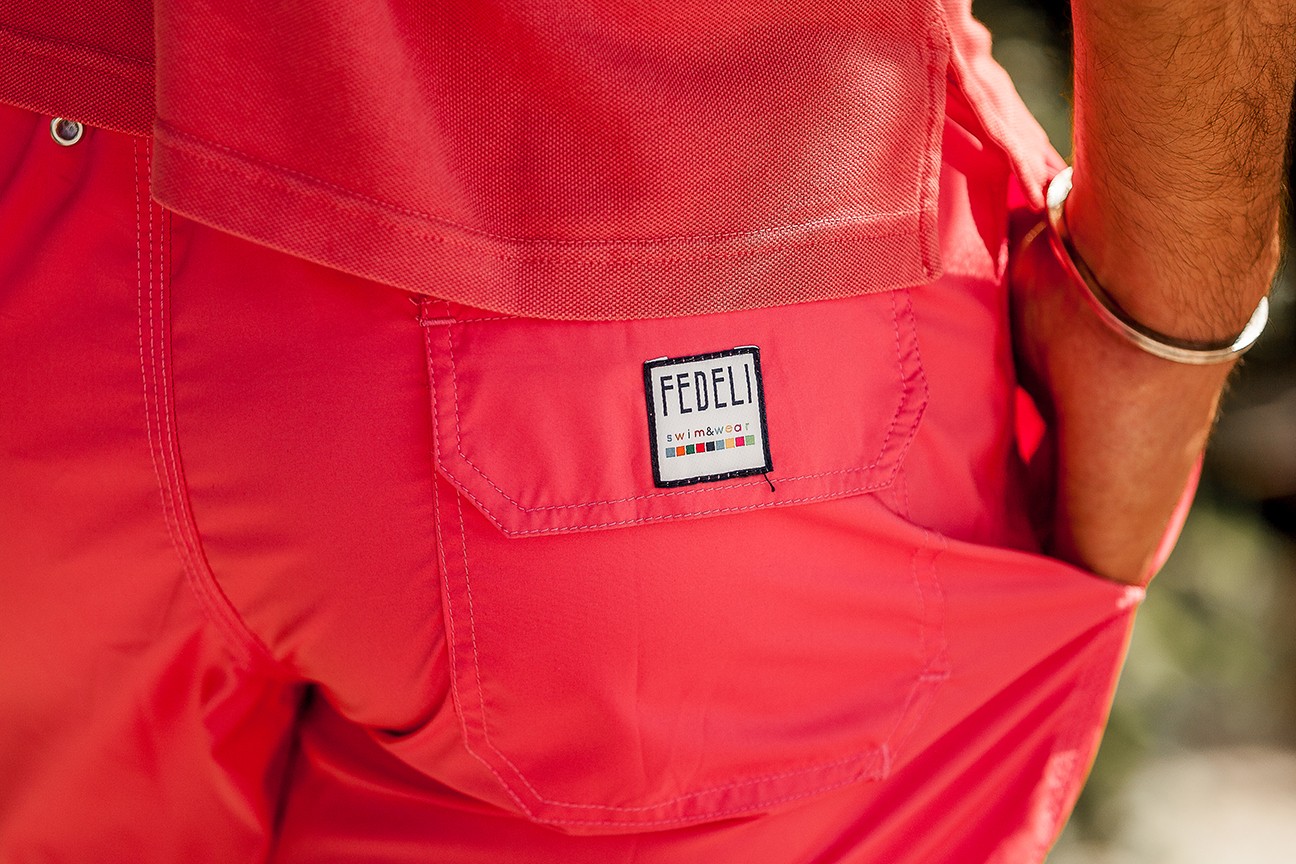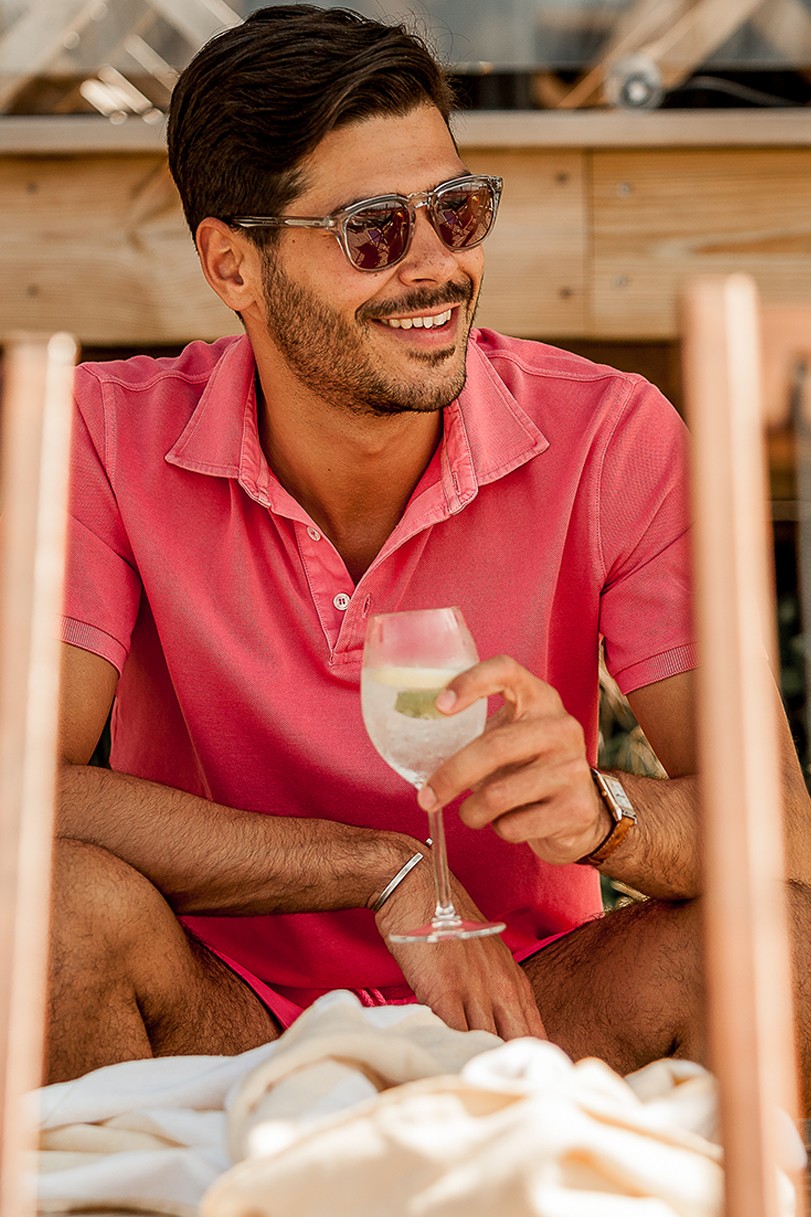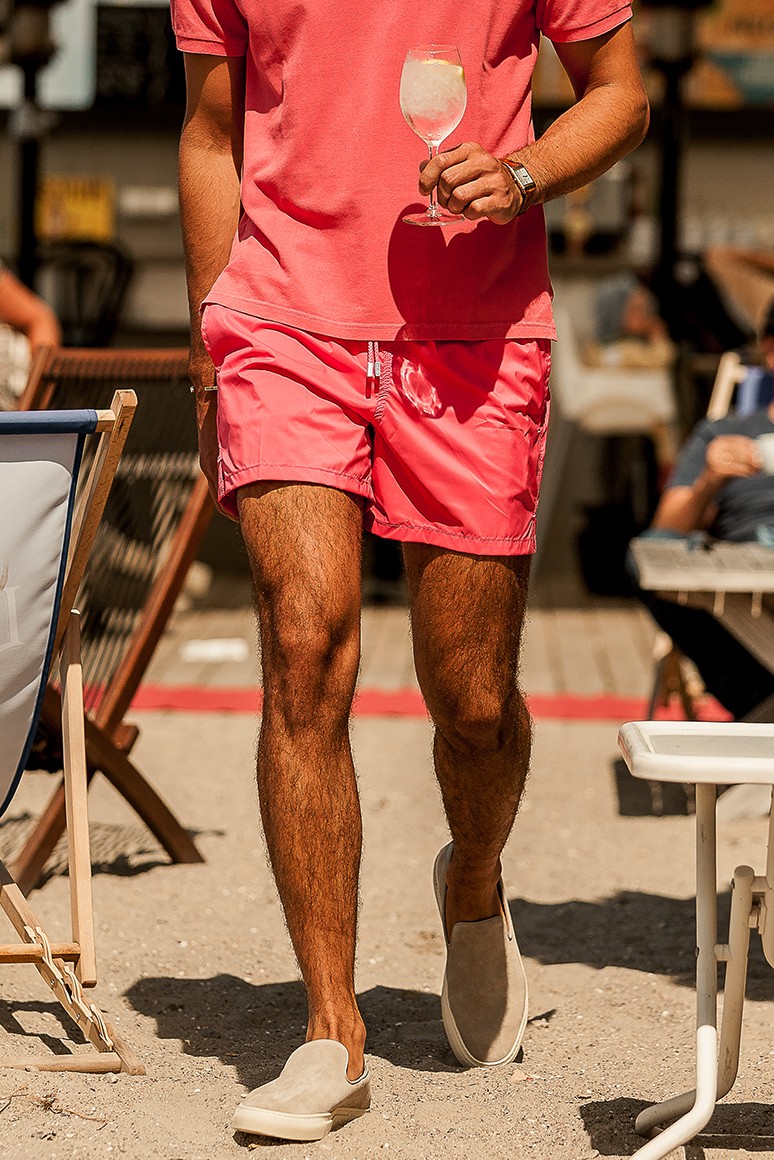 [vc_custom_heading text="GET THE LOOK" font_container="tag:h2|text_align:center" use_theme_fonts="yes"]