Introducing: Carmina Unlined Loafers
Let us present a true essential for every summer wardrobe, the unlined loafers from Carmina Mallorca. The company has since its foundation in 1866 focused on making some of the world's best hand-crafted shoes, from classic oxfords to contemporary loafers. This season marks a new beginning for the brand, where they have developed a completely new line, the unlined collection.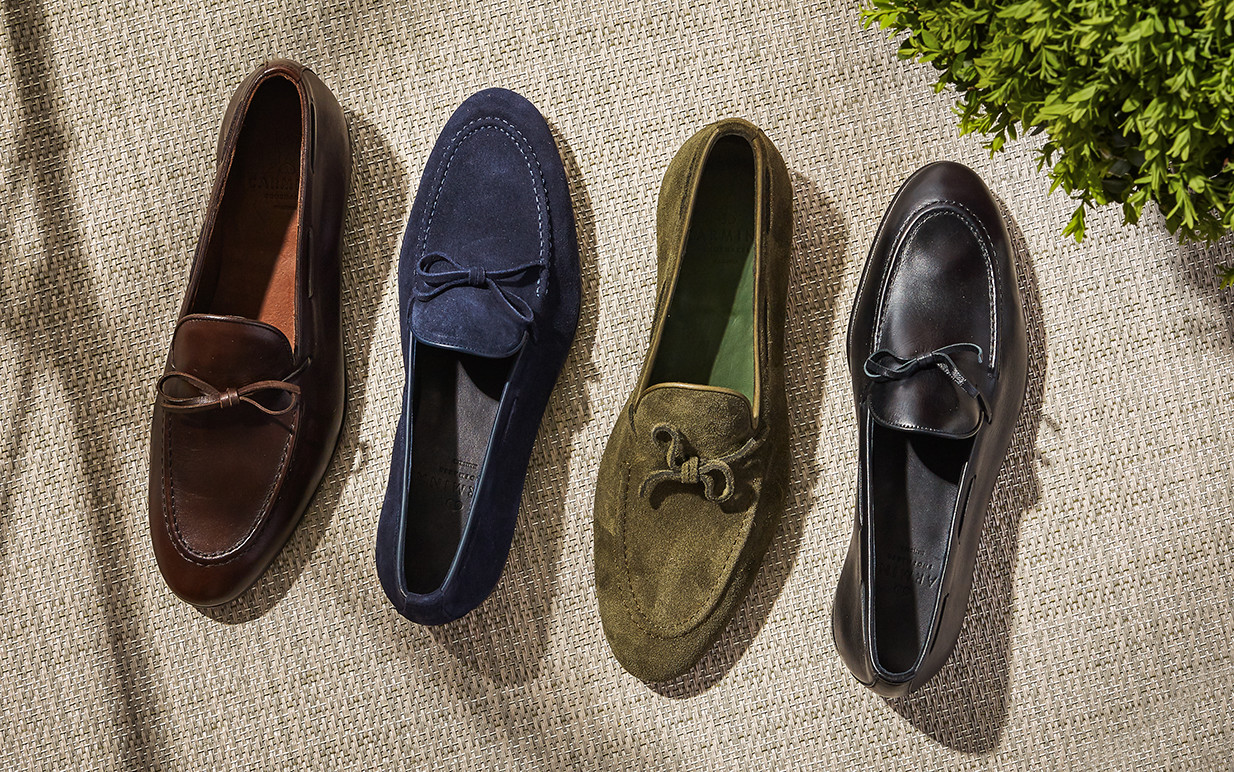 UNLINED INTERIOR
As always each pair is made from the best leather available and refined by master craftsmen, but with the difference that the interior of the shoes is made completely unlined. This results in a much softer upper part of the shoe, making them cooler and more comfortable right from the start.
Carmina puts great value in making their shoes as durable as they are comfortable. Thanks to the expertise of the workers and the craftsmanship they provide, each pair of shoes are truly a piece of art.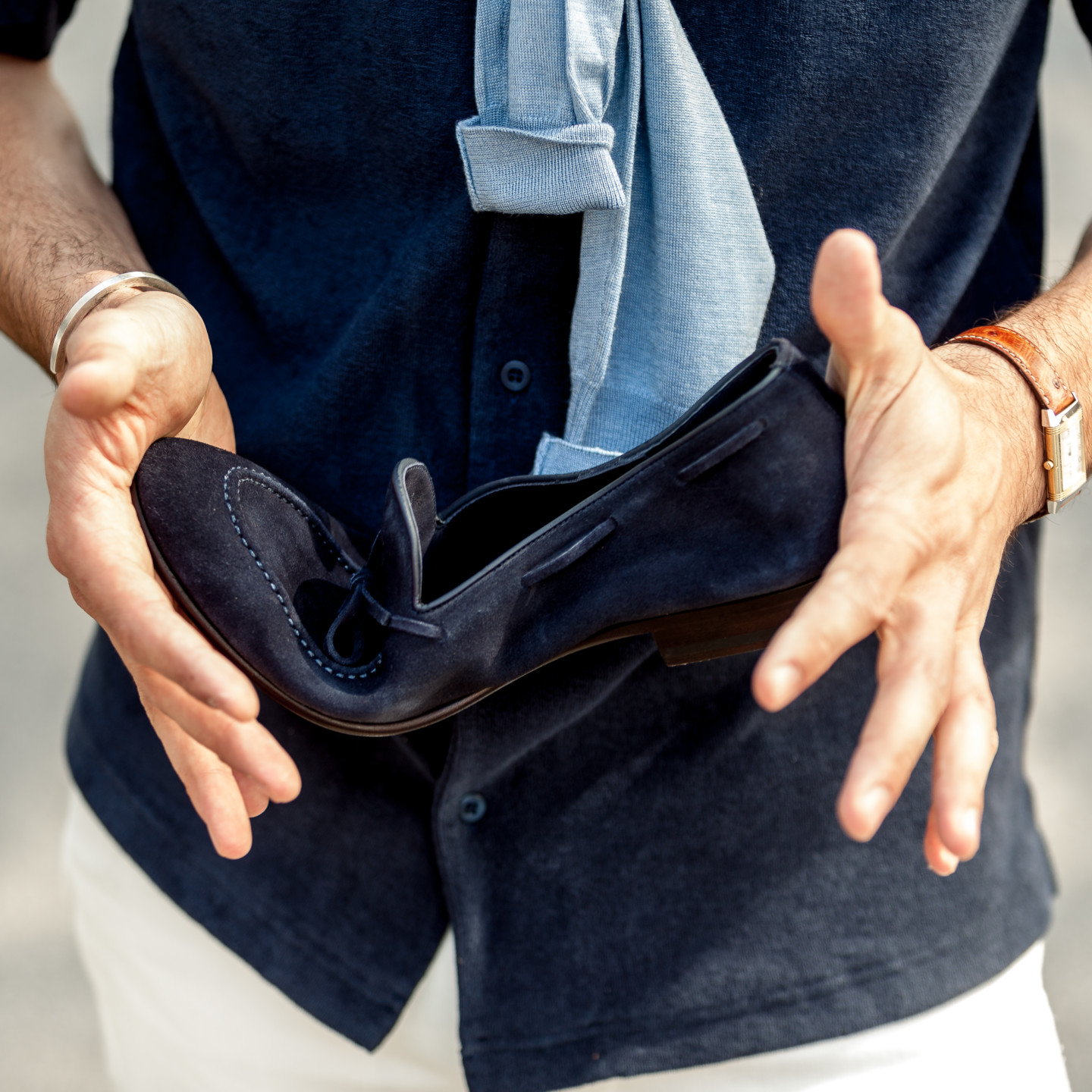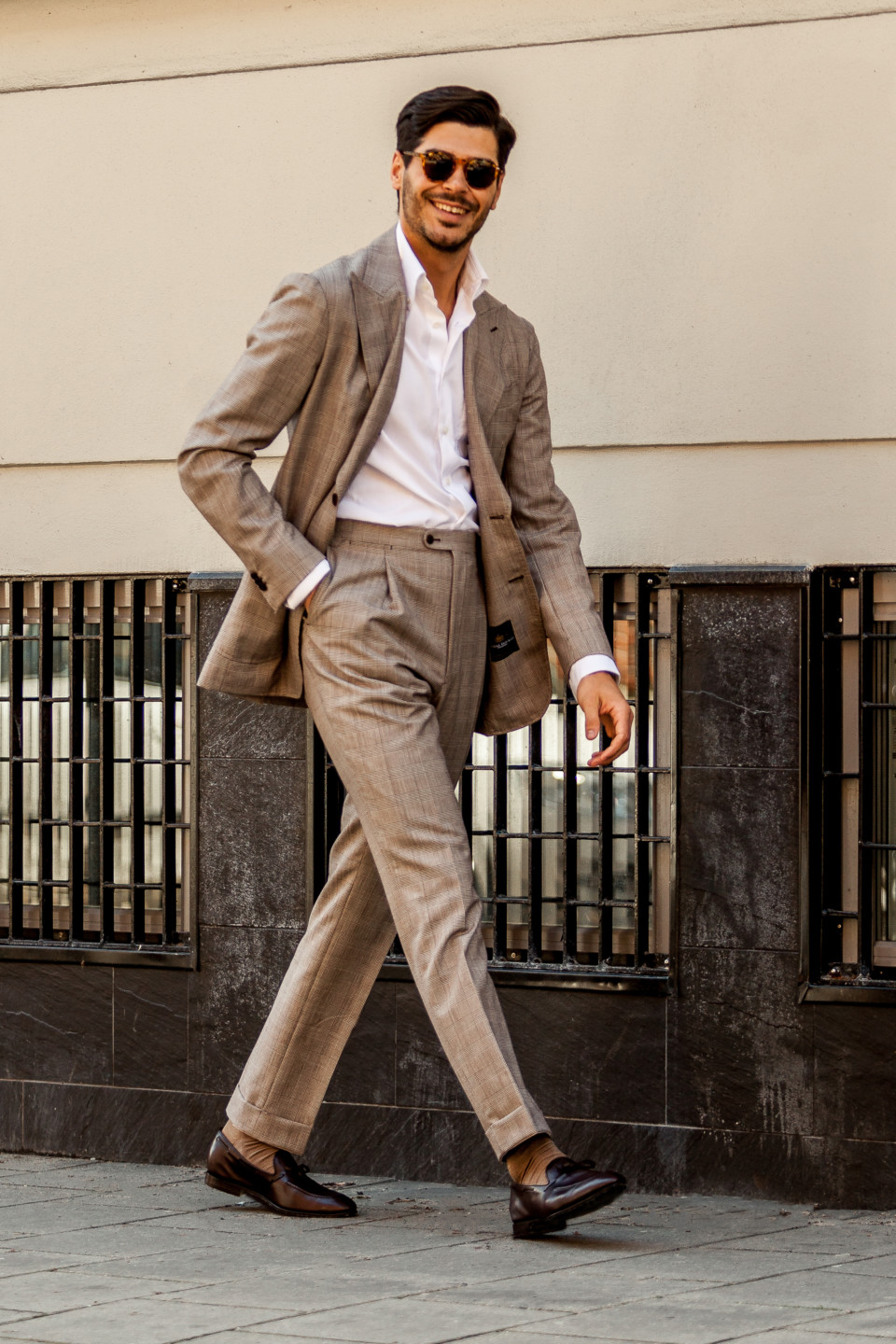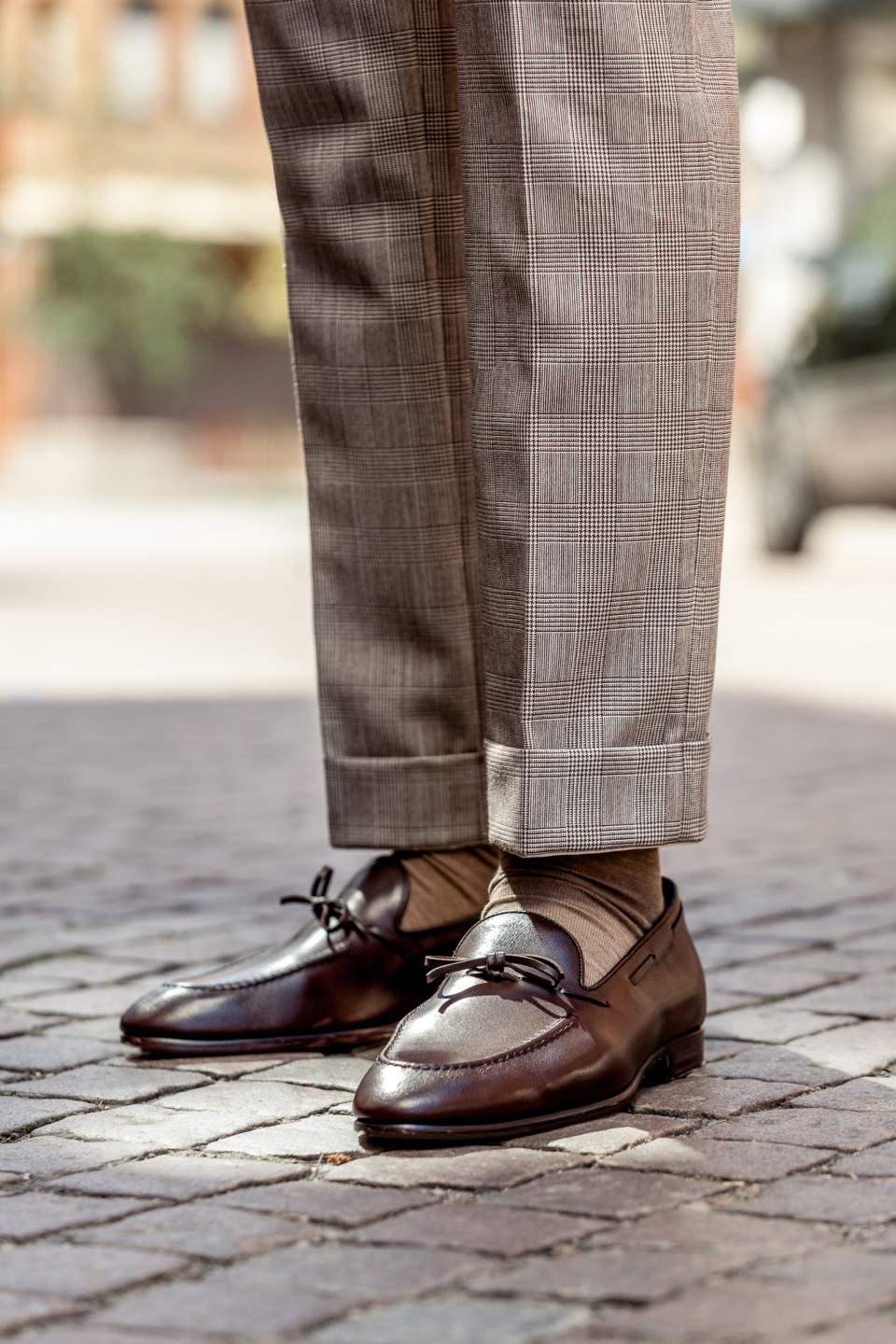 HOW TO WEAR IT
Carmina's unlined loafer collection match equally well with tailoring as with more casual outfits. Wear them with your favorite summer suit and a newly pressed linen shirt for a sharp, modern look, or match them with a pair of off-white denim and a contemporary toweling polo for a casual adventure in the countryside.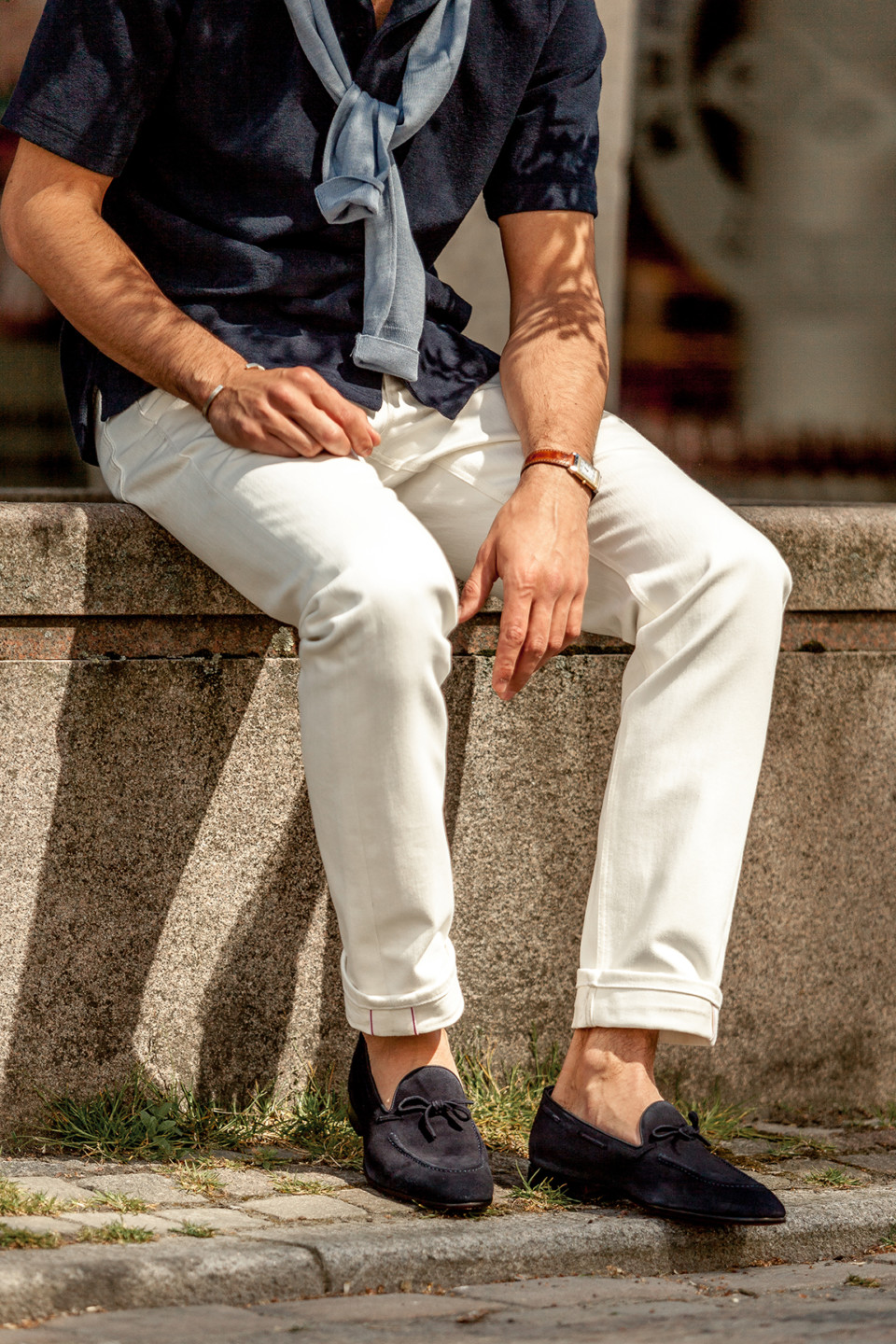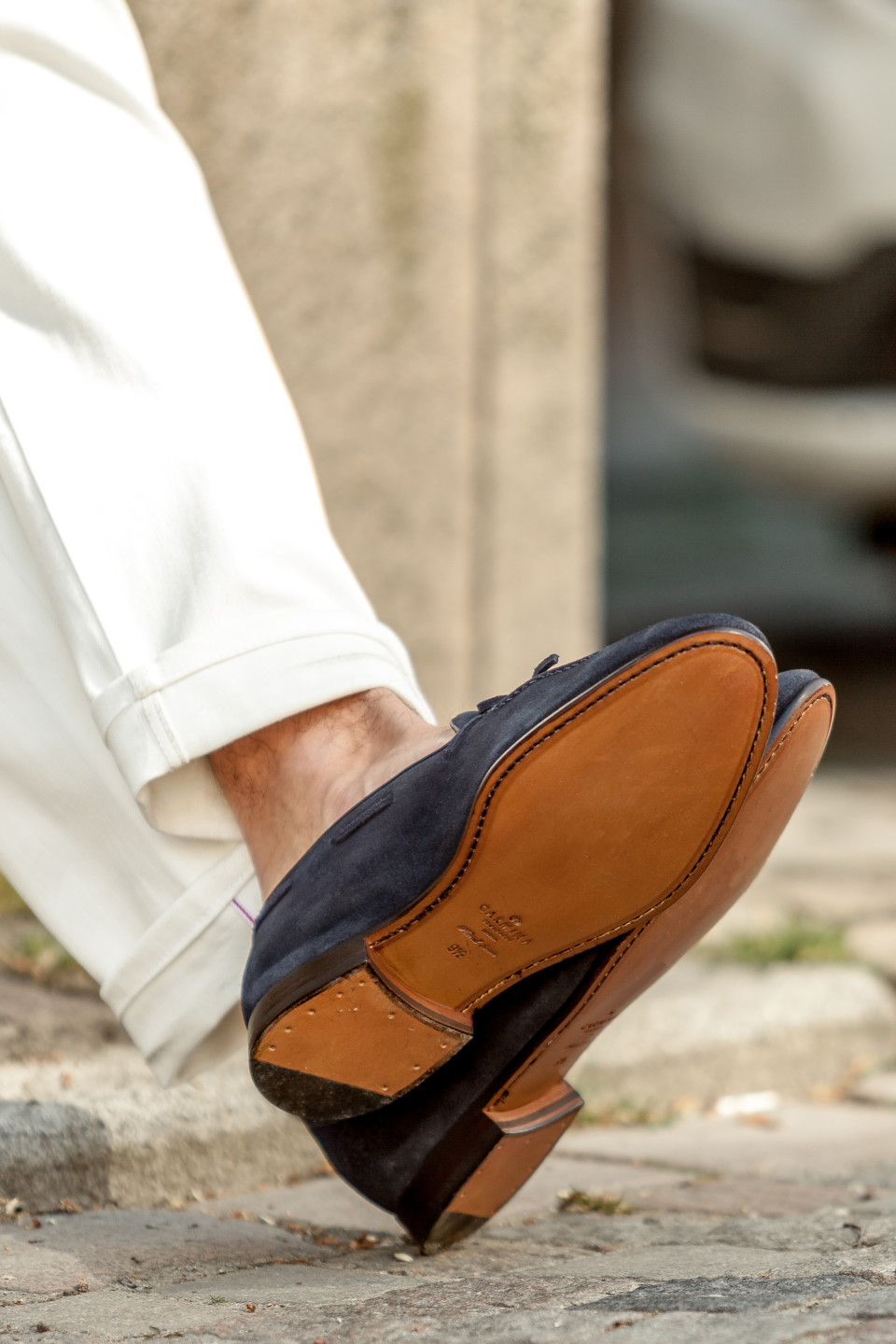 BALTZAR'S SELECTION
We have chosen two different styles for this spring/summer season, namely the classic penny loafers and the modern string loafers. The penny loafers are made with a Goodyear Welt and made of soft suede in two colors, mid brown and moss green. The string loafers are made with a Blake Rapid Welt and come in two different types of leather, suede and calf leather, where the suede is presented in a navy and moss green color and the calf leather in a black and dark brown color.