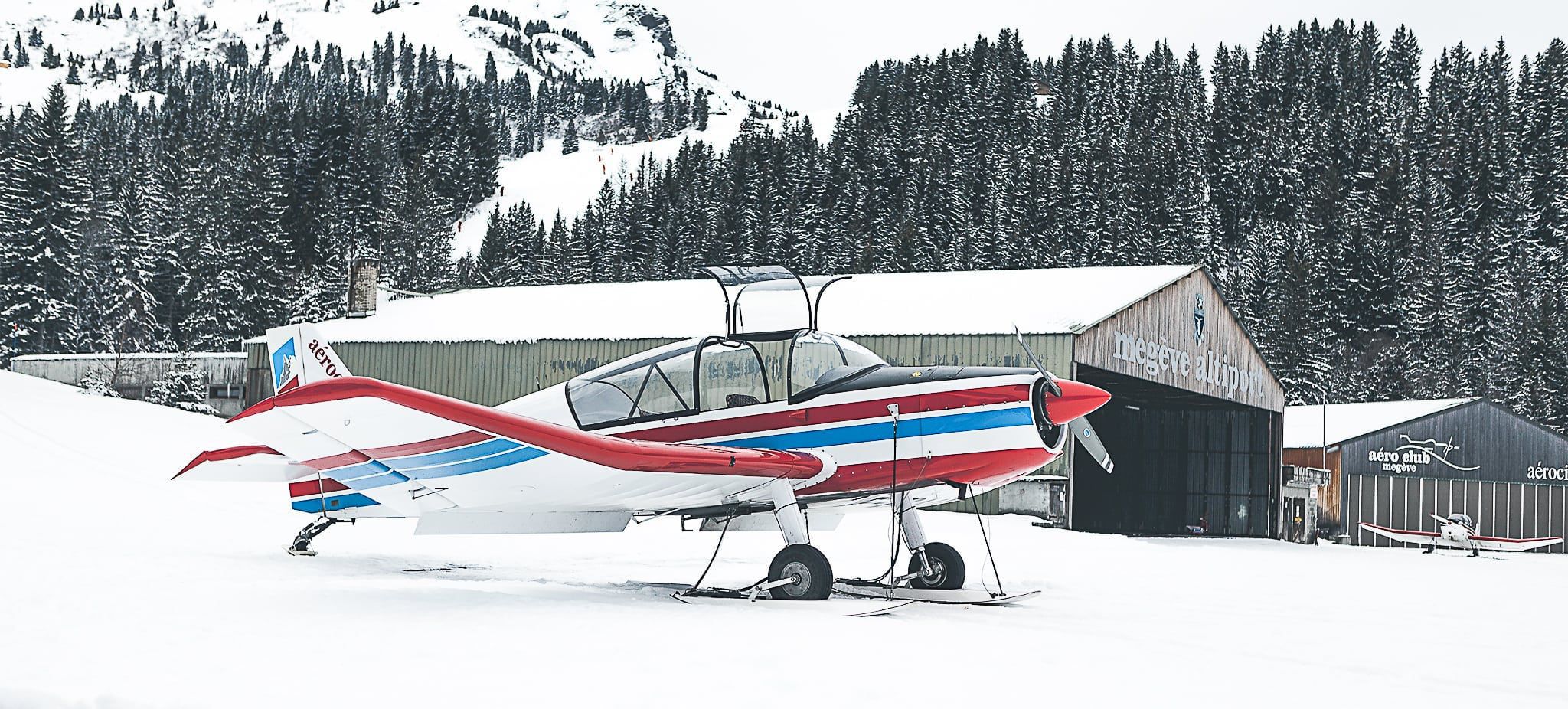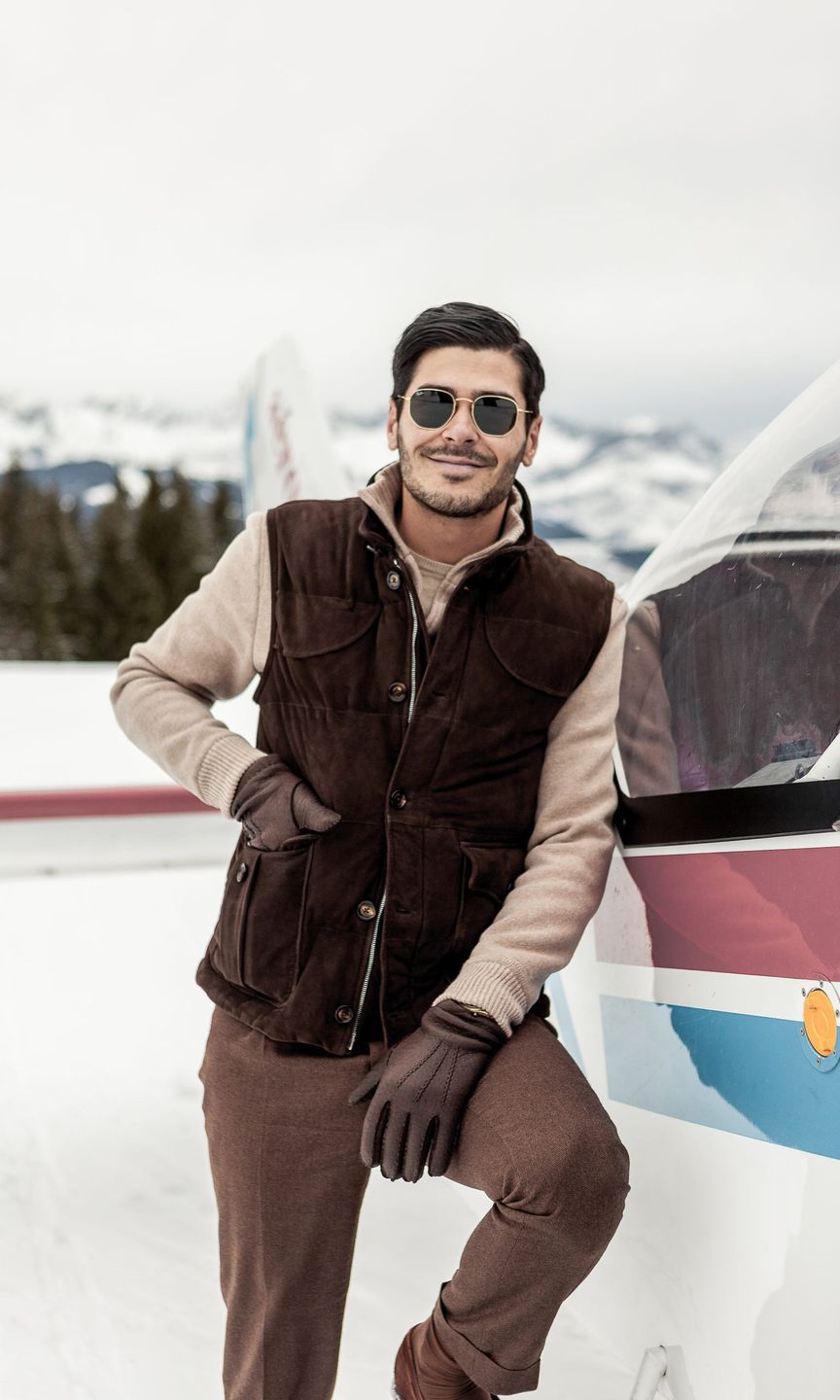 Up in the air
I had been yearning for an adventure to disrupt my busy last couple of weeks. When presented with what seemed like the perfect break to my December schedule I was not hard to convince; I boarded a flight without flinching to go and explore a winter weekend in Megève in the French Alps.
The adventure quite literally began when my feet hit the icy Swiss ground when I discovered that my suede tassel loafers weren't the most suitable choice for a snowy winter weekend.  My friends had a good laugh as I struggled like Bambi.  To compensate for my slippy understanding of shoes in the cold winter, I at least had my suede gilet from Eleventy and my cashmere lined peccary gloves from Hestra to keep me warm.
As a surprise, my friends had made the bold decision to travel the last leg from Geneva to our final destination with two small JODEL D-140 propeller planes.  Hesitant at first, being used to larger flying machines, I strapped in and was quickly blown away.  A memorable birds-eye view of the dramatic mountain landscape unfolded beneath us, with the peaks towering above the narrow glass ceiling of the cockpit.
Get the look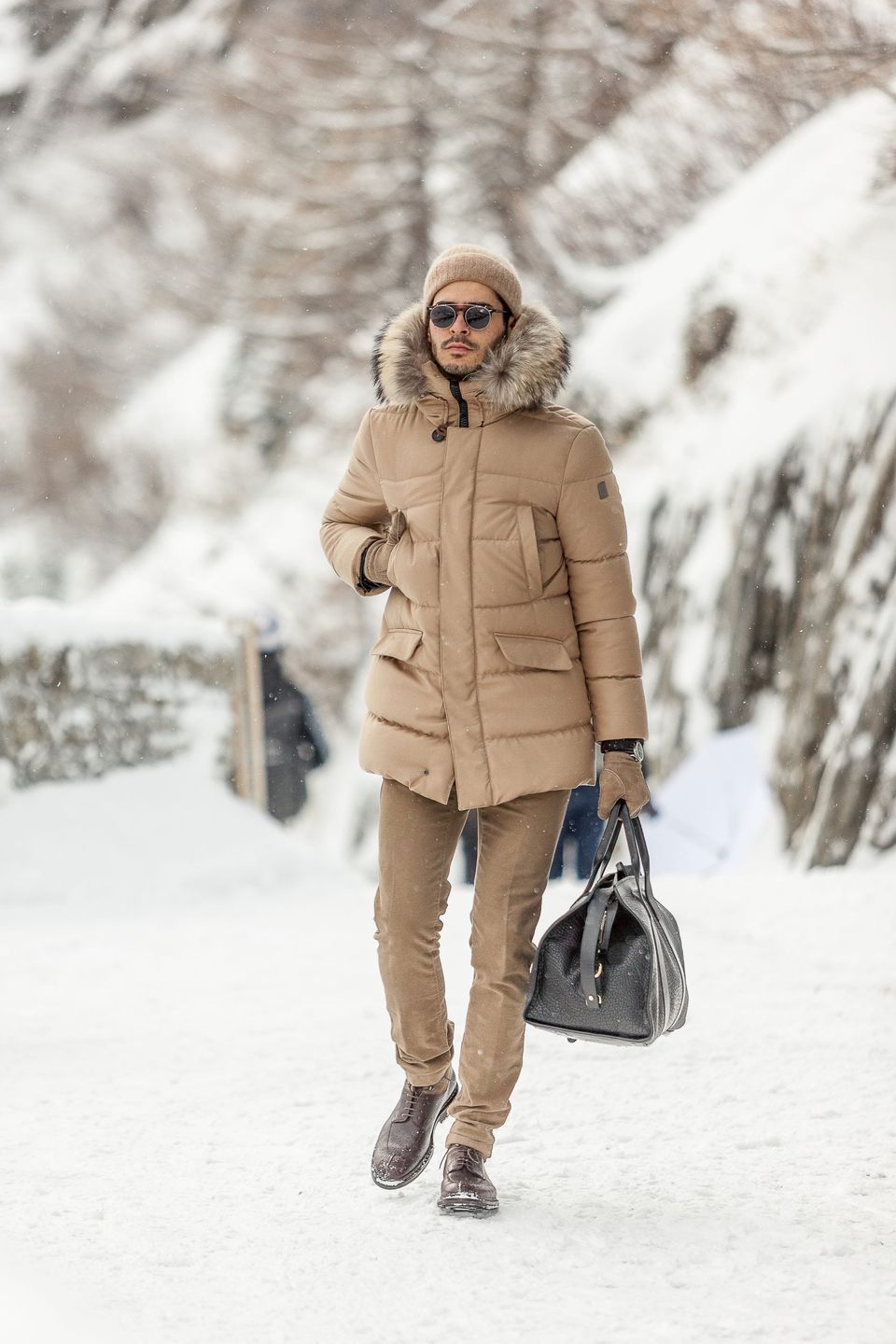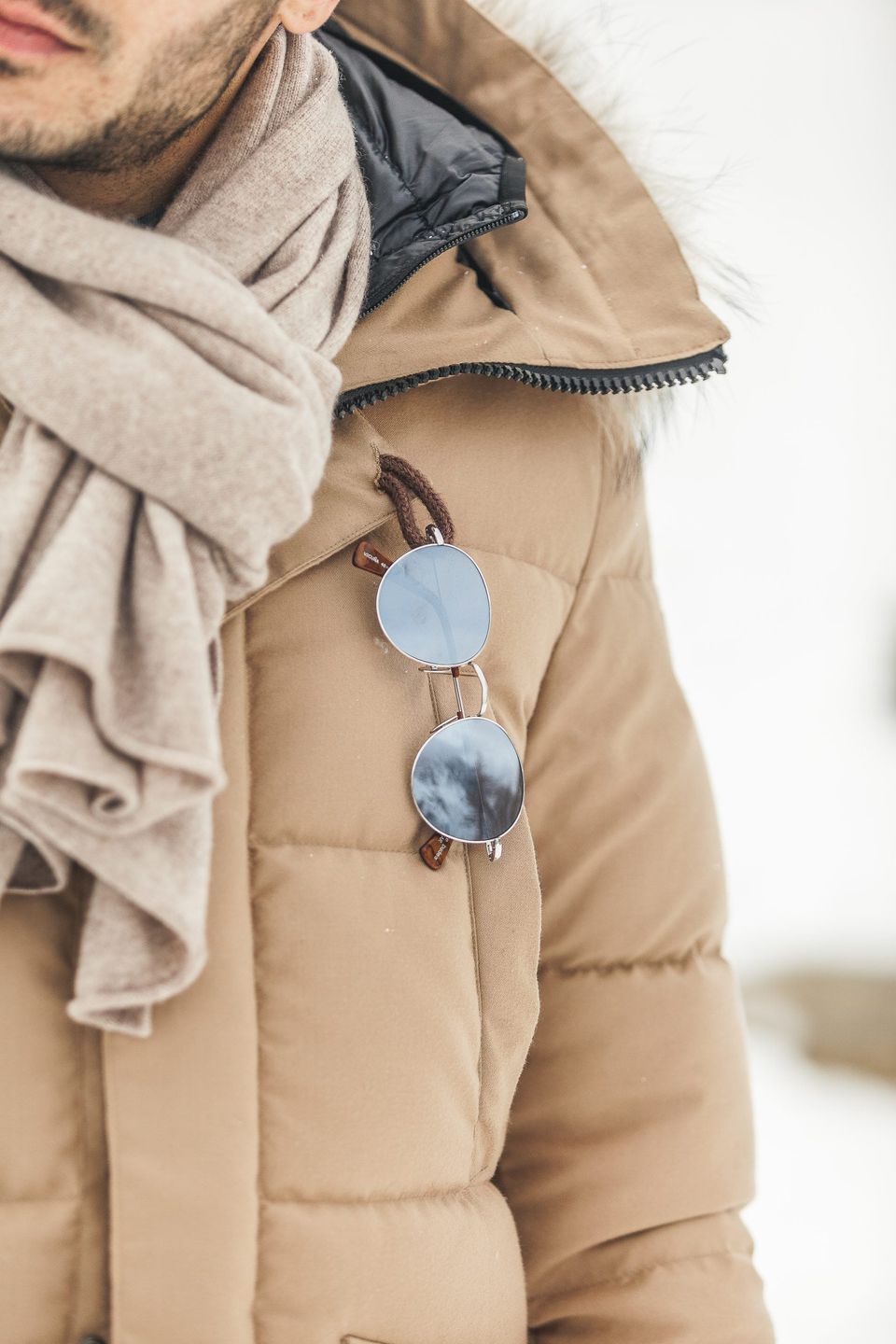 Mountain Excursion
The following day saw an early start with our eagerness to begin our mountain excursion.  We headed up to Le Panoramique Mer de Glace; rumour has it that they serve the best coffee in the region.  Finding motivation is rarely an issue for me; that day was no exception. 
With the loafer incident fresh in mind, I had swiftly arranged for a pair of Ginkgo boots from Heschung, a much more stable choice.  Together with my Montecore parka in Loro Piana storm system I felt both warm and suitably dashing making my way up the mountain.
After a tough yet fun couple of hours we finally reached the top.  The crisp pure mountain air filled our lungs as we gazed out over the spine-tingling landscape surrounding us.  We enjoyed a wonderful meal; in due course we were reminded both that few things surpass a solid interaction with nature and that a meal at high altitude always tastes better.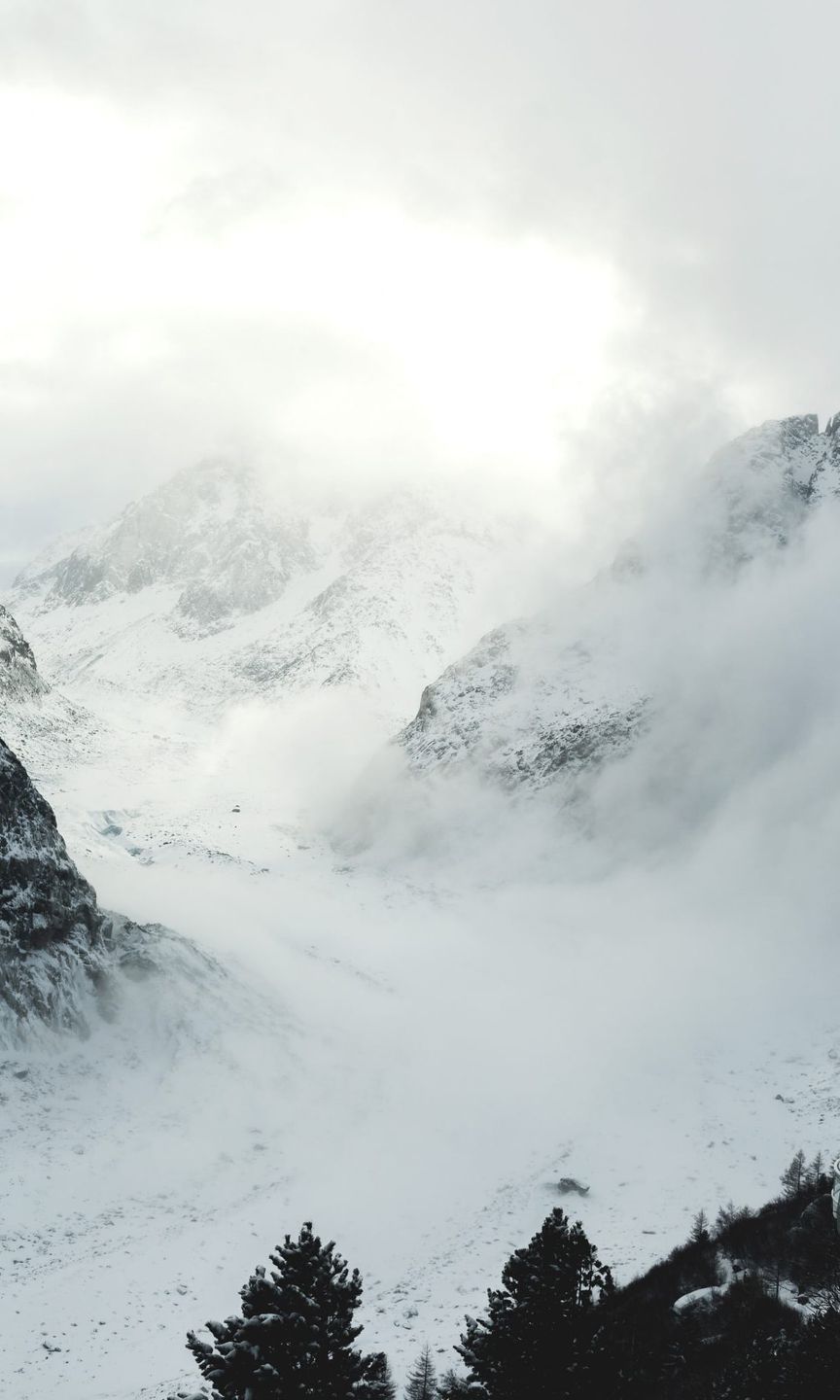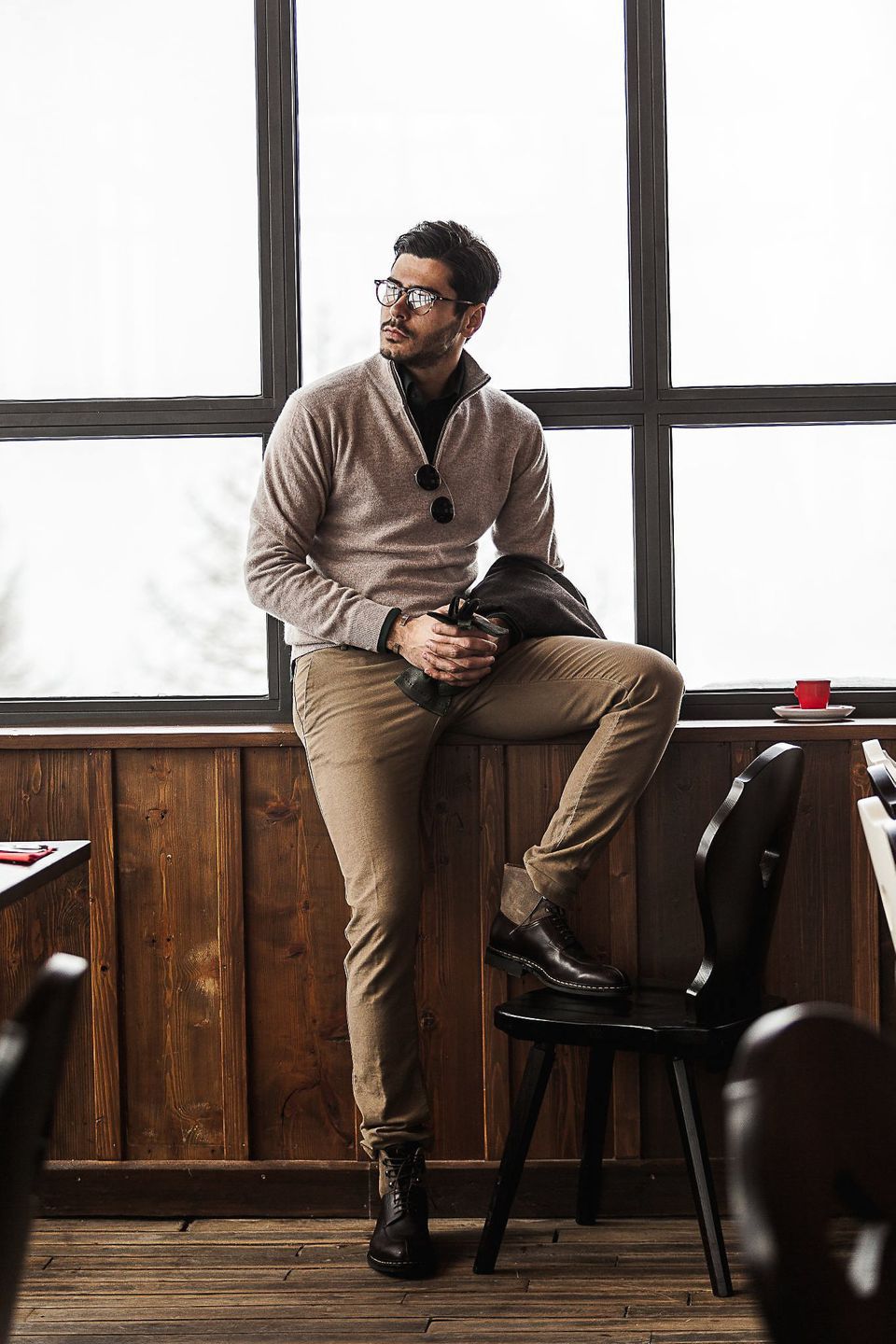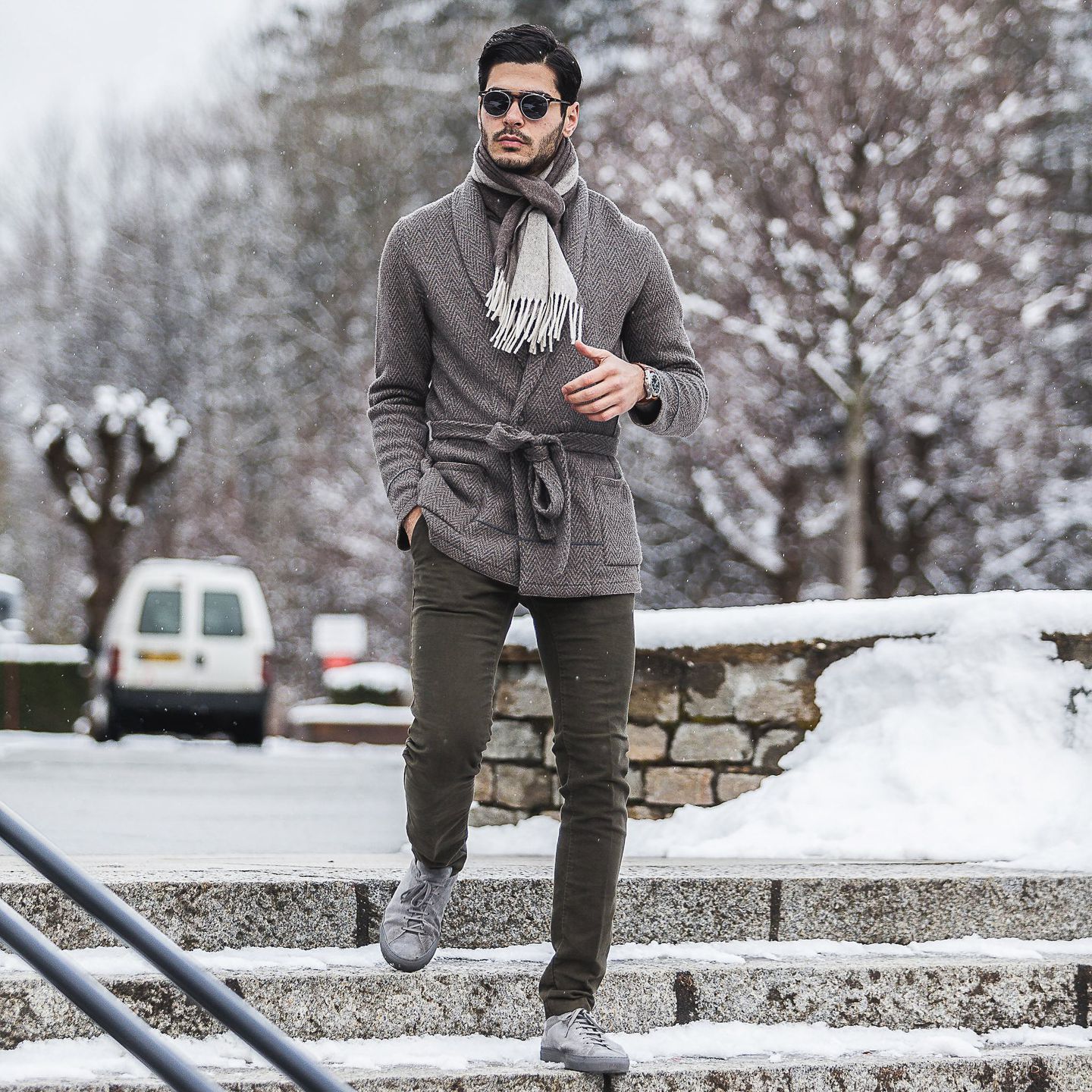 The essence of Megève
On the final day of our Megève trip we decided to take a stroll downtown to inhale the village atmosphere.  Exploiting the comparably warm weather in the morning, I wore my belted cardigan from Lardini and my suede sneakers from CQP.
As an admirer of old school cinema classics, we went to see the Grand Hotel du Mont d'Arbois, where the film Charade took place in 1963.  I wanted to stand on the terrace, reminiscing the scene in which the leading actors, Cary Grant and Audrey Hepburn, enjoyed their meet cute.  The scene captures the essence of this beautiful mountain gem, Megève.
On a terrace overlooking Mont Blanc Grant stands in front of Hepburn making polite conversation; she suddenly interrupts him "you're blocking my view".  Charmingly he replies "oh… which view would you prefer"?  Quickly and assertively she responds "the one that you're blocking"!