On an alluring day in May 1906, two gentlemen looked out over a busy Malmö street as the waggons went by, squealing of wooden wheels and clicking horseshoes. Across from them, a small shop opened its doors for the first time. Little did these gentlemen know that this was the beginning of Baltzar.
Located on the corner of Djäkne/Baltzargatan, Engelska Herr is one of the oldest and today fastest growing menswear specialist in southern Sweden and the first friend of Baltzar.
The store thrives on the desire to meet the demand of the modern gentleman's highest sartorial standards. A vision which today is carried out by our versatile team, existing of stylish Swedes, female and male, younger and older, ready to guide you towards sartorial excellence once again.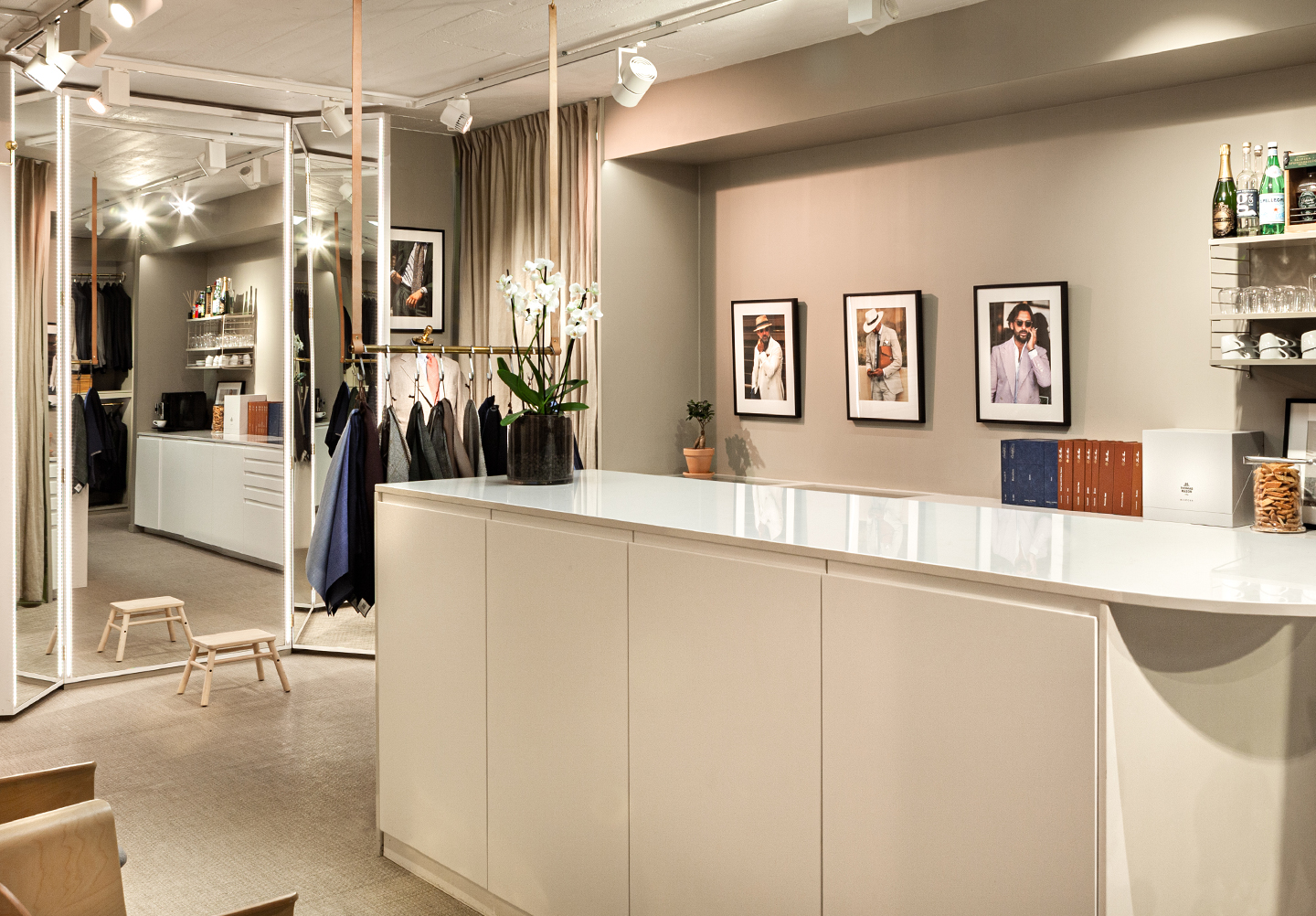 Baltzar Malmö Offers
Click n' collect
Made-to-order
Made-to-measure
Private shopping
Malmö same day delivery
Bespoke style advice
Trunk shows and member events
Private VIP sales
With brands including Tagliatore, Eduard Dressler, 100Hands, Herno, Stenströms, Sunspel, Frank Clegg, CQP, Carmina, Drake's, Mason's and Gran Sasso, to mention a few, Baltzar has a special focus on niche brands that have a key product focus.  This way we ensure that you get the best possible product and we make sure it all comes together.
Made-to-Order
Often the mind wants things that might not correlate with current trends and fashion.  Sometimes one size is more popular than others, which makes it harder to find what you want. We have an extensive range of brands where we together help you find what you need and want.  In 30 days we can make you anything, schedule a time with an MTO specialist and our team will help you with size and fabric swatches. Brands that offer this service are Oscar Jacobson, Eduard Dressler, Stenströms, Frank Clegg and Hestra
Made-to-Measure
In addition to made-to-order, we also provide made-to-measure or 'su-misura'.  With this service you become the designer of your garment.  The pattern on which the final cloth is cut is uniquely created for you and your garment.  We take your measurements and guide you through the choices of style attributes.  Book your appointment now with Max or Gabriel at max@engelskaherr.se or gabriel@engelskaherr.se.
Djäknegatan 22
211 35, Malmö
Open Hours
Monday – Friday: 10am – 6pm
Saturday: 10am -4pm
Sunday: Closed