On an alluring day in May 1906, two gentlemen looked out over a busy Malmö street as the waggons went by, squealing of wooden wheels and clicking horseshoes. Across from them, a small shop opened its doors for the first time. A store with Anglophilia inspired fashion, named Engelska Herr. Little did the gentlemen know that this was the beginning of an international menswear concept - baltzar.com
Located on the corner of Djäkne/Baltzargatan, Engelska Herr is one of the oldest and today fastest growing menswear specialist in Sweden, we are also the first friend of Baltzar.com
The store thrives on the desire to meet the demand of the modern gentleman's highest sartorial standards, need for casual elegance and comfortable smart wardrobe options. A vision which today is carried out by our versatile team, existing of stylish Swedes ready to guide you towards excellence in apparel.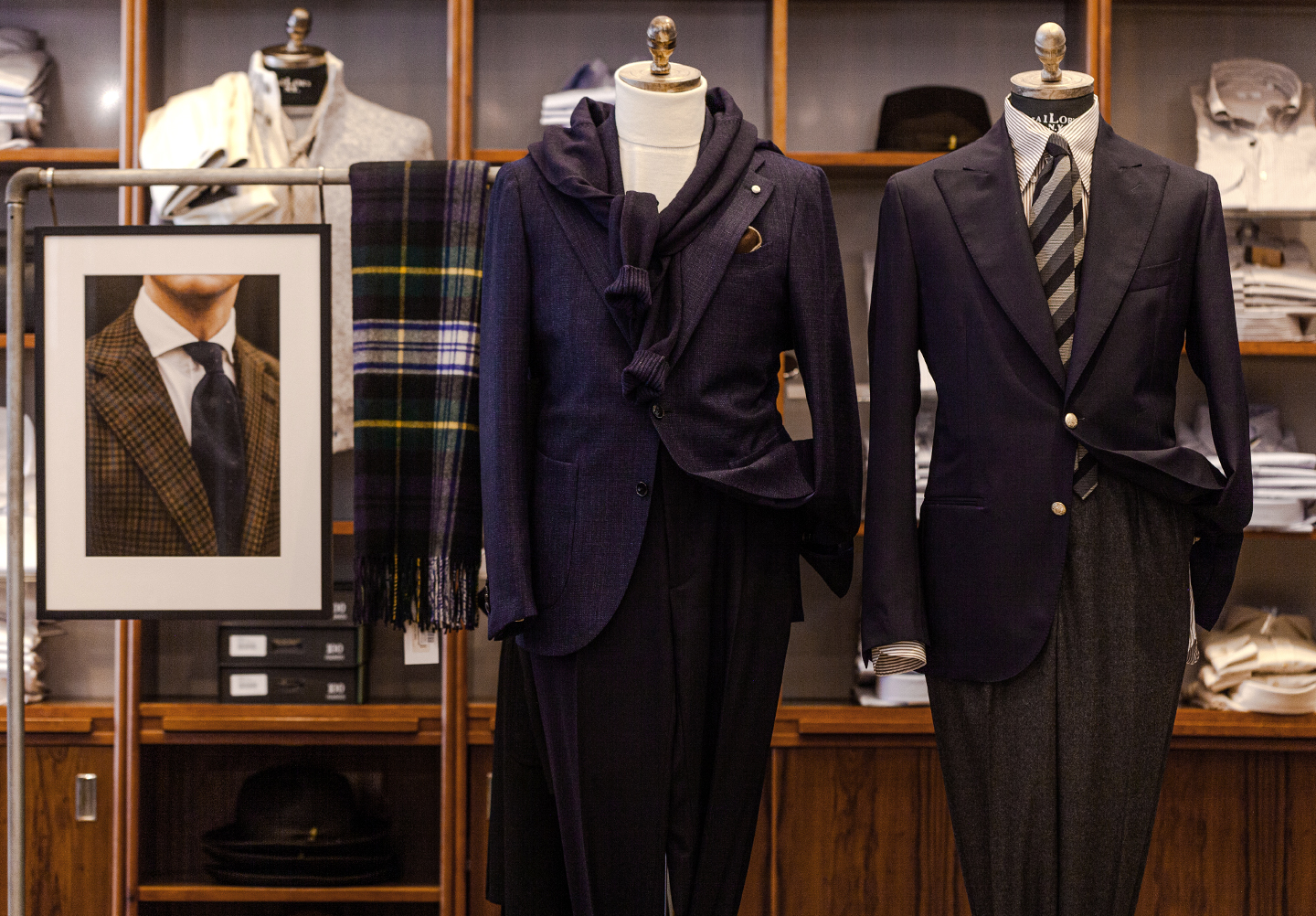 Local offering
Our brand portfolio strives to focus on essential products with high quality production. This way you get the finest finished product regardless whether it's accessories, knitwear, tailoring or casual wear. We make sure it all comes together and is well-curated so that you can find the right coordination with every new garment. Tagliatore, Mazzarelli, Lardini, Herno, Sunspel, CQP, Carmina, Drake's, Inis Meain and Gran Sasso to mention just a few, each live up to a specialist reputation aligning with the Engelska Herr buying philosophy.
Click n' collect
Made-to-order
Trunk shows and member events
Private shopping
Malmö same day delivery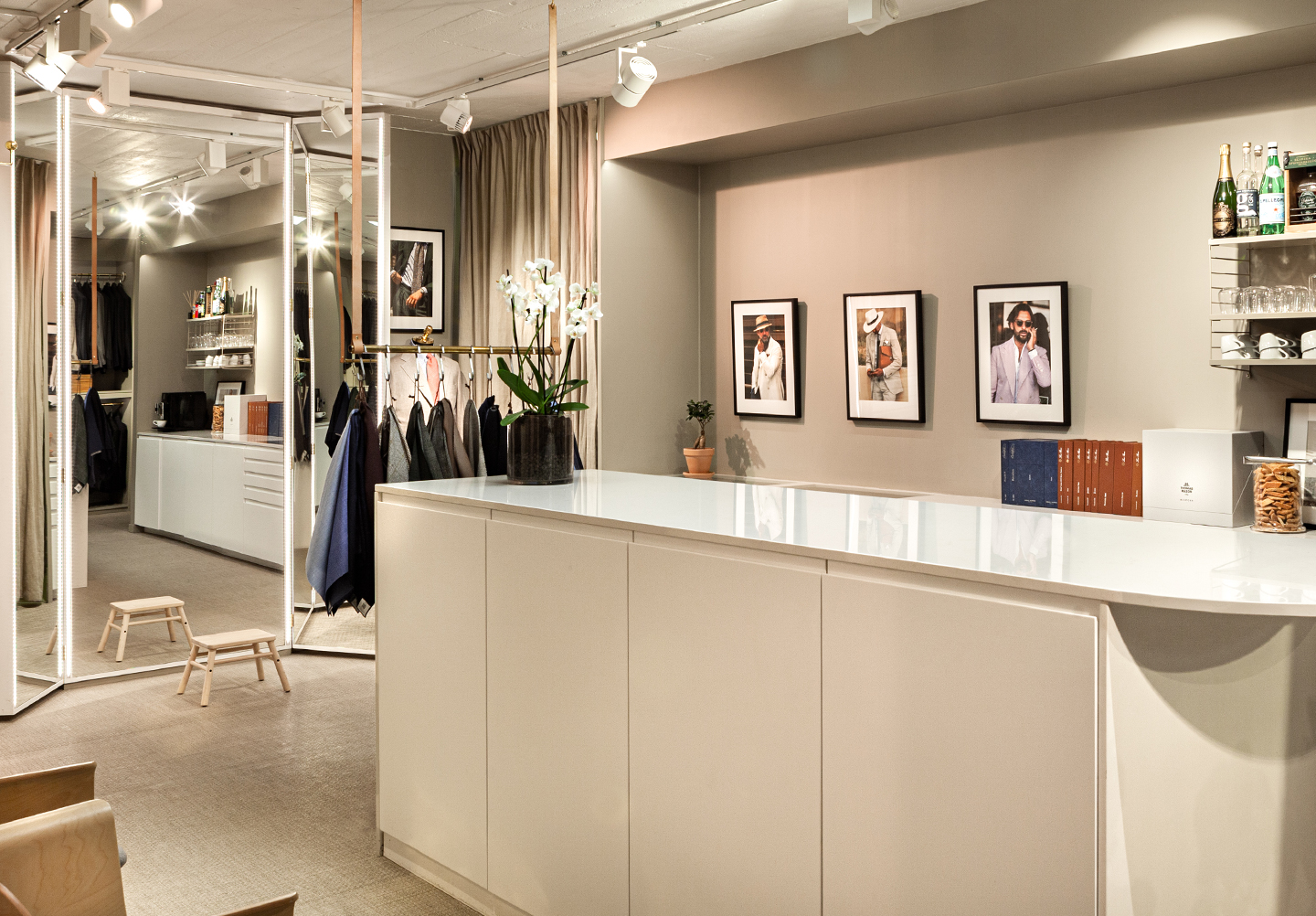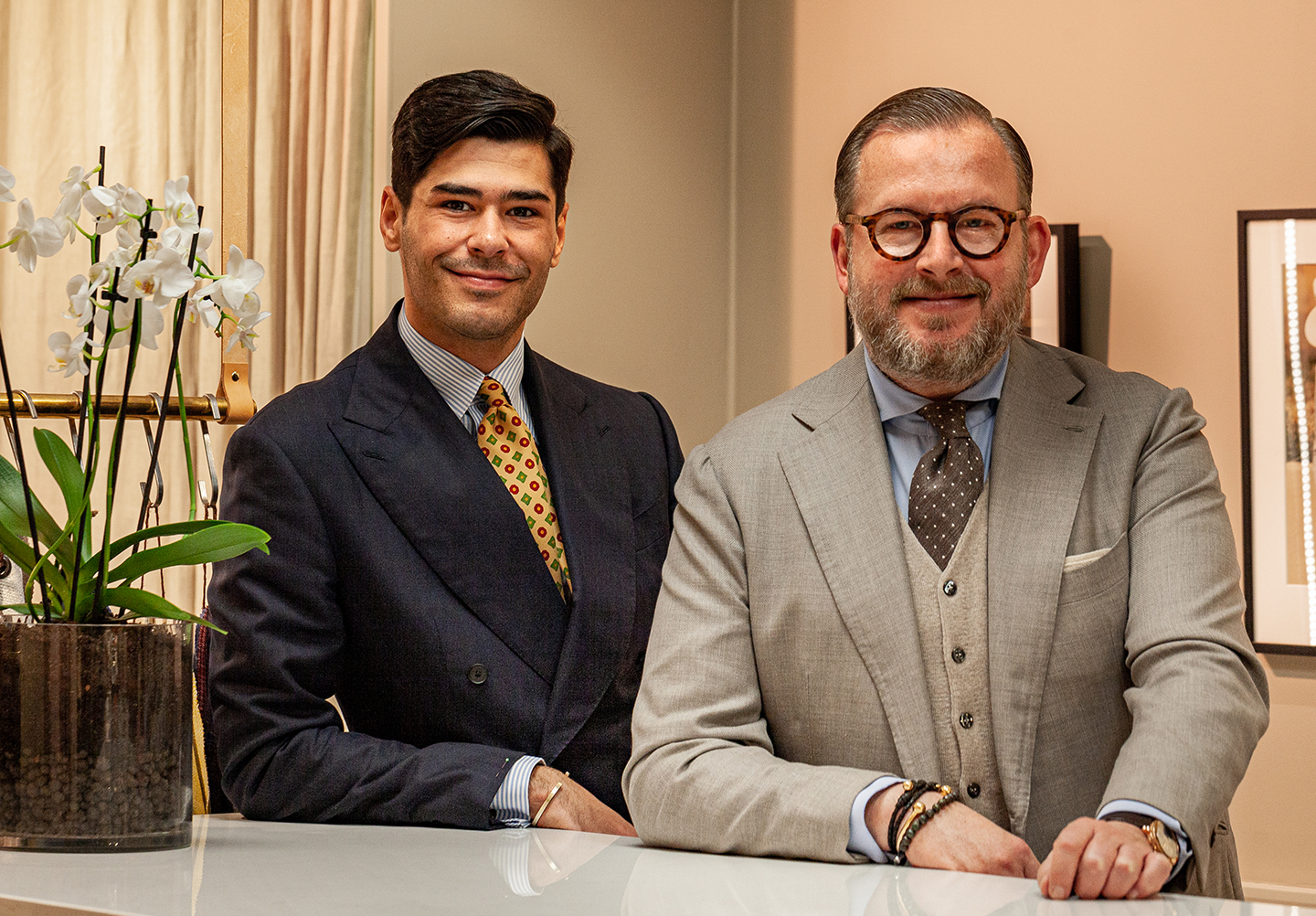 Made-to-Measure
Made-to-measure means that a garment, and it can be any clothing really, has been altered on a pattern level to a unique customer/body measurement. The  measurements are defined by trying on a master garment which sets the benchmark for what alterations are needed; the new altered measurements are then converted into a new unique pattern from which the fabric is cut and produced, individually for every customer order.  All the garments are fully canvassed and the design choices are manifold. 
Baltzar Sartorial offers a wide range of formal and casual wear; through our European fabric suppliers we offer thousands of fabrics to make sure there is a garment for every occasion. From Huddersfield, Holland & Sherry and Harris Tweed in the north to Loro Piana, Carlo Barbera, Caccioppoli in the south to mention a few. Fabrics to complete the finest of suits, to a rugged Shetland tweed and a stretch trouser or shirt. 
For more information and to book an appointment please click here.
Djäknegatan 22
211 35, Malmö
Opening Hours
Monday-Friday: 11-18
Saturday: 11-16
Sunday: Closed