Pitti Uomo 93 – Style Report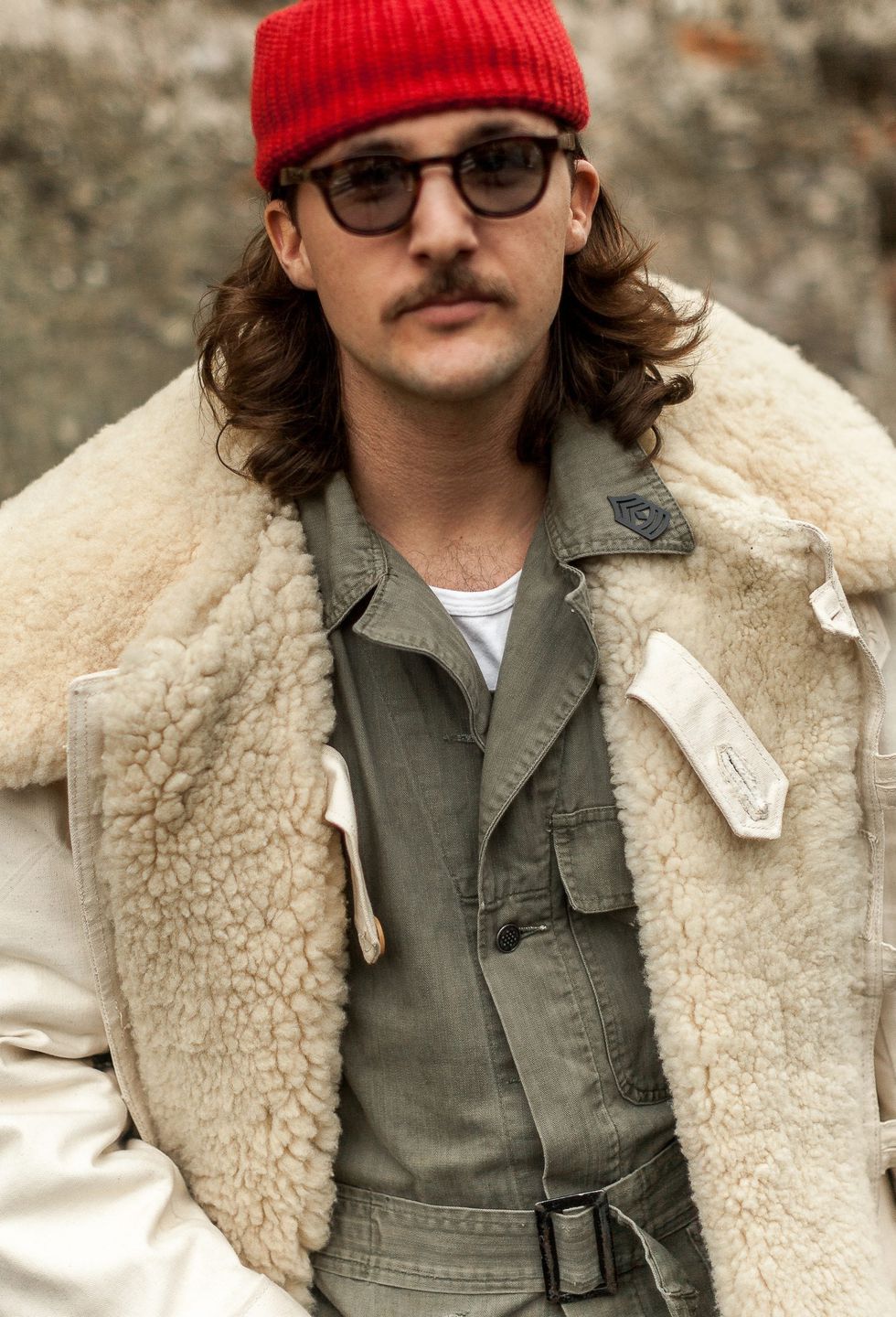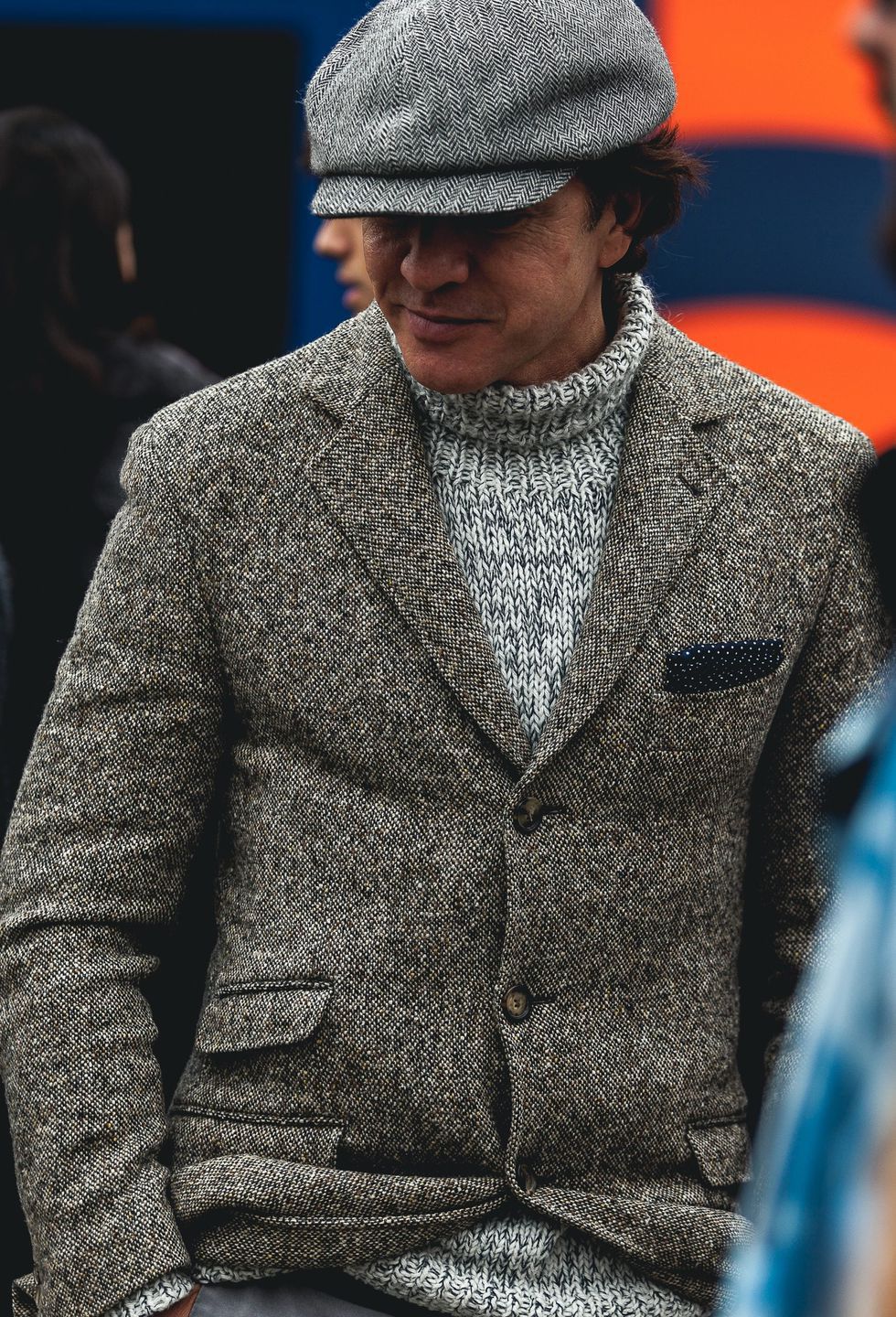 They call it Pitti
At the start of every year, the followers of men's tailoring and classic clothing assemble at the impressive Fortezza da Basso in the heart of Florence in Tuscany. The draw for them is Pitti Uomo, the men's fashion branch of the Italian exhibition specialist Pitti Immagine that also hosts shows for women's and kids fashion, food, fabrics, and fragrances just to mention a few.
Pitti Uomo finds its roots in the more traditional side of menswear with an especially important focus on tailored garments such as Ring Jacket, Tagliatore, Lardini, and Mazzarelli.  Given the rather rare opportunity to gather such an impressive crowd of buyers, merchandisers and retail chiefs from all over the world, the exhibition also incorporates casual and sportswear like CQP, Luciano Barbera, and Herno.
What has made Pitti Uomo grow considerably larger lately is however not the brands and manufacturers themselves but the entourage that writes and posts about them; Pitti Uomo has become the No. 1 meeting place for men's style influencers from all over the world.  They come to mingle in the Pitti Plaza, to take photographs and to have theirs taken. The week overflows with magazines and brands competing for the attention of eager Instagrammers as well as for the esteem of buyers and designers.  All of which also makes the week turn into quite a party.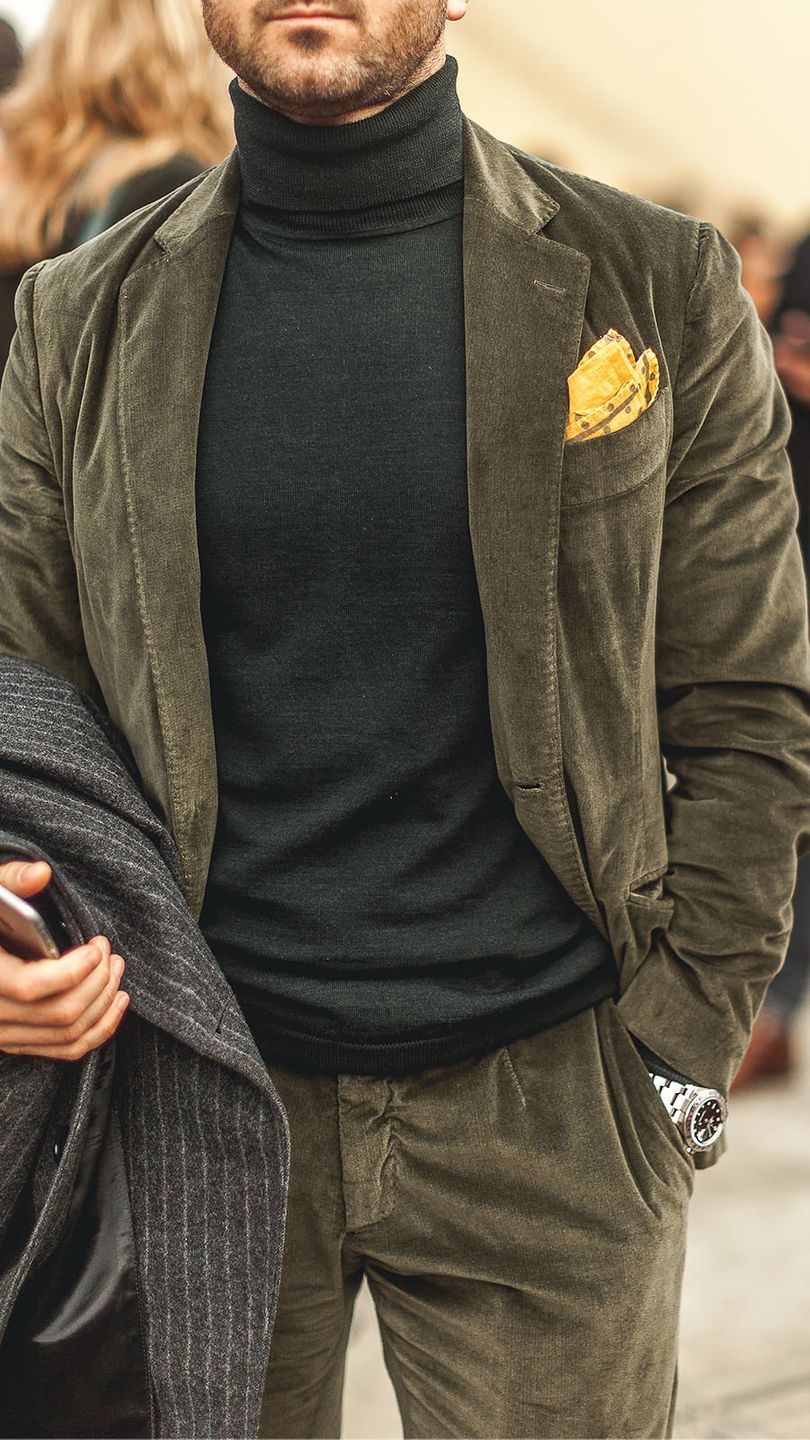 It is easy to get lost in the midst of this spectacle so it is important to have a clear agenda; a buyer has to focus on his and her business and their need for superior products.
Firstly, meetings must be planned with niche suppliers such as Mazzarelli, Albert Thurston and Maglia Francesco,  from villages no one has heard of but possessed of a heritage of craftsmanship and manufacturing expertise rarely encountered.  These may often be family enterprises with wonderful products but with little or no experience of export and global marketing.  From these suppliers, purchase orders must be created at the fair, or there is little opportunity to make a selection elsewhere.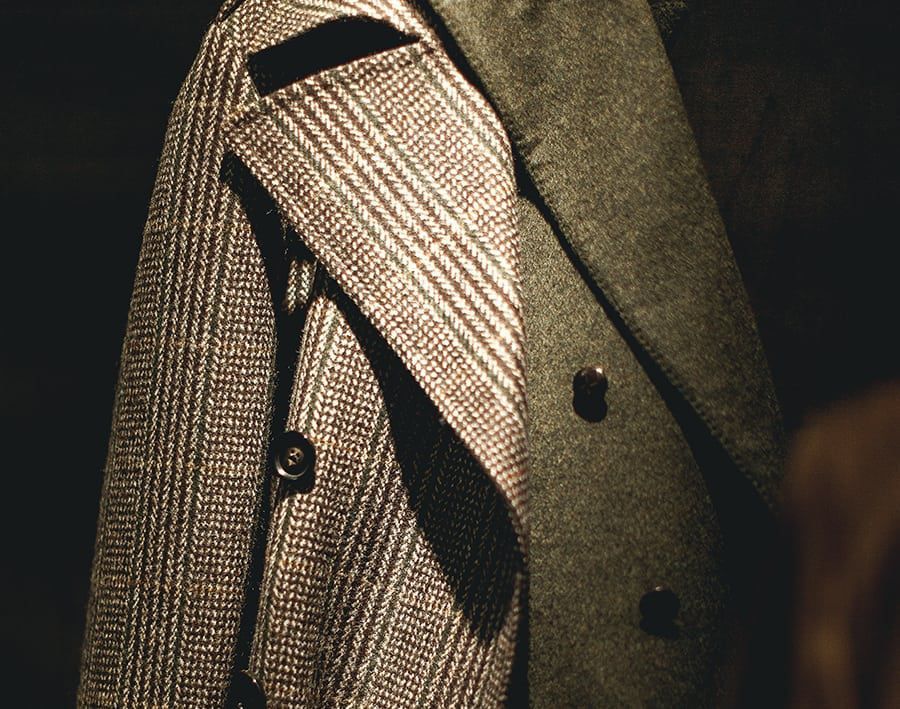 Secondly, it is important to meet with the more well known suppliers such as  Lardini, Gran Sasso, Tagliatore and PT01  on the larger more impressive stands, demonstrating beautiful presentation and often supported by a serious marketing commitment.  This provides the opportunity to understand their vision for their collection presented exactly in the way they want it to be seen. These collections are later bought in Milan but to view them a few weeks in advance enables the buyer to reflect, compare and absorb the context of the collection in much greater detail.
Thirdly, is the opportunity to hang out in an environment of people who together possess an enormous amount of 'knowhow' around the industry, its customers and the latest news within the sector.  Walking around in Florence and circulating at the Fortezza Da Basso people-watching and cross-referencing trends on the stands, present a unique insight of the direction men's fashion is taking for future seasons. A tool for trend forecast that rarely is wrong.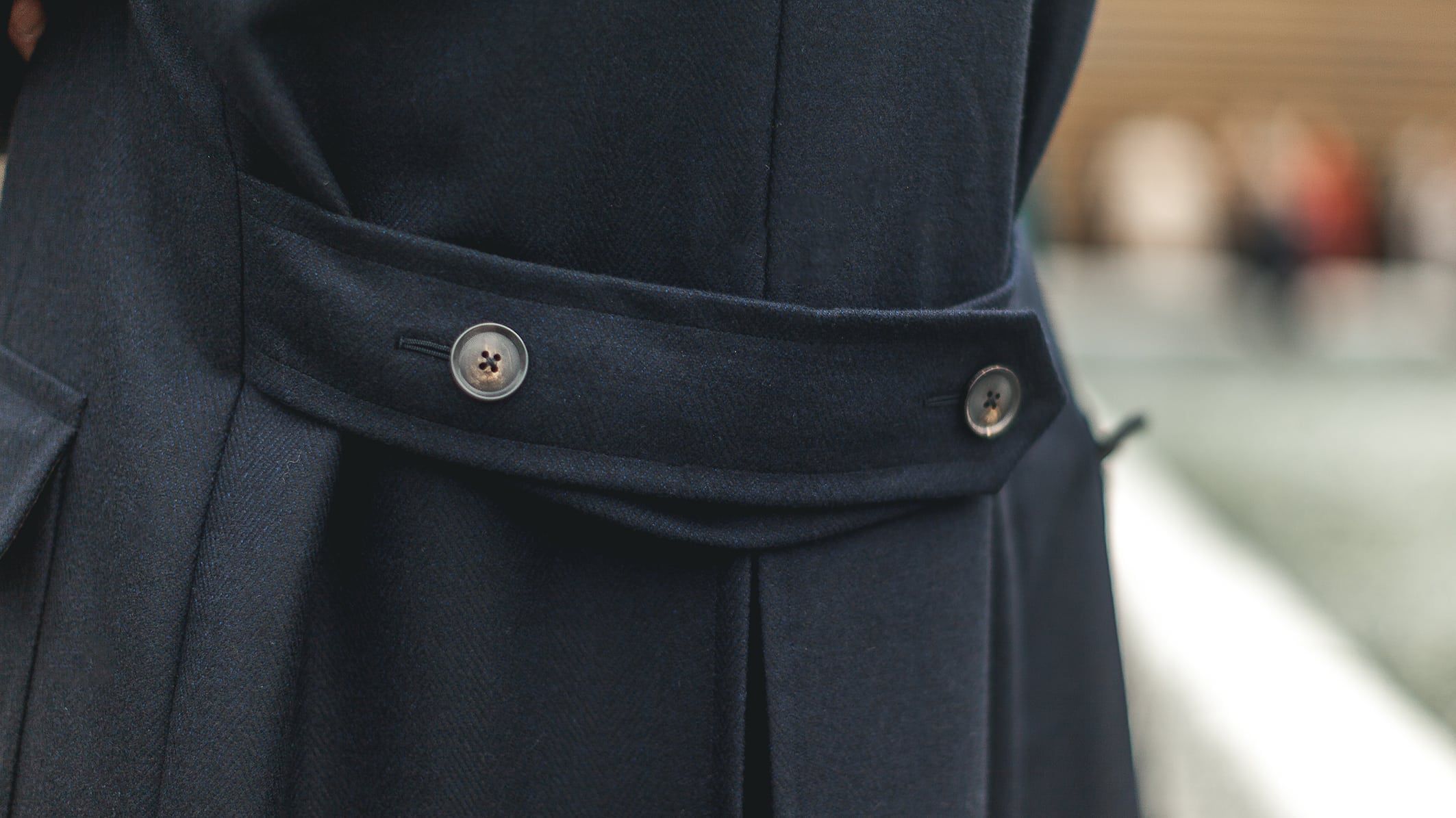 We have gathered together some of those key trends which we witnessed and have highlighted those that we believe in ourselves.
When humphrey Bogart met Kool & the Gang
The first impression that hits you when walking through the great gates of the gigantic old fortress is that the era of peacocks has, at least for the moment, pivoted into something more subtle. This year we were blessed with a warmer winter weather then usually, which made people skip that extra layer and accessory, which often is what makes them look ridiculous anyway.
The color palette is again mellow and earthy but with slightly more sting and richness, making you think of that 70's show some style influences also seem to be finding their inspiration from just that era.  The place was overflowing with different types of sheepskin shearling furs, roll-necks of all kinds of colours, such as mustard yellow, and shades of green and brown.  Lapels that are wider and with a slightly lower gorge and shirt collars as voluptuous as the accumulated hair volume of Jackson Five.
The silhouette though is more 40s, the waistline is higher and the fit, in general, is trying not to be slim.  Fabric and its drape are looming on coats and trousers, often portrayed by deep pleats, generous raglan shoulders and by the re-introduction of belts to accentuate the waistline which otherwise could have been lost with these 'new' generous fits.  We mentioned already last year that heavier fabrics and the British inspired Shetland tweed are making a comeback.  This time it is the year of corduroy, in jackets, suits, waistcoats, trousers, coats and even more casual outwear such as safari inspired jackets. Lardini won't disappoint you this autumn.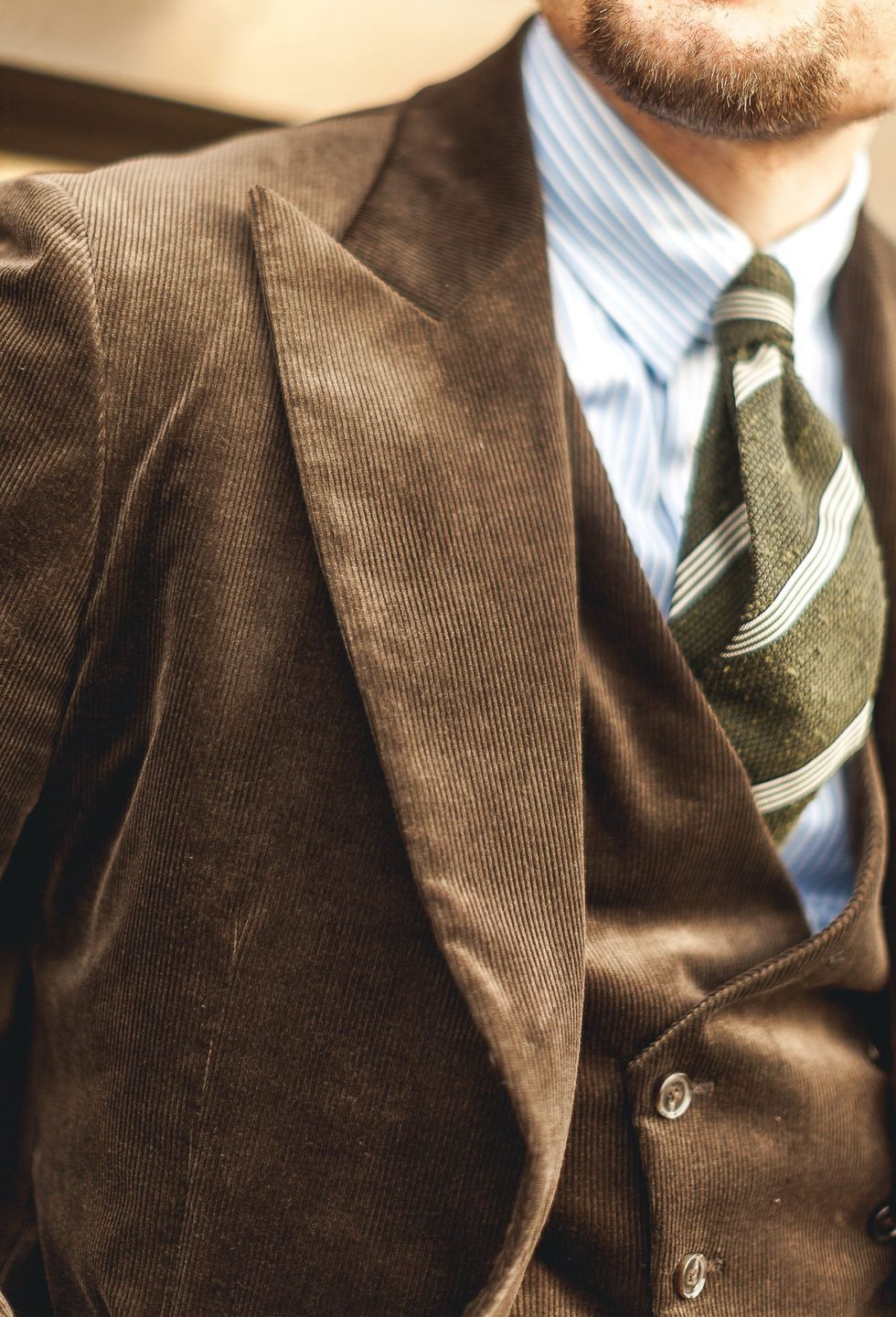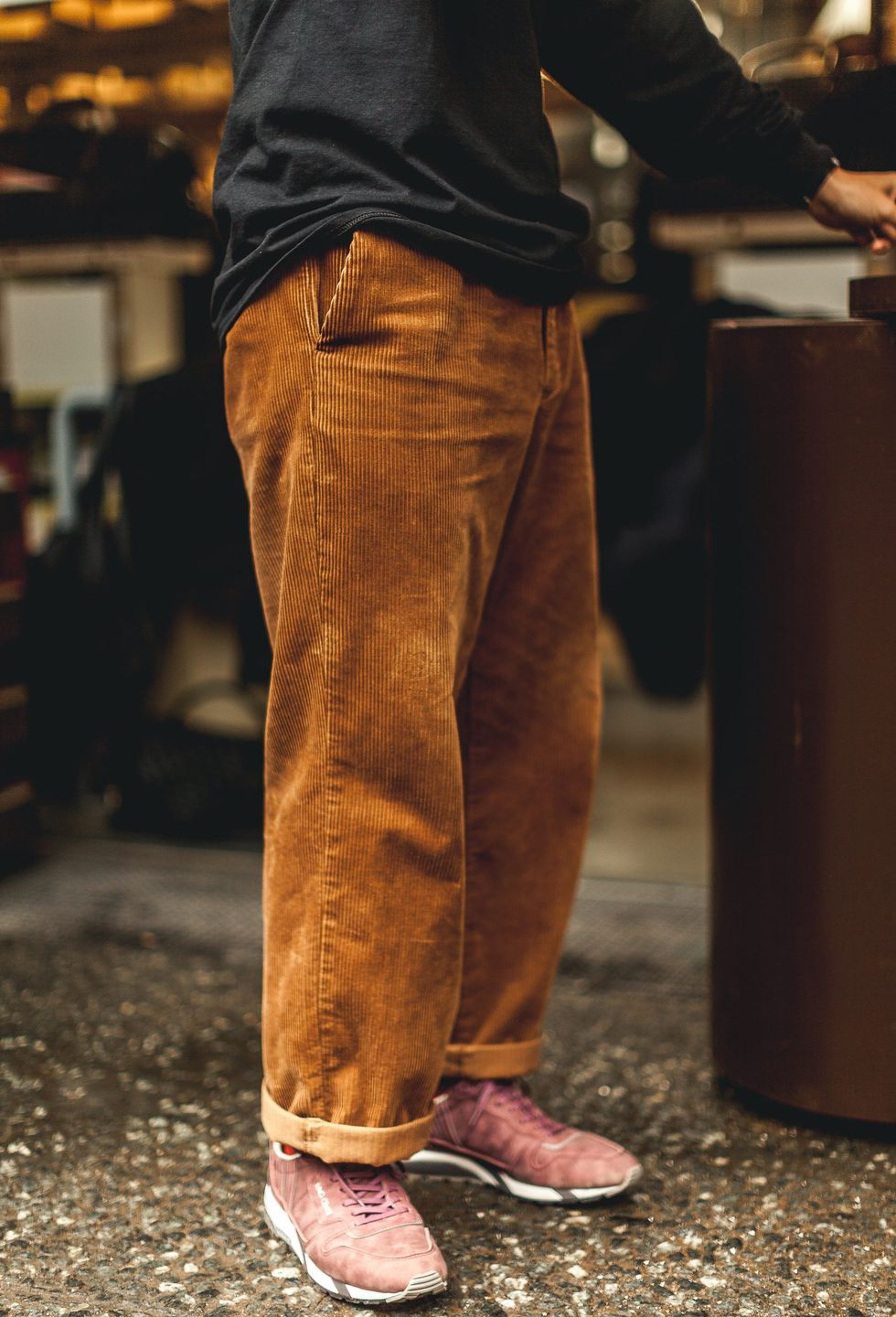 We often talk about how often men's fashion is exciting and how fine tailoring never goes out of style.  This remains an absolute truth, and it is satisfying to see that the industry is exploiting current trends to reflect timeless aesthetics rather than the other way around.  It is a look that resonates with today's focus on sustainability and slower fashion, with durable fabrics and materials that will last, made up in a fit that is forgiving to many shapes and with a design that has been around for decades
Well done the world of menswear!  We look forward to our next visit to Florence in June and to the arrival of autumn-winter 2018 deliveries in store in July.