Baltzar has a real soft spot when it comes to specialists within its field.  When connecting that specialist vibe with a heritage of iconic designs and patented innovations – well, then you really strike a nerve.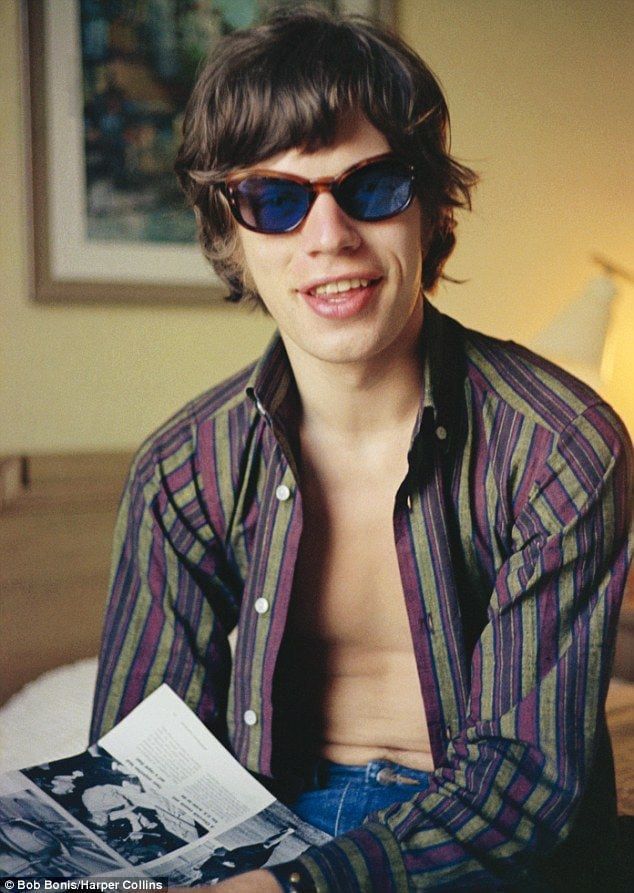 For this new launch twenty years later Kirk has not only re-visited the timeless shapes and forms of the ever-so-influential 60's design, but the production reestablished its roots and moved back home to England.
The Kirk story
Kirk Originals tick all the boxes of a specialist heritage brand and dates back to 1919 in London when all the frames were made in the city.  Produced with a forward thinking and innovative approach, several key contributions to what we perceive as the standard for glasses today were created and patented by Kirk Opticals, who has, therefore later, become the undisputed Original.
Kirk Opticals quickly became one of the hottest frames for the pop-cultural elite during the rocking 50s and 60s.  Whether it was art, music, film or dancing, Kirk graced the noses and framed the mischievous and smiling eyes of the stars.
In the early nineties after a period of difficulty for the business, a wooden box was found with these very frames which had previously made such an impact.  It didn't take long before the revival of the 50s and 60s look was initiated and Kirk Opticals became Kirk Originals.  The frames quickly again became a popular feature in the artistic and cultural circles of the British music scene and Hollywood film-makers.
Gordon Ritchie
Scottish menswear icon, Gordon Ritchie, has been working with the launch of Kirk Originals Made in England. Aside from a long track record of advocacy for 'made in England' and vast experience within men's fashion, he has an excellent sense of personal style.  Baltzar took a walk with Gordon down Black Friars Lane and through his mysterious yet warm Scottish grin we tried to gain an understanding of some of the more intangible values of the Kirk Originals brand.
How did you get involved with Kirk Originals? 
Last year I spent a few months as a consultant working with the owner of another eyewear brand. He was in his seventies and had been an optician and frame maker all his working life. He was a huge fount of knowledge when it came to the design, fitting and development of frame shapes and sunglasses. He had been film director Stanley Kubrick's optician. I remembered being astounded how much I learned in the first afternoon I spent with him.
Not long after that, I was at an event at Drake's store in Clifford Street in London when one of the guys there  suggested I speak to Mark Brown at Kirk Originals about some consultancy work. I remembered Kirk Originals  and  I called him the next day. A few meetings and introductions to the owners of the company later, they brought me on board as Managing Director.
How important would you say the signature 'made in the UK' is?
I think 'made in the UK' and 'made in England' have come sharply back into focus in the last few years and certainly, the feeling internationally is that if you promote yourself as a British brand then you should be making every effort to make as much as you can in the UK.  When I was working at Crombie, I was responsible for changing the whole sourcing policy within the company.  I instigated the first Crombie coats to be made in the UK in a long, long time and over the course of the period I was there, in fact, I  brought all the production back to Europe.  It just makes sense to me that as a brand you should always aim to be as authentic and genuine as possible, and as much as possible support those around you.
"From the jazz-obsessed, beret-wearing Soho Mods in the late 50s, through to working-class actors like Michael Caine and Terence Stamp making Mayfair their own in the 60s… Everything came together with new energy"
What defines 'Made in the UK' for you?
Well for me it comes with a sense of history, longevity, and invention but it's not just all in the making of things.  It's the aesthetic and looks that comes steeped in the culture of London; the way people have taken classic pieces of men's clothing and accessories and made them their own.  From the jazz-obsessed, beret-wearing Soho Mods in the late 50s, through to working-class actors like Michael Caine and Terence Stamp making Mayfair their own in the 60s, to Chelsea punks in  the 70s, and the beginnings of club culture in the 80s, to the hedonistic 90s when everything  came together with a new energy.
Around the time Kirk Originals did their first collection, every  week there were new styles  on the streets and in the clubs with new  hybrid  brands that mixed tailoring  and sportswear, sowing  the seeds of streetwear and at the same time introducing customers to classic tailoring and good shoes.  The city was alive and drew the people,  the bands and the musicians that began to  make  London vibrant  again, many of course wearing Kirk Originals. All through these times, certain elements have maintained their cachet: Savile Row bespoke suits, Northampton shoes, Jermyn Street shirts, and handmade eyewear, and that London look, now  with the swell of well-dressed young  men around the city today, continues to endure.
What are we still seeing today that reflects the Kirk heritage?
The Kirks started the company before becoming the Kirk Optical company.  They started making eyewear in Gray's Inn Road in 1919 which is really not far from where we are now in London in Blackfriars near St Paul's Cathedral.  I like to think we are maintaining a natural lineage of the brand timeline by very much being a London brand, staying very close to the source, the roots of the legacy of the brand and being the continuation of that London story.  Also by  having  our new collection of sunglasses handmade in England, we hark back to a time when a sewing machine was converted into a cutter to begin making eyewear.
What was and still is the biggest difference between Kirk Opticals and Kirk Originals?
As the name suggests the Kirk Optical Company made eyewear predominately for opticians and the optical market for sight correction.  It was in the early 90's that a younger generation of Kirk's discovered a trunk full of frames that dated back to the 50's and 60's and initially sold the vintage frames through clothing  stores in London.  As stock began to run low they realized they were going to have to make new versions and taking the original shapes decided to update them in new materials and add a modern edge.  Kirk Originals were always  much more about style, but with the substance of a true tradition of frame making.
" We want to present a point of view.  We want to be true to our own taste, influences, and inspirations.  "
What makes KO stand out against other timeless eyewear brands? 
Kirk Originals were the first brand to look back to the 50's and 60's for inspiration in frame shapes and update them to keep them contemporary.  This is still our ethos today but within that, there is still room in terms of frame color and lenses to be quite adventurous and push the boundaries a bit.  We don't follow other brands and we don't try to produce styles to cover all the bases.  We want to present a point of view.  We want to be true to our own taste, influences, and inspirations.
Today we often talk about brands having a sound; could you describe the Kirk Originals sound?
The Kirk Originals London soundtrack captures the atmosphere of summer in the city, looking good in sunglasses as the sun shines on city streets.  From Chelsea to Brixton and back across Waterloo Bridge to Strand the boys keep swinging, getting what they want, falling in love with love, with London, with life.  It's actually funny you should ask.  We have put together a playlist which to us captures all that: The soundtrack features The Rolling Stones, Oasis and The Smiths with Mick Jagger, Noel Gallagher, Liam Gallagher, Paul Weller and Morrisey; all men who have worn Kirk Originals.
And what would be the scent?
Fragrance – Floris No.89
Named after the number of their store on Jermyn Street.  It was worn by Ian Fleming creator of James Bond and for me e vokes the stylish  London spirit of creativity.
In the new Made in England collection, you will find pale blue lenses which relate to 60's London but also to the  early 90's  when sky blue  was a cool color in men's style.  It  was also very important to have color in the collection as that is something that is  associated with Kirk Originals.  Kirk Originals have always appealed to strong characters, and have never been afraid to have a sense of humour.  Not take things too seriously.  I think we have captured this through the bold, but very wearable sunglasses we have created which are tactile; some have pale lenses that can be worn at night, you can  play around with them a little,  not take things too  seriously.  They look great with a mock  sneer, or  a genuine  smile.