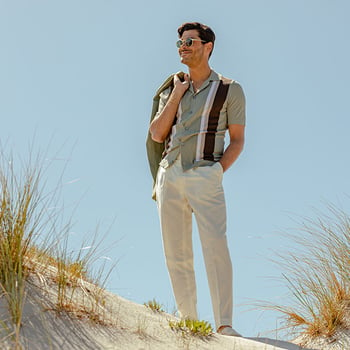 Summer Shop
Welcome to the Summer Shop at Baltzar!
Here you'll find everything you need for your summer activities. Everything from tailored suits and blazers for weddings or dinner parties, to colourful swimwear and matching polo shirts for the summer vacations.
If you have any questions regarding size or other inquiries please do not hesitate to contact us.