Monks
Monks can be divided into two categories; Single and Double Monks. Whether the shoe is categorised as a single or double depends on the number of straps used to buckle the shoe. The modern monk model takes its inspiration from a specific type of shoe that monks used to wear during the Middle Ages, over 700 years ago.
The monks can best be described as a semi-formal shoe. It works equally good with jeans and an unconstructed jacket for a smart casual look as to dress down a suit for a less formal look.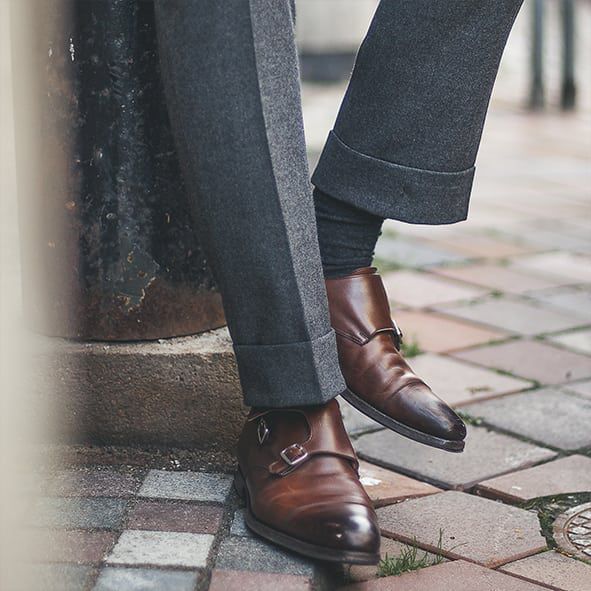 The formal shoe is the shared embodiment of quality and craftsmanship. These types of shoes are literally pieces of art, taking several hours to produce wherein several stages are made by hand. With proper shoe care, a pair of monks can last a lifetime.