Footwear
It's often been said that you can tell a man by his shoes.  A scuffed shoe denoted a chap of chaotic domestic habits, probably best avoided.  A well-worn but highly polished brogue, on the other hand, suggested a man both professional and practical, able to take care of the things he loved.  Whether still true or not, footwear contributes a key element to every outfit, regardless if you play it casual with jeans and sneakers or dress up in a suit and oxfords, or indeed mix up the two!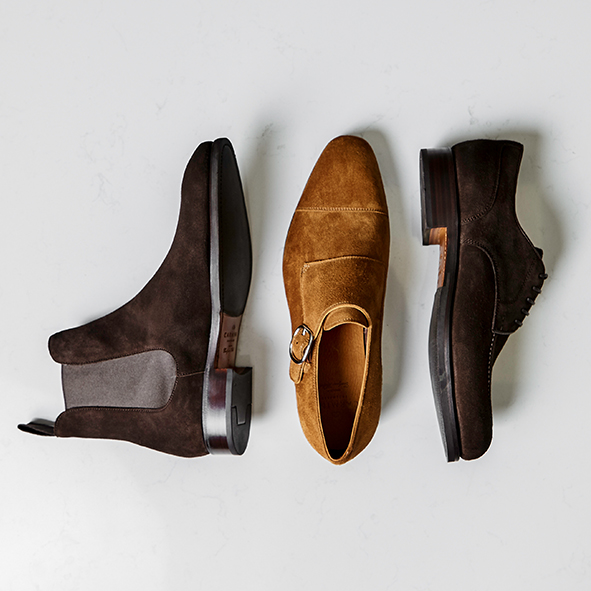 Selection of shoes
At Baltzar we offer a selection of shoes to cover all your needs, and to help you feel suitably turned out no matter the occasion.  For the dressed up moments we have
Carmina
and
Sanders
, two renowned manufactures of handmade shoes. 
CQP
offer fantastic sneakers in various colours along with amazing versions in both suede and leather. In addition to the shoes, we offer the best shoe care products from the world renowned company
Saphir
.