Tuxedo Suits
The Tuxedo suits are either single or double breasted and has a silk-faced peaked lapels or a shawl collar. The colour of the jacket and trousers are often black, grey or midnight blue. Furthermore, it's preferably made in lighter wool to cope with the often warm evening festivities.
At Baltzar we offer Tuxedos from Morris Heritage and Oscar Jacobson. Combine it with a crisp, white tuxedo shirt, cuff links and patent shoes for a confident, well-dressed look.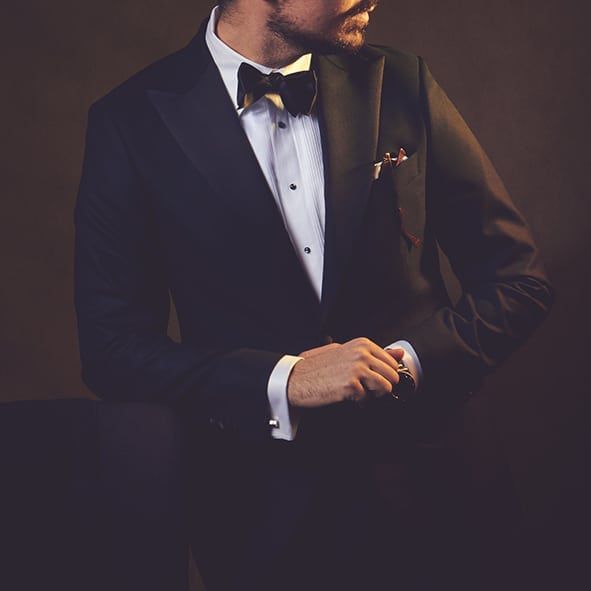 Whether the American business man Griswold Lorillard or the English Prince of Wales were the inventors of the Tuxedo is still debated. What is for sure is the fact that the jacket evolved from the Tail-coat. By simply removing the tails, the inventor created a much more practical garment, hence making it more wearable.