Lounge Suits and Tuxedo's
Suits are defined as a jacket and pair of trousers made in the same cloth.  Today's lounge suit is a more casual derivative of a previous generation's formal attire or morning dress, receiving sartorial recognition during the reign of George IV in the 18th-century regency era.  Today mention of a suit is invariably a reference to a lounge suit (or business suit).  For Baltzar a suit is not only for business but also for parties and celebrations.  For these occasions, the tuxedo may sometimes be preferred.  Baltzar carries a wide range of both.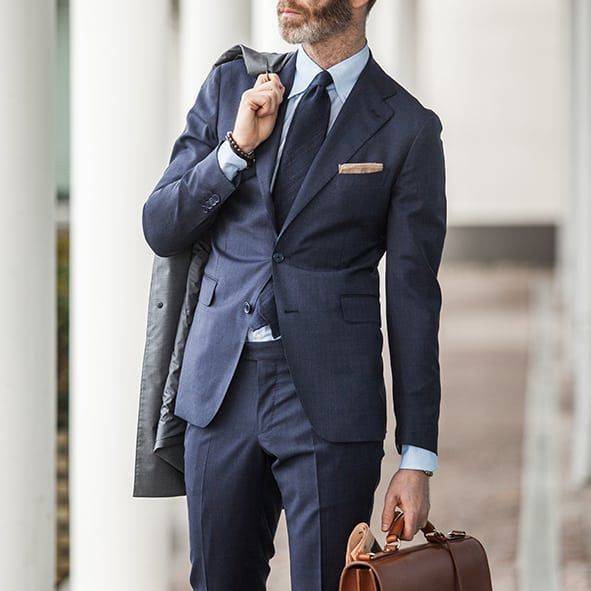 There is an abundance of ways to wear your suit.  Through time the look has developed through various fashion influences and trends.  Baltzar appreciates the variety but prefers style over fashion, and design over trends.  Your suit should be about finding the right look for you.  A design that compliments your body and a style that connects with your mind.