Casual Shirts
Casual shirts is best characterised by its collar and fabric. Unlike a Formal Shirt, the casual shirt often has a softer collar, which is made in a button down, or hidden button down, closure. The fabric of a casual shirt is often less formal in its characteristics, being rougher in texture and bolder in terms of pattern and colour. A few examples of casual shirt fabrics are oxford cotton, linen and flannel.
Casual shirts are often best used for less formal occasions such as weekend getaways or a walk in the park. But they can also work as a way of dressing down tailoring. For example, by splitting up your navy suit and wear the jacket with a pair of chinos and an oxford shirt.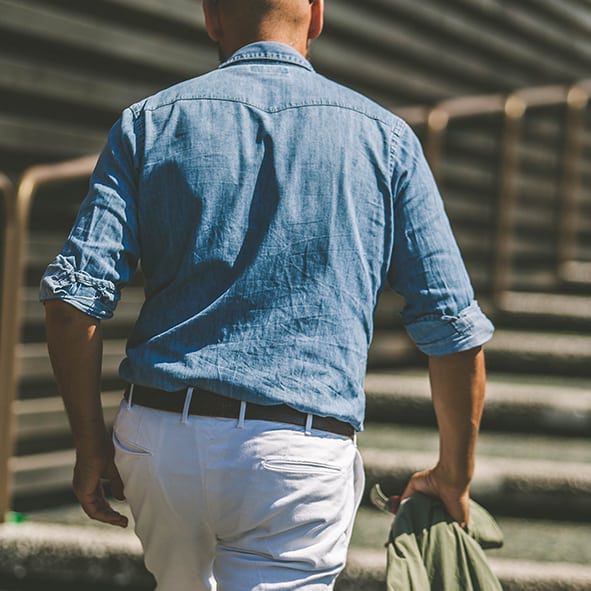 Other characteristics of a casual shirt are the sewn loop under the collar made for easy hanging and the straight cut of the body so that it may be worn outside the trousers or shorts.