Blazers
The Blazers is one of the most versatile and wearable garments in a man's wardrobe. It comes in many different styles and in a large variety of materials, such as wool, linen and cotton.
It works well together with both formal trousers, such as flannels, and more casual trousers, such as chinos and jeans. You can wear it over a shirt and tie for a smarter look or dress it down using a sweater.
At Baltzar we offer a wide selection of Blazers from brands such as Tagliatore, Caruso, Lardini and Eduard Dressler.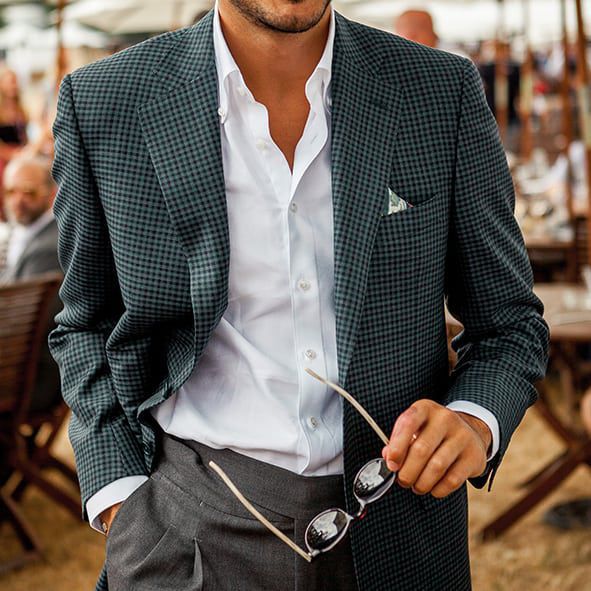 Historically, the blazer was used specifically for sporting activities such as hunting and riding. It was first in the 1920s that the blazer was accepted in social, indoor activities. Today, you see more people wearing blazers and formal trousers rather than suits.