Ties
Although the tie is known for finishing off a more formal look, it can however take many expressions depending on composition and construction.  A Brioni silk power tie will give a more formal flair, while the rugged Drake's shantung or knitted cashmere tie can easily be worn in a more casual setting.  The look of the neck tie is also dependent on the matching shirt collar and tie knot. Baltzar favours the single Windsor or double four in hand and a slightly higher shirt collar.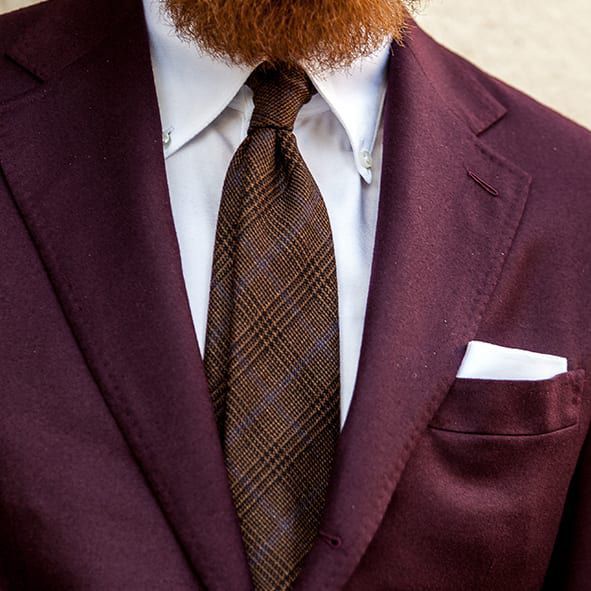 The History of Ties
Not so surprisingly the necktie has its origin from the military and traces back to 17th century France. King Louis XIII and his Croatian mercenaries tied a piece of cloth around their neck as part of their uniform. This quickly became fashionable amongst the royals and elite of Paris making it a mandatory accessory for royal and formal gatherings.
The evolution of the modern necktie takes us on a journey through the constantly changing fashion trends of the 20th century. From hand painted ties in the 20's to the Art Deco era of the 30's. From the skinny tie in the 50's to the extremely wide Kipper tie fashionable in the 60's and 80's and the Bolo tie of the 70's. The list is long. Today the necktie comes in a variety of styles but the fashion dictates in favour of a more moderate tie width.  Patterns such as flowers and paisley have come back strong from the 90's and a new emergence of the knitted tie has flooded the market.