The gentleman's essential
According to legend, men - not least the ones considering themselves to be gentlemen, should carry a handkerchief or pocket square.  This accessory has evolved over time from being primarily used for sanitary purposes to becoming an item proclaiming love and affection as a decorative fashion statement.  No other accessory or piece of clothing holds as many memories of sadness, loss, joy, hope, happiness and love as the pocket square. Be careful not to match too closely to the rest of your look. Allow the display to be both significant and to express individuality.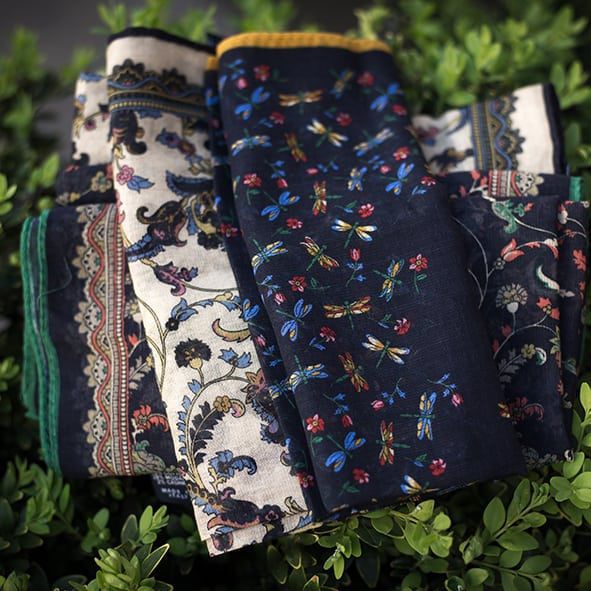 Due to the expensive nature of linen or fine silk, the pocket square was historically used as an item indicating wealth. However, today the handkerchief comes in a much wider variety of styles, colours and fabrics to suit every individual's style and taste whether it is for a formal occasion, or just adding flavour to a more casual look.
Most often you find handkerchiefs to be square ( historians tell us we have non-other than the bourgeois herself, Marie Antoinette to thank for this) and either neatly or casually placed in the left breast pocket of a suit jacket, serving the same purpose as a pocket square. Today the handkerchief and the pocket square are the same things even though the rule of thumb ingeniously suggests; "one's for blow and one's for show". However, if we are to believe the legend, the true purpose of the handkerchief has less to do with ourselves and far more with the person, we could possibly lend it to.