Eye catching glasses and sunglasses
At Baltzar we're proud of being purveyors of glasses and sunglasses from quality brands such as Italian The Bespoke Dudes and British Kirk Originals. The first carrying the banner of its country's artisans culture of style and quality. The second draws inspiration from the 1950's and 1960's London scene, giving their glasses a timeless vintage look.
Both brands have their distinct style and provide high quality craftsmanship, and elegance for all seasons.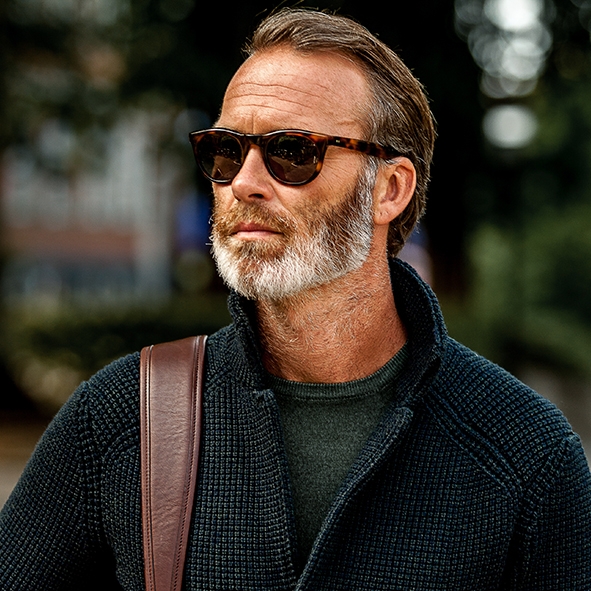 Expressive Eyewear

We use our faces to express emotions and to communicate with others, the eyes being the centerpiece of it all. One could therefore argue that nothing has quite the same impact, on how we express ourselves, such as eyewear. At Baltzar we're confident that you'll find a pair of spectacles that will not only suit you but also convey your personality in style.
Kirk Originals offers slightly more oversized frames in black and tortoiseshell, with stylish pale blue or elegant gradient black glass. Each frame takes at least 72 hours to make and can only be done by the most skilled artisans.
The Bespoke Dudes offers a wide variation of metal and acetate frames that come in several colours and shapes. Thus assuring an assortement that covers most needs for expression.