The only denim with your initials
Sartoria Tramarossa is a brand close to heart for Baltzar because of its origin. The brand shows true innovation by applying the same methods and principles of tailoring to the production of denim. Through their lines, Leonardo and Michelangelo Tramarossa offers a mid high waist line with a slim or semi slim cut leg. Detailing is often contrasting but in subtle tones. And of course, the signature attachment of initials that comes with every pair. Tramarossa is custom made for each customer.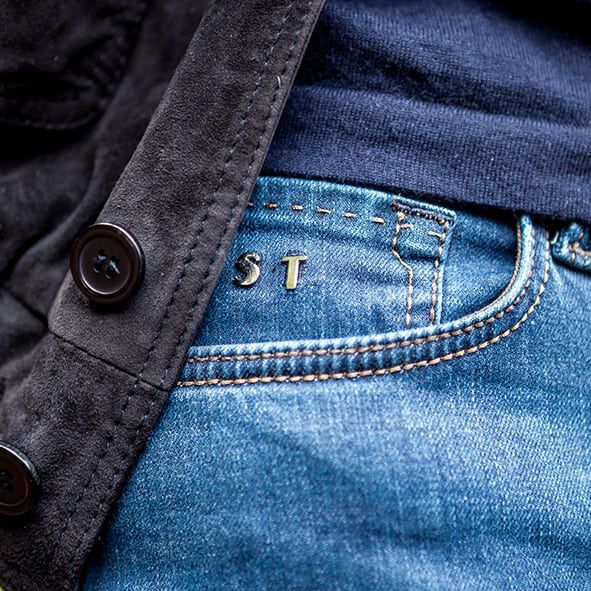 Tailoring and denim combined
The founder Chamello Urban, had been studying tailoring for many years when he decided he wanted to work with denim. Which led to the path of integrating the two. Tramarossa started to produce sartorial denim in Italy using selvedge-cut fabric. Now, 40 years later they are one of Italy's leading denim brands. Known for the 'made in Veneto' quality, well-tailored touch, soft fabrics, extravagant yet elegant detailing and the customisation of every pair of jeans.