From Naples with Love
For over a hundred years, the Marinella family has carefully nurtured a process of making one of the world's finest ties in their charming waterfront village on the coast of Naples. Influenced and inspired by British fashion and style, all Marinella ties are made from hand-printed silk from England. The method of printing ensures that patterns and colours come through on both sides of the fabric, and the special wash generates a special sheen as well as establishing a certain anglo-inspired aesthetic. Which is the reason why E. Marinella is called the English corner in Naples.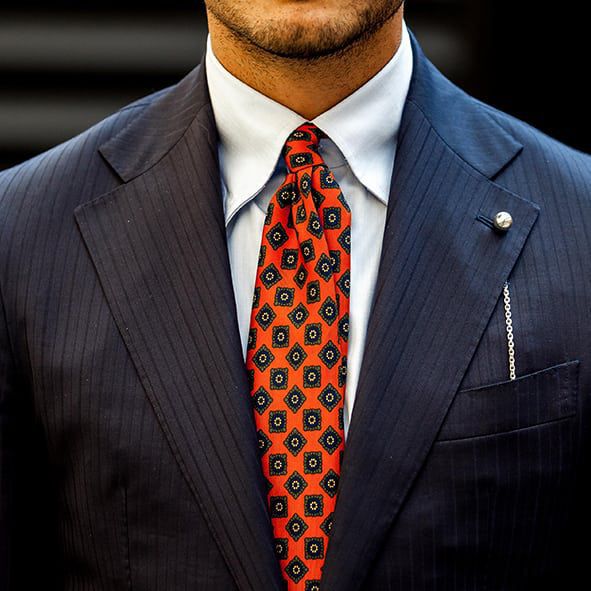 For more than 400 years the silk factory in England has leveraged its mineral-rich terrain to wash its silk fabrics into something truly unique.  The special sheen, slightly dusky yet not matt, is achieved by washing in the special water. The effect on the fibres is lasting and comes through in the dry handle of the silk.  The catalogue from which the prints are selected was first started in 1722 and is constantly updated, and the machines used to create the patterns date back to the 19th century; the process can still not be automated but requires the steady hand of skilled workers.
Once the patterns have been established it is time for the actual dying process.  Patterns are carved on to the printing screens with wax.  The dyes are mixed manually in order to obtain a rich colour level and precision in the details.  This labour intensive process demands extreme accuracy and a never-ending monitoring throughout the whole process.  If a screen is misaligned by even a fraction of a millimetre the entire print is compromised which means it cannot be used for an E.Marinella tie.