Handmade Luxury Ties
Drake's silk ties and luxury accessories are proud members of Baltzar. Drake's prides themselves on producing garments and accessories of only the highest quality. Each shirt and tie produced are made by hand at their factories in London and Somerset. Using only the finest materials and most skilled craftspeople. Drake's embodies an uncompromising dedication to excellence. We love the vibrant colours and prints provided by Drake's. Try their range of classic grenadine and cashmere ties or uniquely printed pocket squares.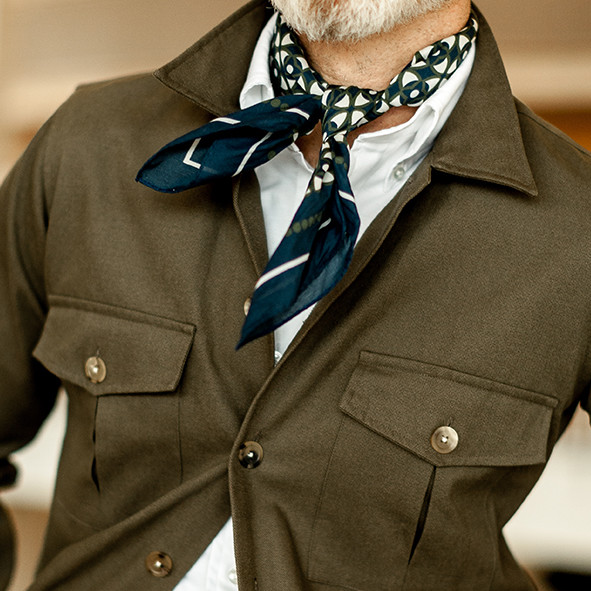 The Heritage of Drake's
Drake's is hardly the new kid on the block. This accessory maker has been producing quality items since 1977. Creating timeless pieces with relaxed elegance was the main philosophy of the brand's co-founder, Michael Drake. Michael initially learnt his trade at British outerwear expert Aquascutum, together with his co-founders, Jeremy Hull and Isabel Dickson.  Drake's started supplying scarves and shawls to luxury brands and boutiques, of that ilk Ralph Lauren and Burberry.  Later, Michael decided to branch into the production of ties and accessories on a sideline whilst simultaneously working as the sole agent for Italian tailoring house Belvest in all English-speaking countries around the world.
In 2010, Michael Hill took over as Creative Director. Being mentored by the founder for over a decade he has since then reignited the brand into a benchmark within the menswear industry.  This task was however not undertaken alone. Drake's was simultaneously acquired by the Hong Kong-based entrepreneur, Mark Cho.  Mark's name will most likely ring a bell for many menswear enthusiasts.
Mr Cho is the co-founder of The Armoury and holds an impressive track record for other retail projects. He was actually born and raised in London, which could explain his passion for British heritage and style.  The Armoury and Drake's have since day one been run separately, but Drake's has without a doubt benefited from the famous retailer's exposure, especially in Asia.
"If we can make the most beautiful product we can, then that's everything to us": Michael Hill
Handmade in the United Kingdom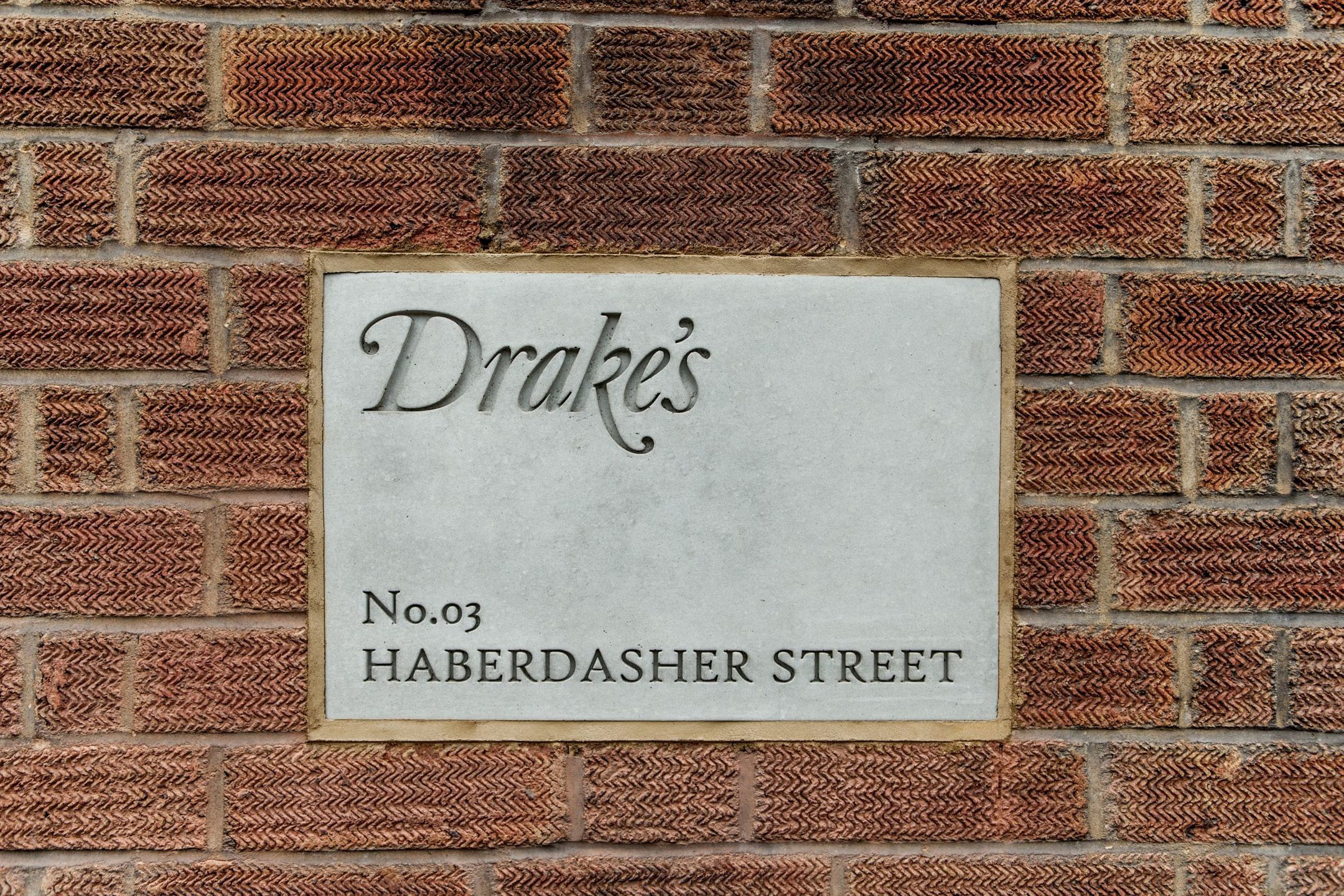 THE HQ
When delving into new product categories such as shirts, Drake's initially outsourced production to Italy but quickly realised that it was not for them.  According to Mr Hill, producing the finer garments of the collection in England was what has given the brand credibility.  This is why ever since, both Cho and Hill have been adamant in keeping most of the brand's production in-house and in the United Kingdom.  It is only the brand's tailoring, outerwear and complementary products that are outsourced to specialist producers outside of the UK, most through Italy.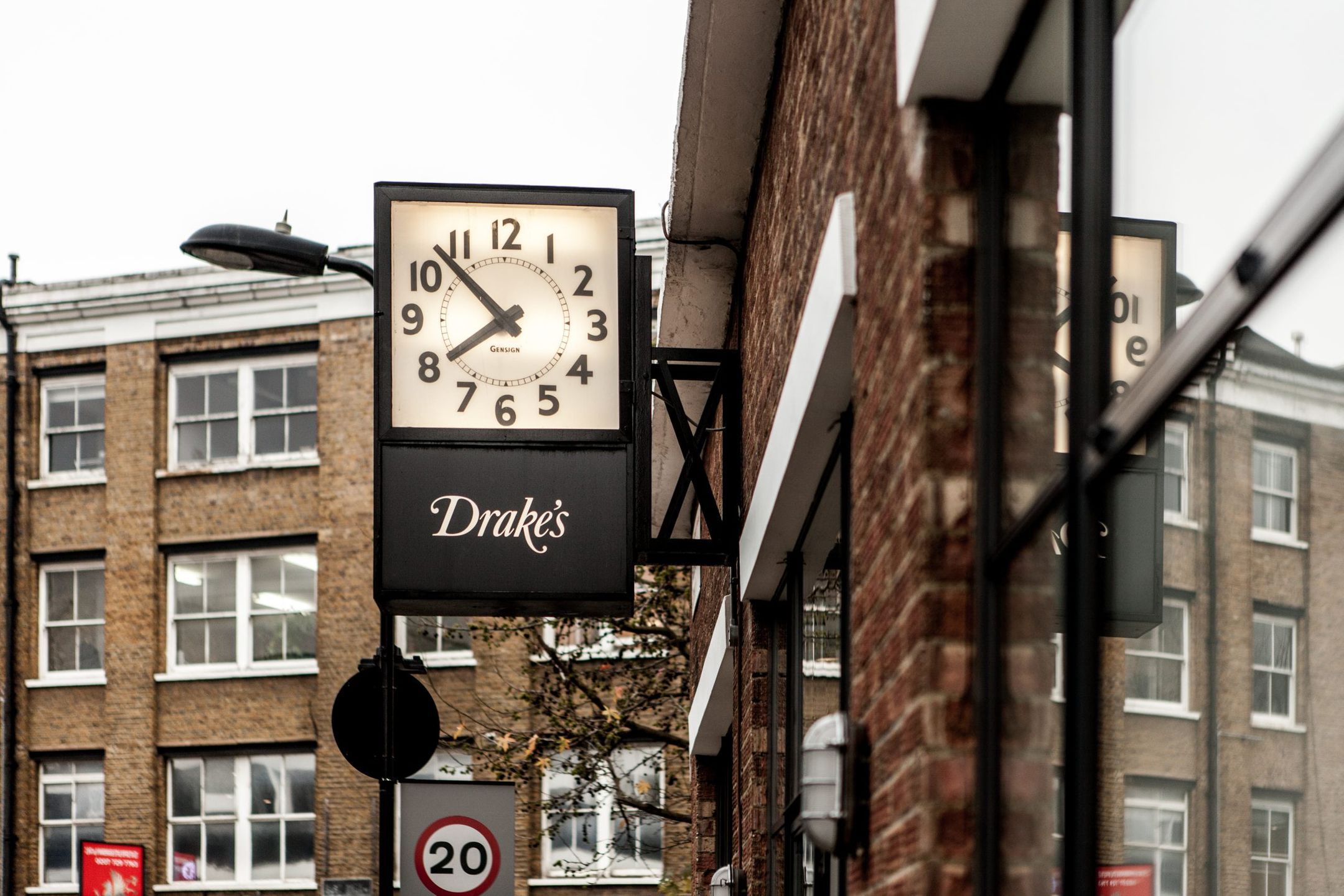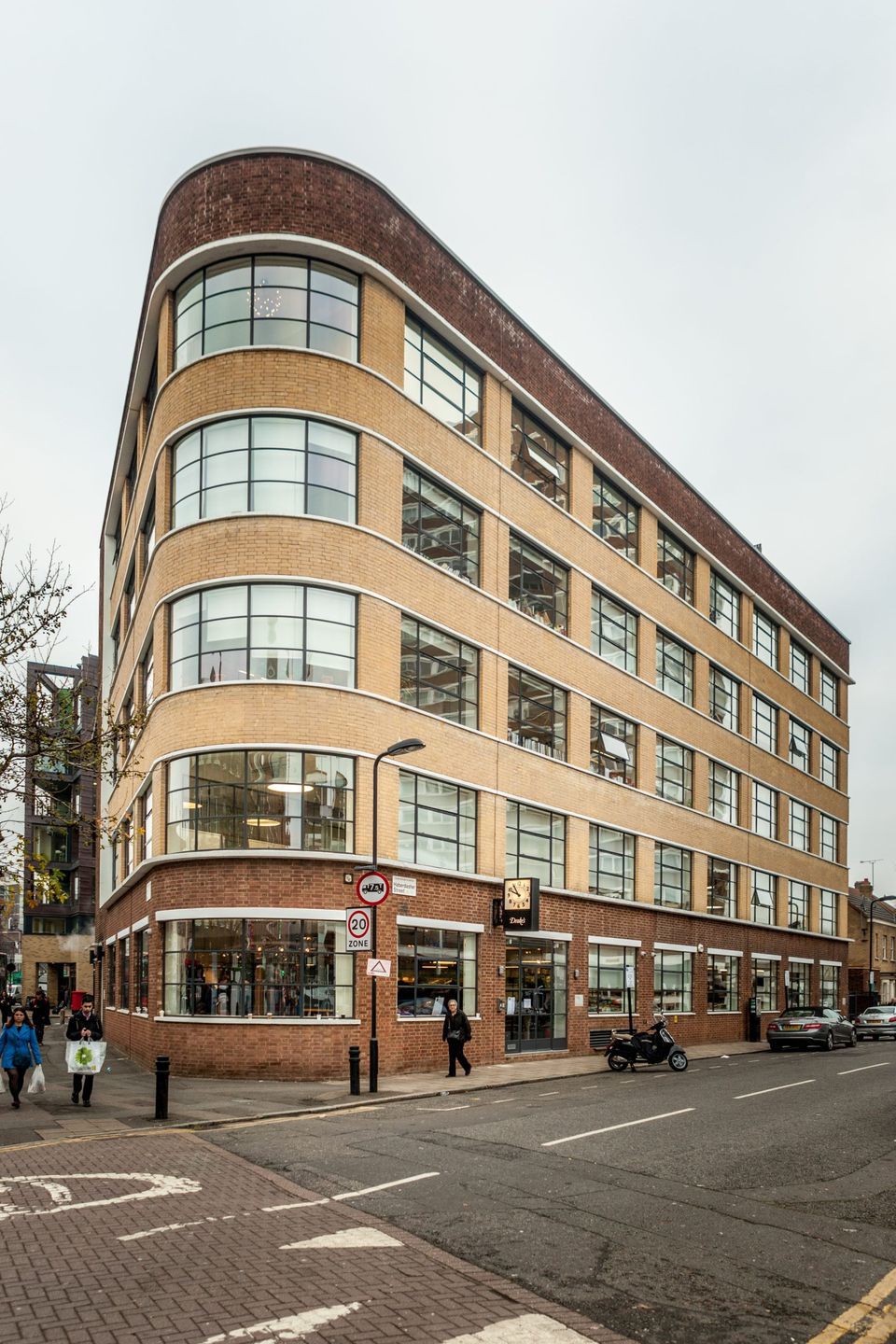 Headquarter and workshop on Haberdasher Street, London.
Drake's has its main headquarter and core production in the East End of London and owns a second factory in Somerset.  This is why Drake's is not only associated as one of the go-to brands for quality accessories, but also a custodian for British craftsmanship.  The brand is, as a matter of fact, the UK's largest independent producer of neckties and recently received the Queen's Award for Export from the Queen herself at Buckingham Palace. At Baltzar we find this truly impressive.
100% HANDMADE
Drake's does not try to be excessively flamboyant, overly eccentric or most importantly, something other than what it really is.  It is a brand that creates timeless products without compromising on quality or construction.  Materials are sourced from the finest fabric makers in both Italy and England.  The company wants its products to be distinctive through interesting designs and easy to wear daily.  The collection expresses an interesting mid-point between the rougher and more muted nature of British style, whilst maintaining the softness one would naturally find in Italy.
Every tie is hand-cut in Drake's local workshop by highly skilled artisans.  The technique used allows for the tie to drape elegantly. This is achieved through cutting the fabric at a 45-degree angle, which also helps the tie to maintain its shape after use.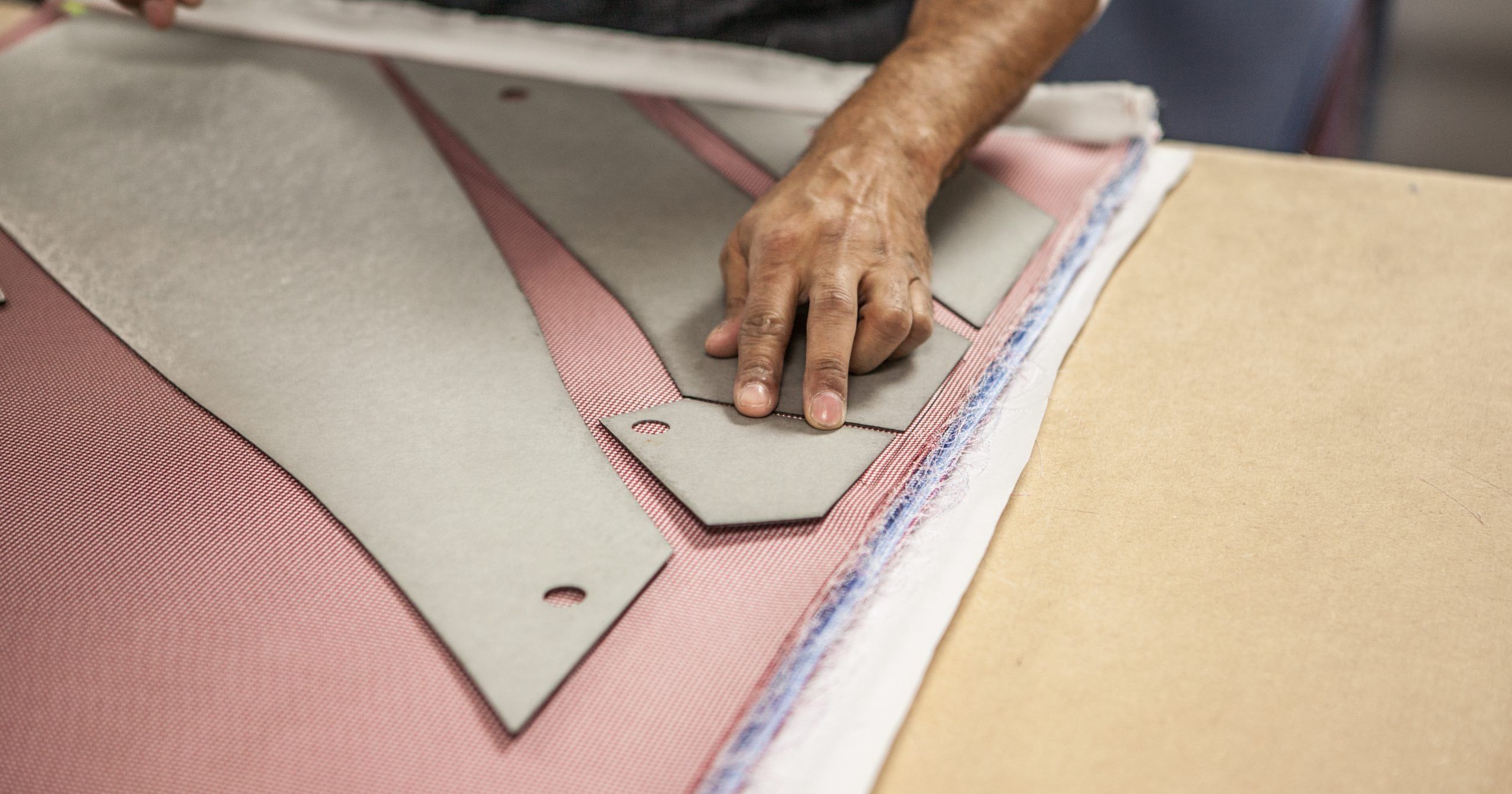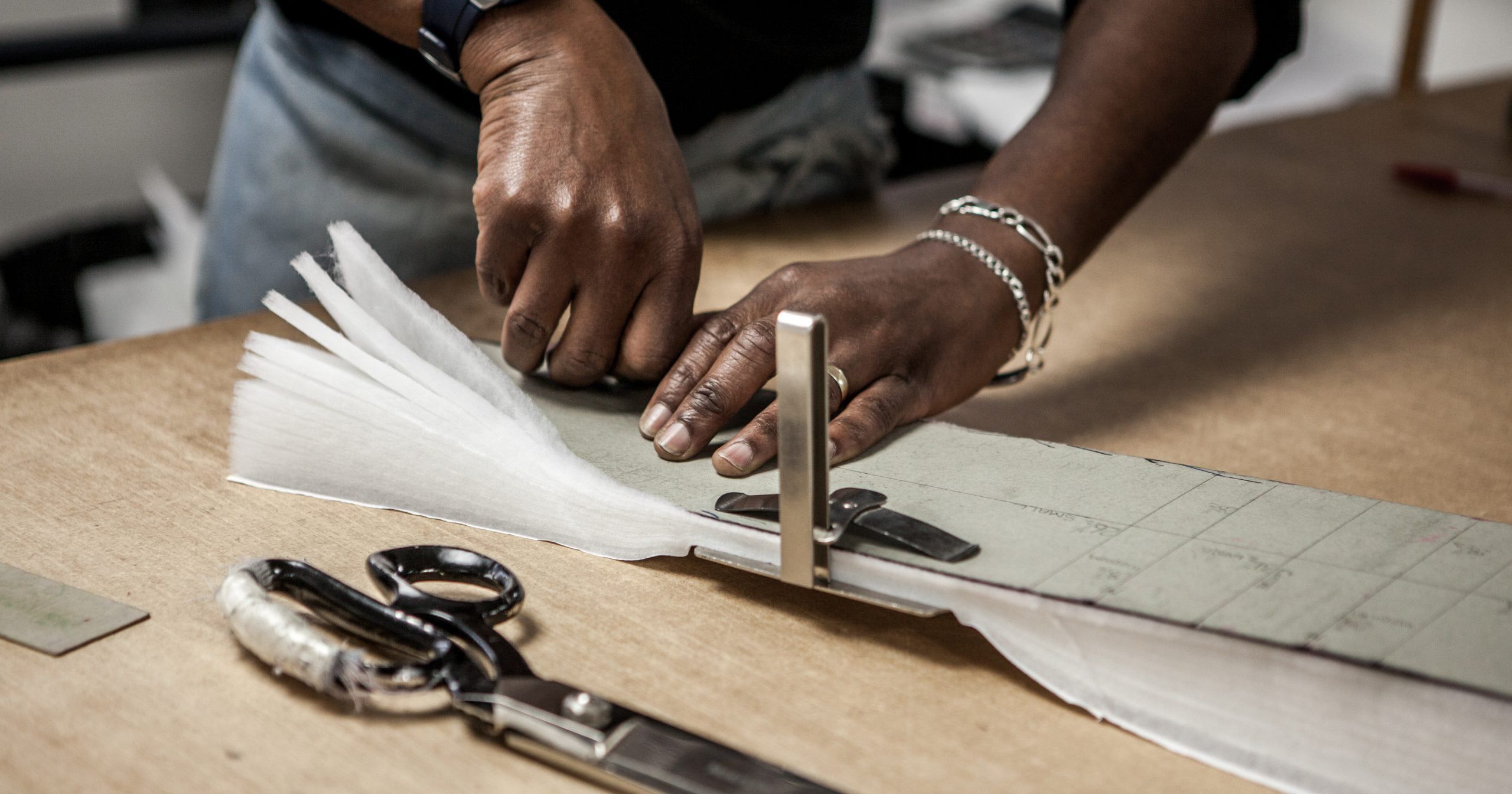 THE FINAL TOUCH
The three different parts of the tie, neck, blade and tail, are lined with pure wool before sewing on the slipstitch by hand.  The reason for a woollen lining instead of cheaper alternatives such as cotton or polyester is because of wool's ability to restore the tie's natural shape and to limit its wrinkles.  The result is a tie of amazing quality, for what is, when you observe today's luxury market, a fair price.