True Neapolitan Craftsmanship
De Petrillo was born from an idea that Benedetto De Petrillo had in Naples, a magical and inspiring city that boasts of having one of the finest sartorial traditions in the world. The brand takes its name from the disarmingly beautiful, yet very accessible, small island overlooking the bay of Naples. The brand specialises in creating unique and adaptable pieces based on this same principle. With strict attention to detail and meticulous research in finding the finest textiles, De Petrillo pieces are synonymous with high quality, a result of many years' experience and passion.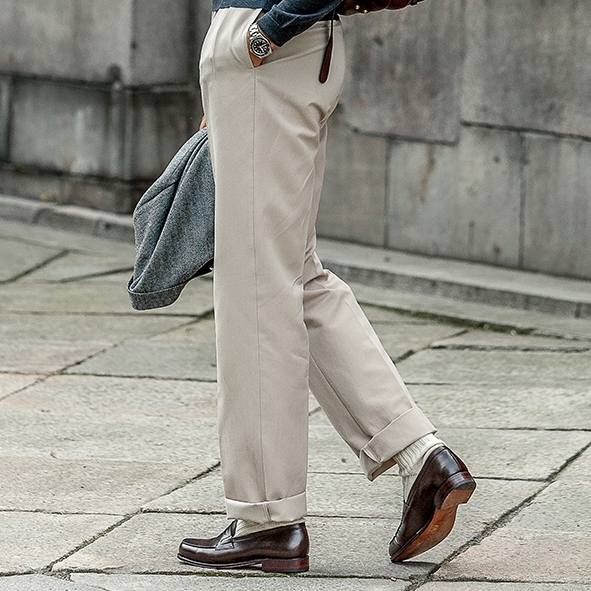 One of the finest trailing traditions in the world, bare its roots in Naples. Today DePetrillo represents an affordable high quality production. Combining traditional Neapolitan tailoring together with interesting new fabric additions other than Biella, also English mills. Baltzar has this first season together with the brand focused on updated versions of timeless items, where the fabric may provide most of the excitement. Double breasted mohair blazer with classic naval theme, the linen popover and the all together very useful and practical Sahariana.