Conversations & Quintessential Products
C.QP stands for Conversations & Quintessential Products and was founded in 2013. C.QP was born from a passion for great design and a desire to create outstanding products of the highest quality. Everything branded C.QP is designed entirely in-house in their atelier in Stockholm and built from the ground up and crafted without compromise.  Baltzar currently offers a selection of C.QP handmade sneaker models.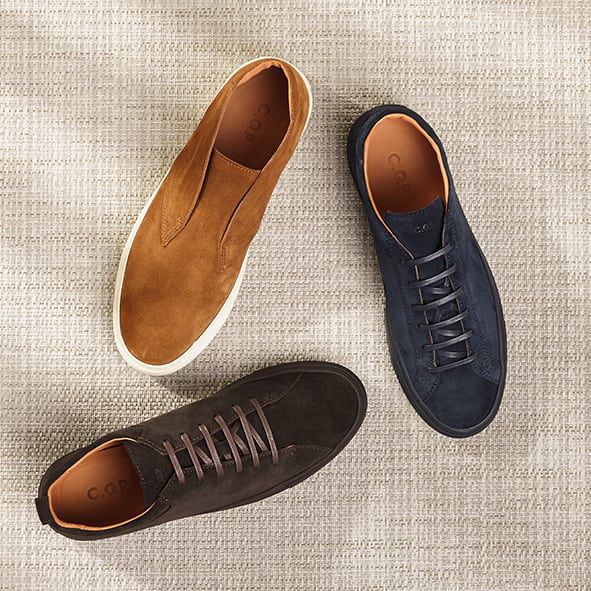 C.QP Sneakers
The C.QP sneakers are produced around a special developed last, designed to give a narrow and elegant appearance rarely found in shoes of this kind. Their inner soles have arch support and several layers of cushioning. To ensure further support and stability, soles have a metal shank, normally only found in fine dress shoes. Only the finest Italian materials are used; from the leather or suede of the upper and the smooth calf leather of the inner lining, stitched to outsoles from Margom made of natural rubber. The RACQUET is the brand's classic low top. Its innovative deconstructed build makes it extremely soft and breathable. The RACQUET Sr is the lined version of the brand's sleek low top RACQUET, stitched to a slightly higher sole. The TARMAC is the brand's Quarter Top sneaker, with a slightly higher instep and lined interior. The PORTICO is the brand's Quarter Top slip-on. It is their most advanced shoe yet, with an elastic band hidden inside the lining of the shoe keeping them tight on your feet. All models are always hand made of the finest materials, with a properly constructed and supportive sole.