4th generation shoe makers
Carmina, the shoemaker, based on the island of Mallorca, has been making Goodyear-welted shoes since 1866.  The brand was 'revamped' and relaunched about twenty years ago and has since then become well-established within the menswear scene.  Carmina's creations have a slender curviness, distinct from the slightly more chunky style of traditional English shoes, yet not slick enough to be Italian.  This is a formula that has proven to be a real sweet-spot for many footwear enthusiasts all over the world.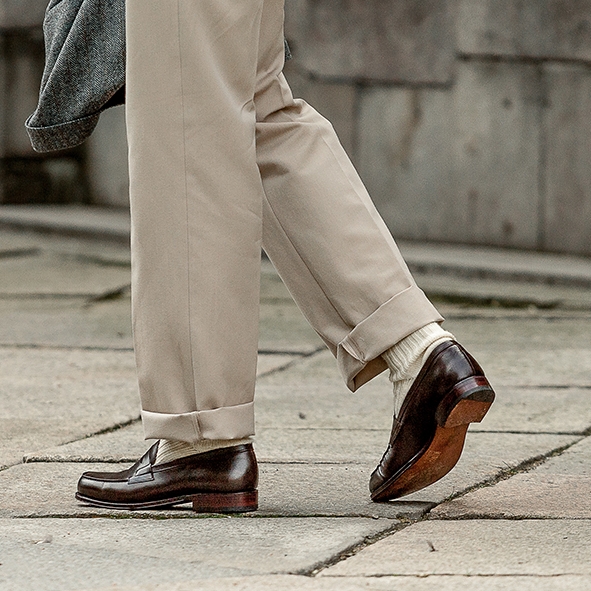 How it's made
When speaking about quality shoe production, the cognoscenti in the past have referred to Northampton, England, parts of Italy and France as the places to be.  Over the years, however, the understanding of where good shoes are made has come to include new countries as well. In the age of social media and vast globalisation has brought some light on new producers across the globe. One of those countries is Spain and the reason is spelt, Carmina.
The Carmina process includes in short 11 steps to reach finished shoe, where each step has several smaller steps. In total the shoe goes through close to 220 steps while becoming a class A Goodyear welted shoe.
The first few steps include the last which is made from a wooden mould generating the fit of the shoe.
The Lasts
The last is a solid form made from hardwood.  It is around this rigid block that a shoe takes its first shape. The last has, therefore, a shape similar to that of an average person foot.  Its purpose is not only to ensure that the shoe fits, but also to provide a template for design elements.
Carmina has several different lasts to choose from; we have listed our top three.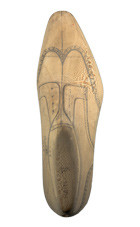 Rain
Rain is Carmina's most versatile and appreciated lasts. With a subtle squared-off toe and regular fitting both in the instep and toe area, its proportions make it ideal for casual models with an elegant look. This last is usually manufactured with a double leather sole. At Baltzar all Rain last is made in standard EE width.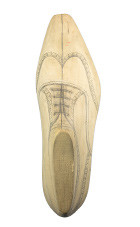 Simpson
The Simpson is modelled after the Rain. It has an elongated forepart and a fine squared-off toe. Fitting is slightly narrower at the toe area compared to the Rain. This last is usually the best choice for more elegant models, and it is often manufactured with a plain leather sole. We offer Simpson last in narrow E width.
Forest
Forest is Carmina's most archetypal and early lasts. With its classic and timeless design, this last seems to resist the course of time. Proof of this is the fact that, 15 years after it was released, it is still one of the most popular. Rounded toe, regular instep and more room across the forepart. Available at Baltzar in standard EE width.
Leather
Carmina uses meticulously selected materials from the best sources. They store the hides at a constant temperature to ensure the right texture for cutting. Carmina is specialized in treating shell cordovan leather, a highly prized animal skin of exquisite quality.
Cutting
Cutting is always done by hand, piece by piece, pair by pair. Later, the pieces are evened out in bulk to guarantee a perfect assembly and stitch.
Stitching
All pieces, including the lining and reinforcements, are carefully sewn together with thread made of cotton and acrylic to ensure that the backstitch is as tense as possible. This, in turn, guarantees long-lasting quality.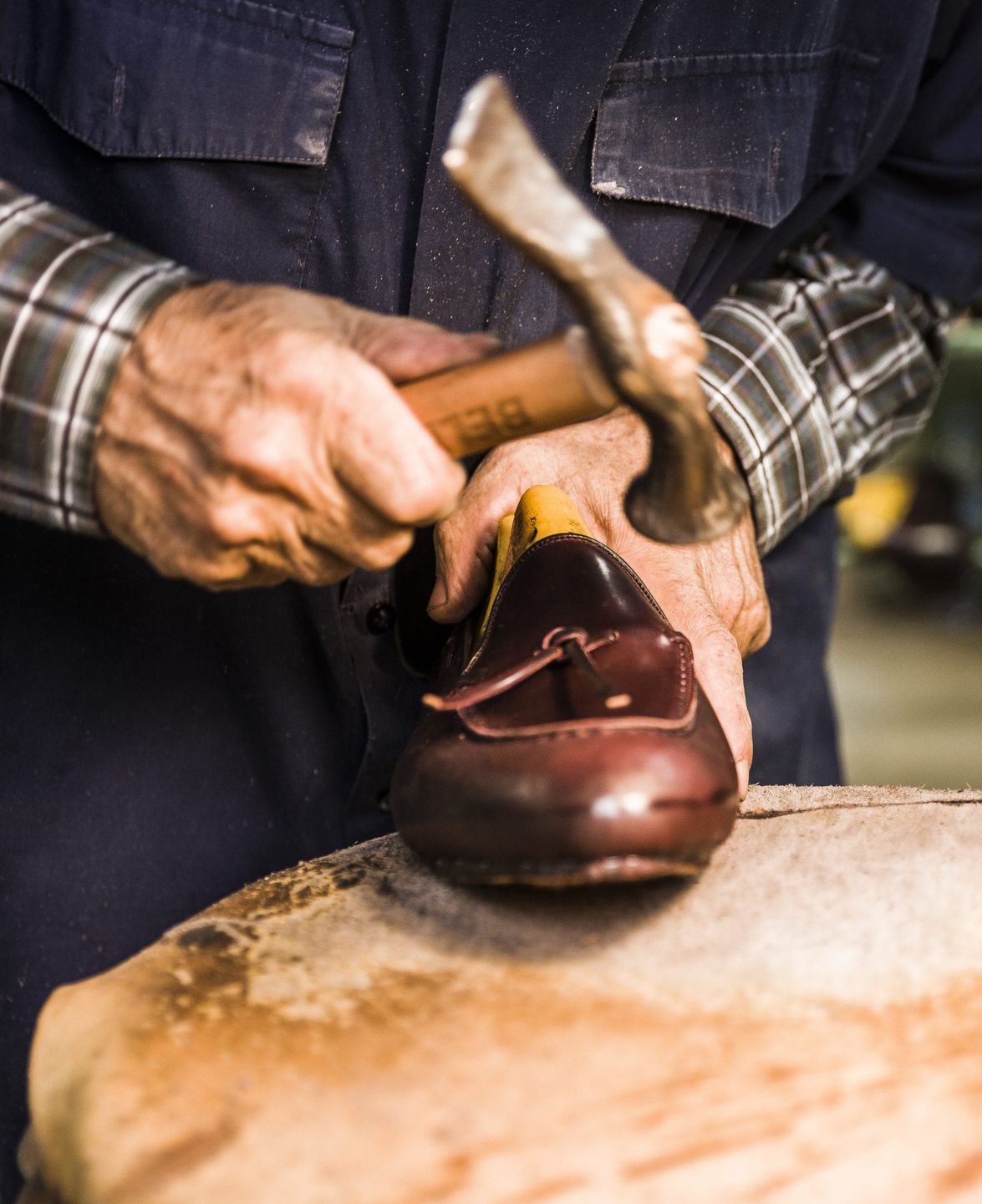 Goodyear Welt
All Carmina shoes are carefully manufactured with the same techniques established by Charles Goodyear in 1869.  Goodyear welt is one of the more labour-intensive and skill demanding shoemaking methods. The result, however, is the production of a more durable shoe.  What does Goodyear welt mean and what are the advantages?  In principle, a Goodyear welted shoe consists of a sole in which all the layers, including the outer material, the inner and outer sole and everything in between is sewed together by a welt stitch to create superior durability and the ability to access each individual layer for restoration.  And there are other benefits too!

Key Goodyear Welt Benefits
Design: 
The unique stitching technique along the edge of the sole of the shoe is also a significant design element: quality is beautiful.  
Strength:
Goodyear stitching enhances the strength of the shoe by ensuring that the sole, insole, upper and welt are well joined together.
Comfort:
The mid-sole is filled with cork instead of foam which improves comfort, enhances ergonomics and increases breathability.
Durability:
All the different parts of a Goodyear welted shoe can be replaced individually without impacting the rest of the shoe's structure.
Carmina Made to Order
Are you looking for anything special? At Baltzar we offer full customization possibilities. Carmina offers a wide range of quality and models on a made to order basis. Please contact us for special request.