Excellence made in Italy
Canali is an Italian fashion house and one of the finest suit and jacket makers in the world. A family business, renowned for authentic Milanese tailoring. Constructed shoulders, low button stance and closed quarter signifies the Canali craftsmanship as well as Italian elegance led by example through decades by their popular garments. The consequent classic fit, quality partners for cloth and fabric and timeless design has made Canali one of the leading suit suppliers for meticulous and stylish men, all over the world.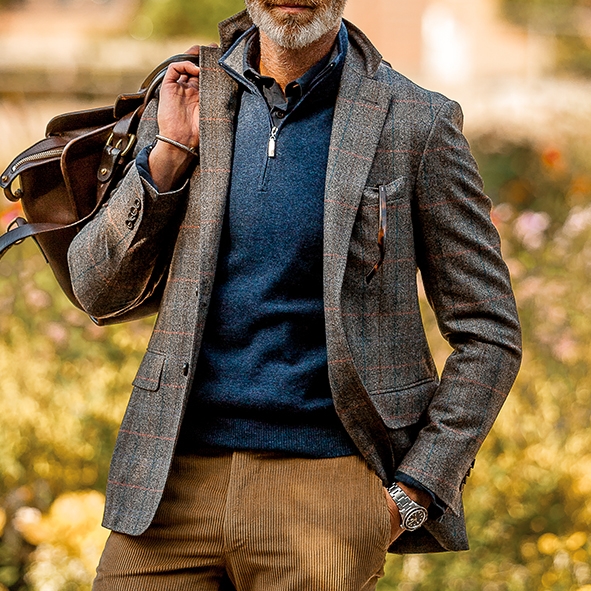 Canali, a family business
Founded in 1934 by Giovanni and Giacomo Canali, with the DNA of a modest suit maker in the 1900's, its success was generated on the back of its early expansion into luxury casual wear and accessories.
Canali at Baltzar
At Baltzar and at Richard Gelding. our London location, we specialise in providing a rarely encountered size selection of Canali suits, jackets and trousers.  We also offer outerwear, casual wear, shirts, ties and accessories.  The clothing is available in three ways – ready-to-wear, made-to-order and made-to-measure.  Canali offers a great range of fabrics ready to be customised for you in only 30 days.
Unparalleled expertise and unfailing Canali brand
Baltzar is one of the largest independent retailers of Canali merchandise in Europe. Our unparalleled expertise together with the unfailing Canali brand ensure that you will find garments that meet your specific taste and requirements with a perfect fit.