A scent of Spring a hint of Summer
Baltzar curation S/S 2018
With the spring season in full swing and summer of 2018 approaching rapidly, we thought to present you some of this season's strongest looks from our Swedish location. Blessed with sun and sea we sought out the location of the shoot by the quaint old fishing village of Limhamn, a stone's throw away from our store Engelska Herr.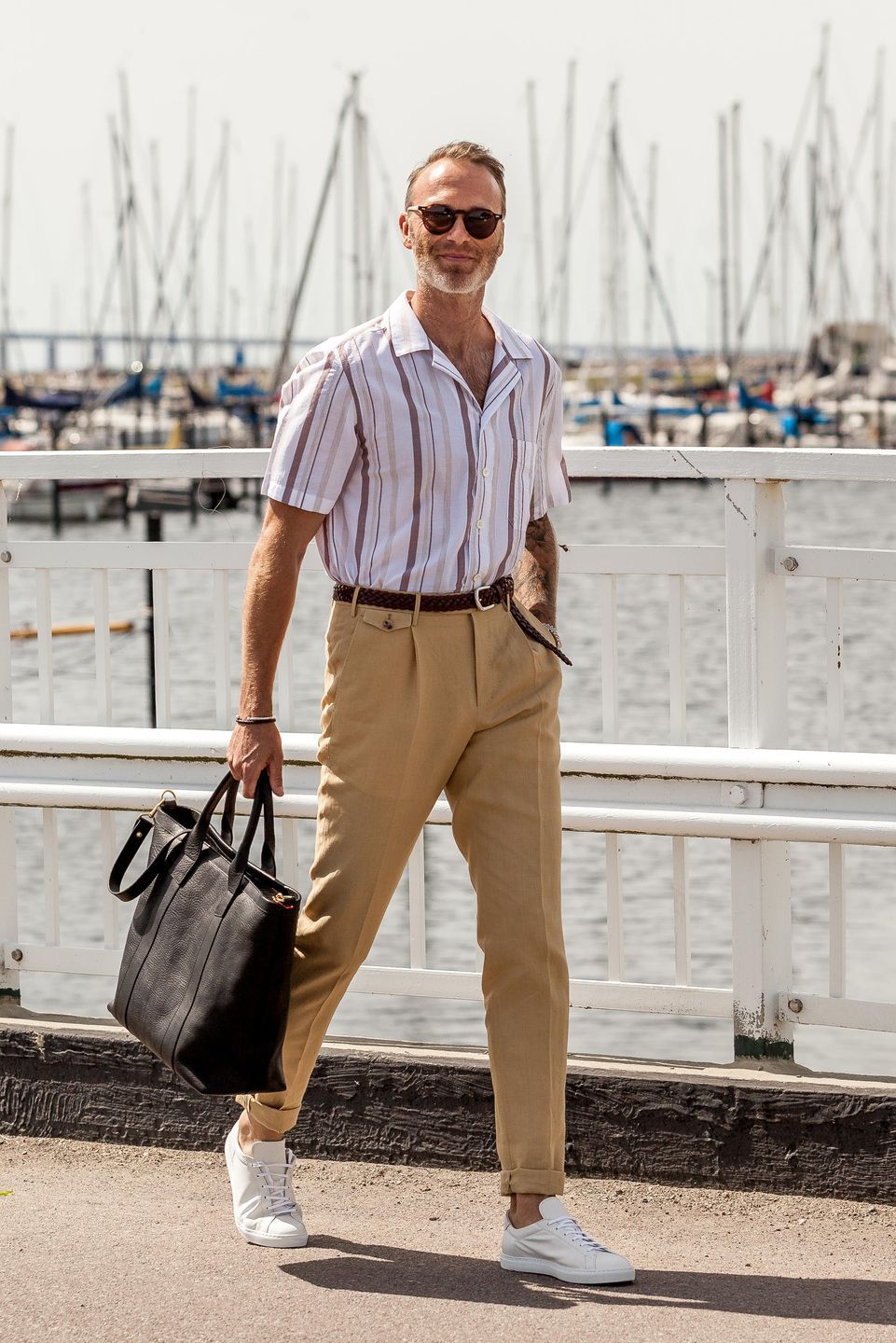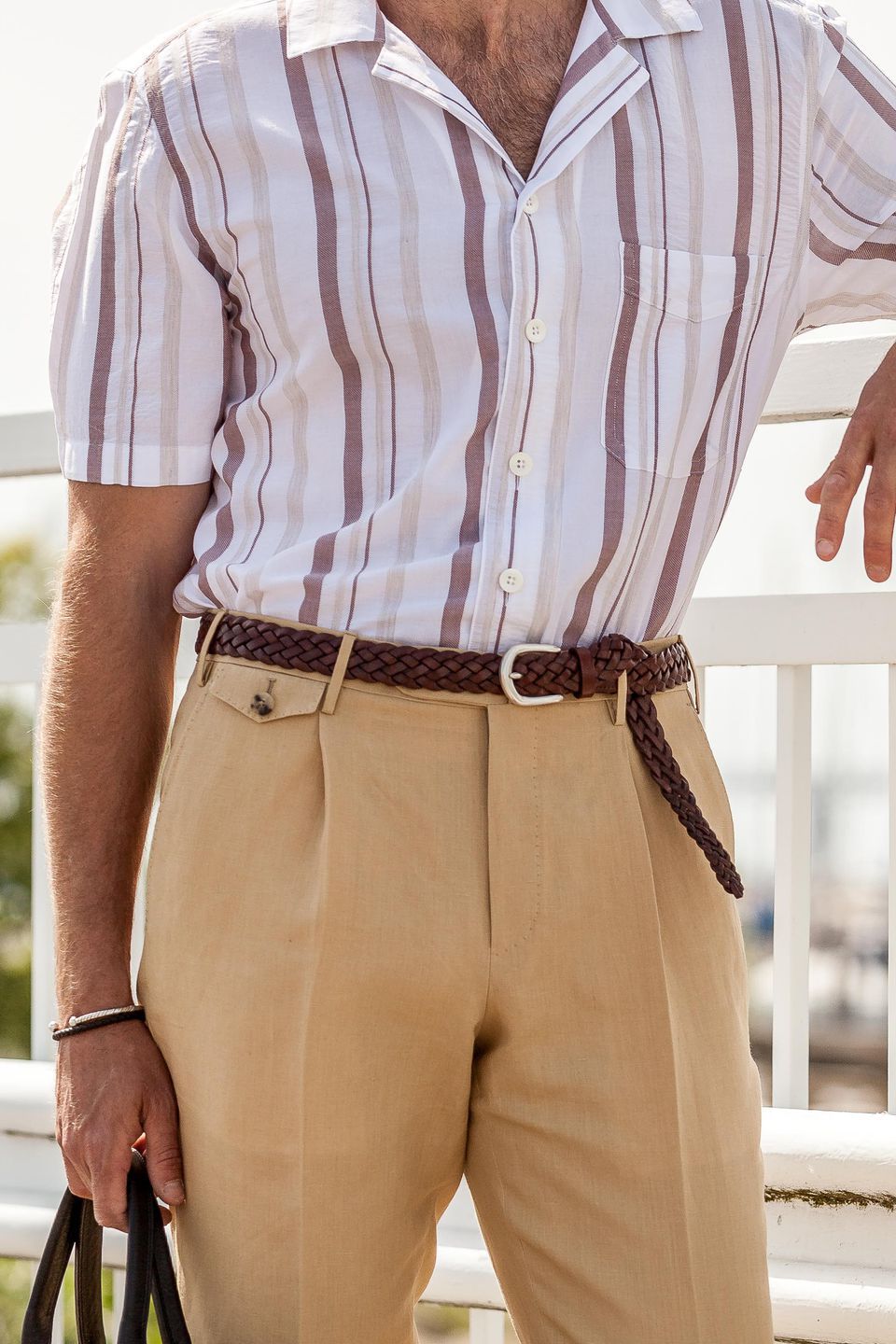 Bowling shirt or Camp collar?
A beloved child has many names, as we continue to see the longer and lower cut flappy collars to dress the men on the catwalks and piazzas around the globe, we should really be able to define its name. Some say it is a bowling shirt (and therefore has a bowling collar), others call it a camp collar shirt. Whereas regrettably, other circles refer to it as a Hawaii shirt. What it really is we will never know for sure. What we do know is that it should have a loose fit, soft and floppy structure with low gorge and preferably with a button too much open.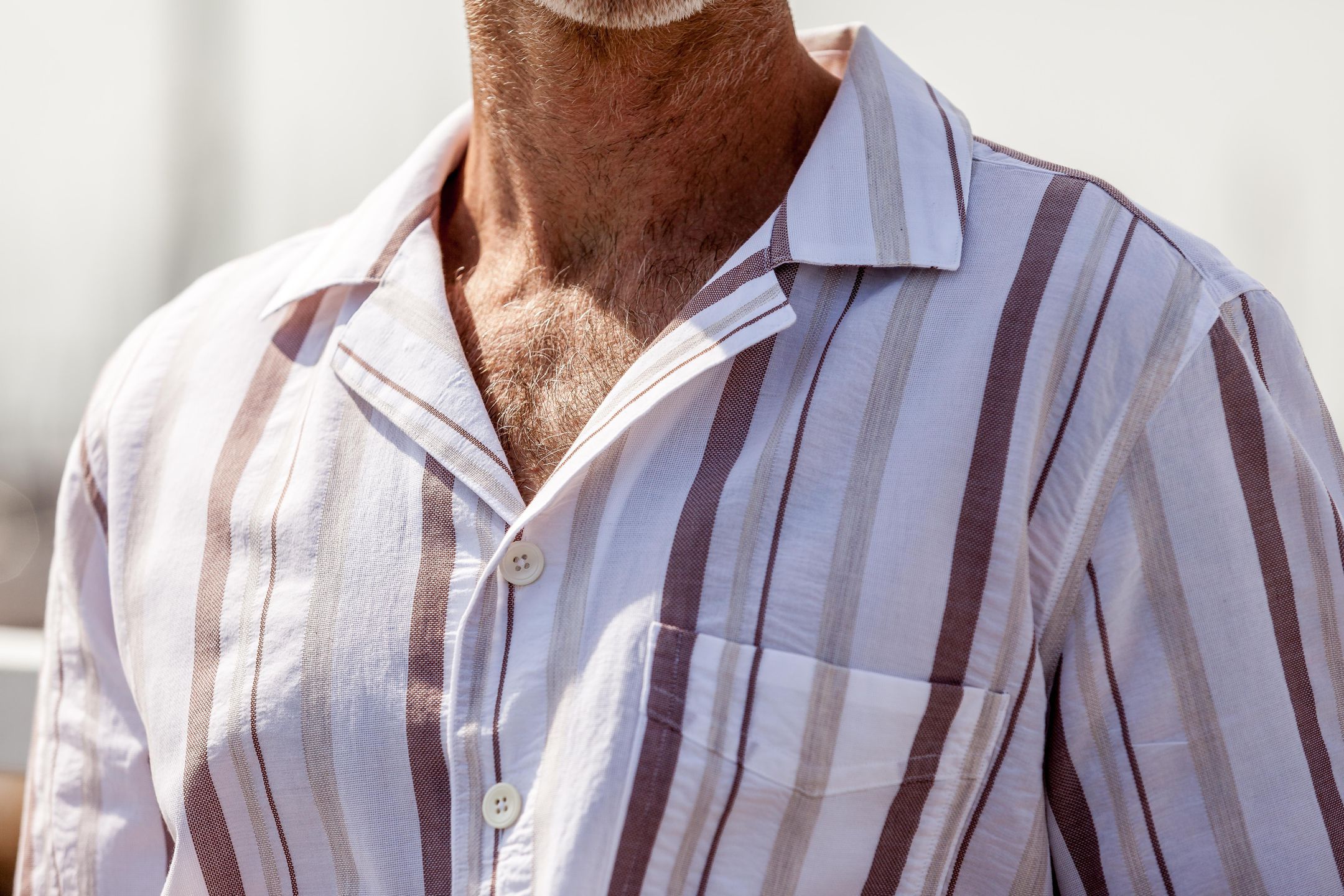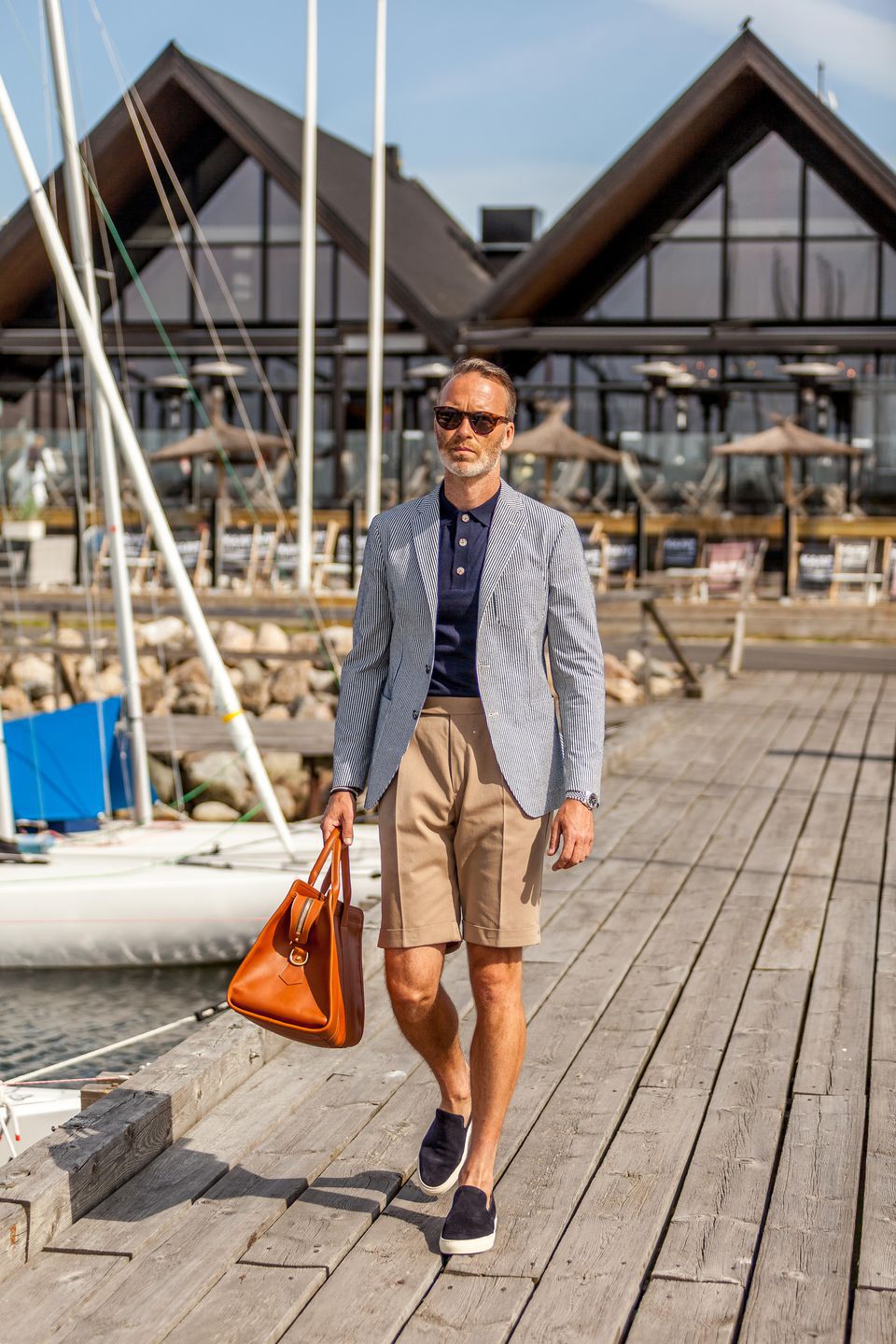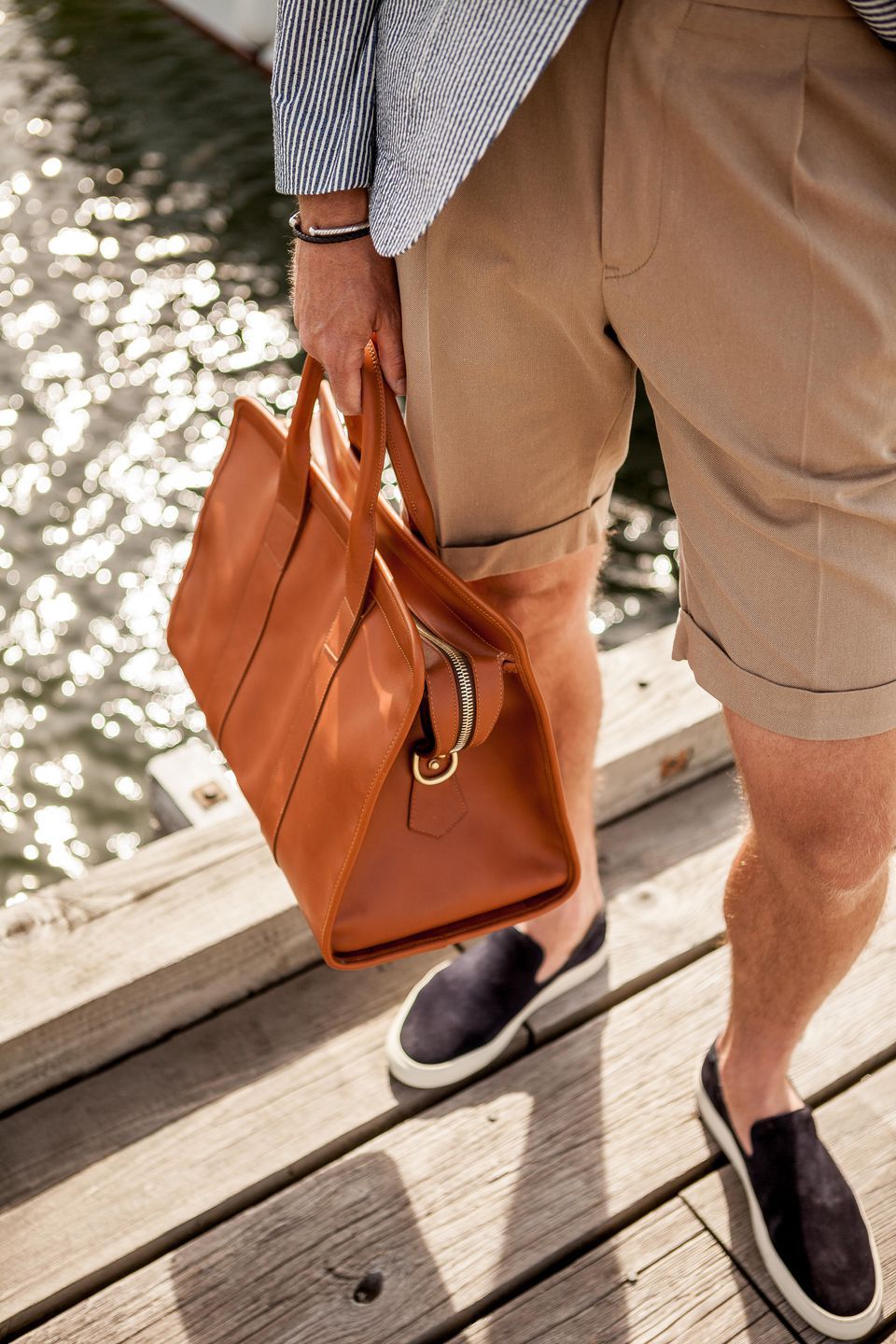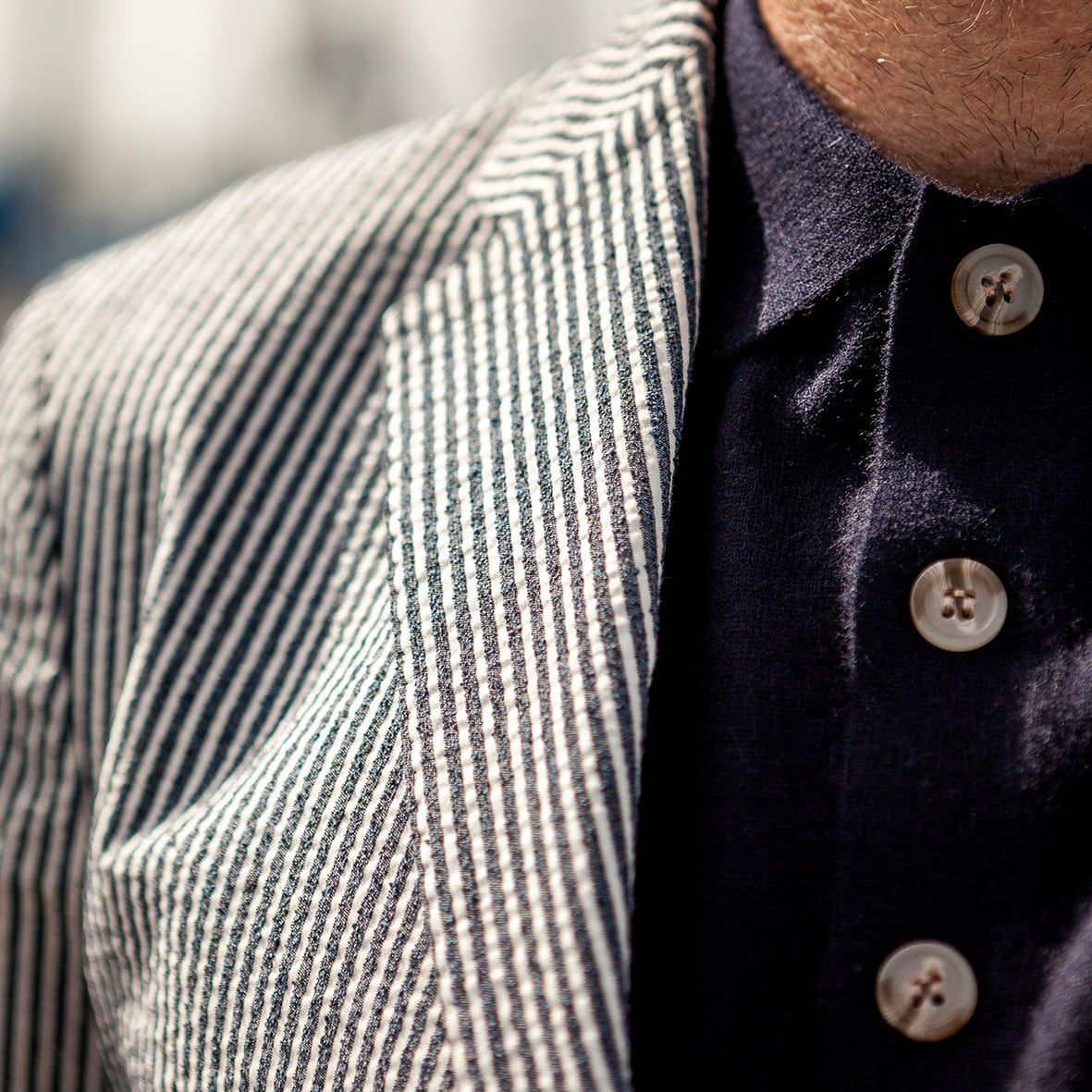 Seersucker
As a material seersucker became popular in the warm British colonies as well as in the southern states of the USA in the middle of the 20th century. The fabric is woven in a way that makes the threads bunch together, giving the material a wrinkled effect. This wrinkled feature causes the fabric to almost hoover on whatever surface it is facing, almost not touching. Facilitating extraordinary heat dissipation and air circulation for the wearer. Hence, perfect for summer gear.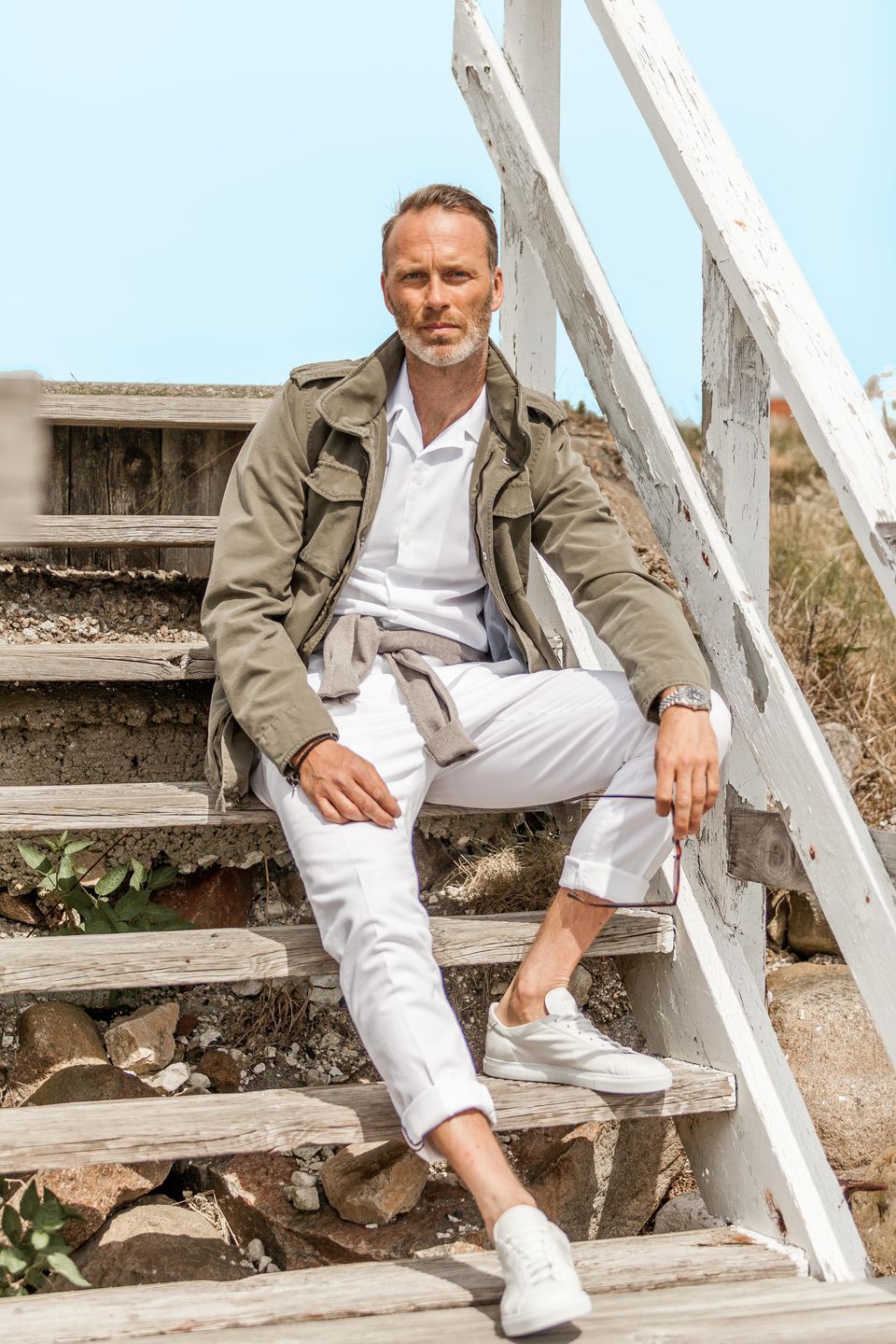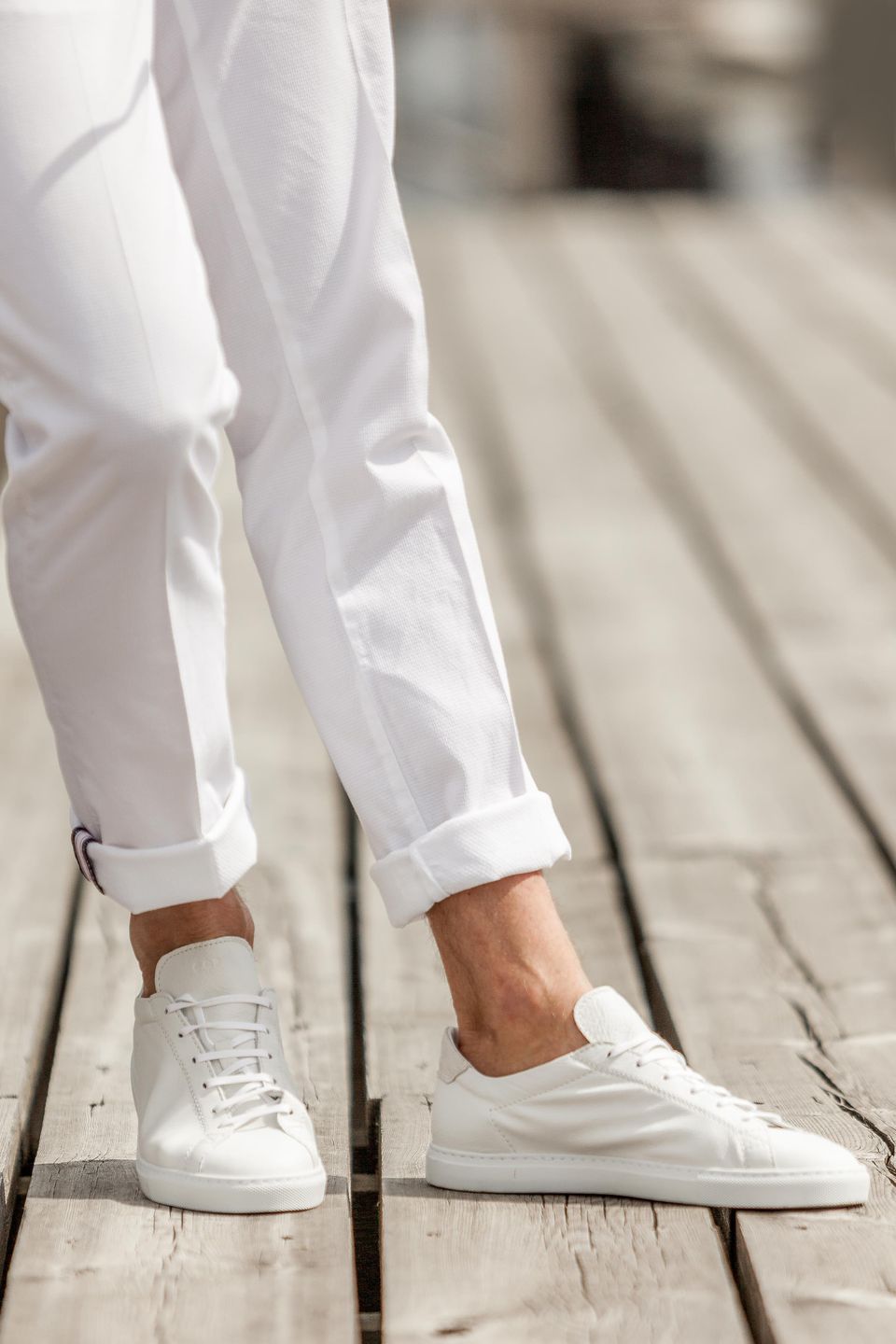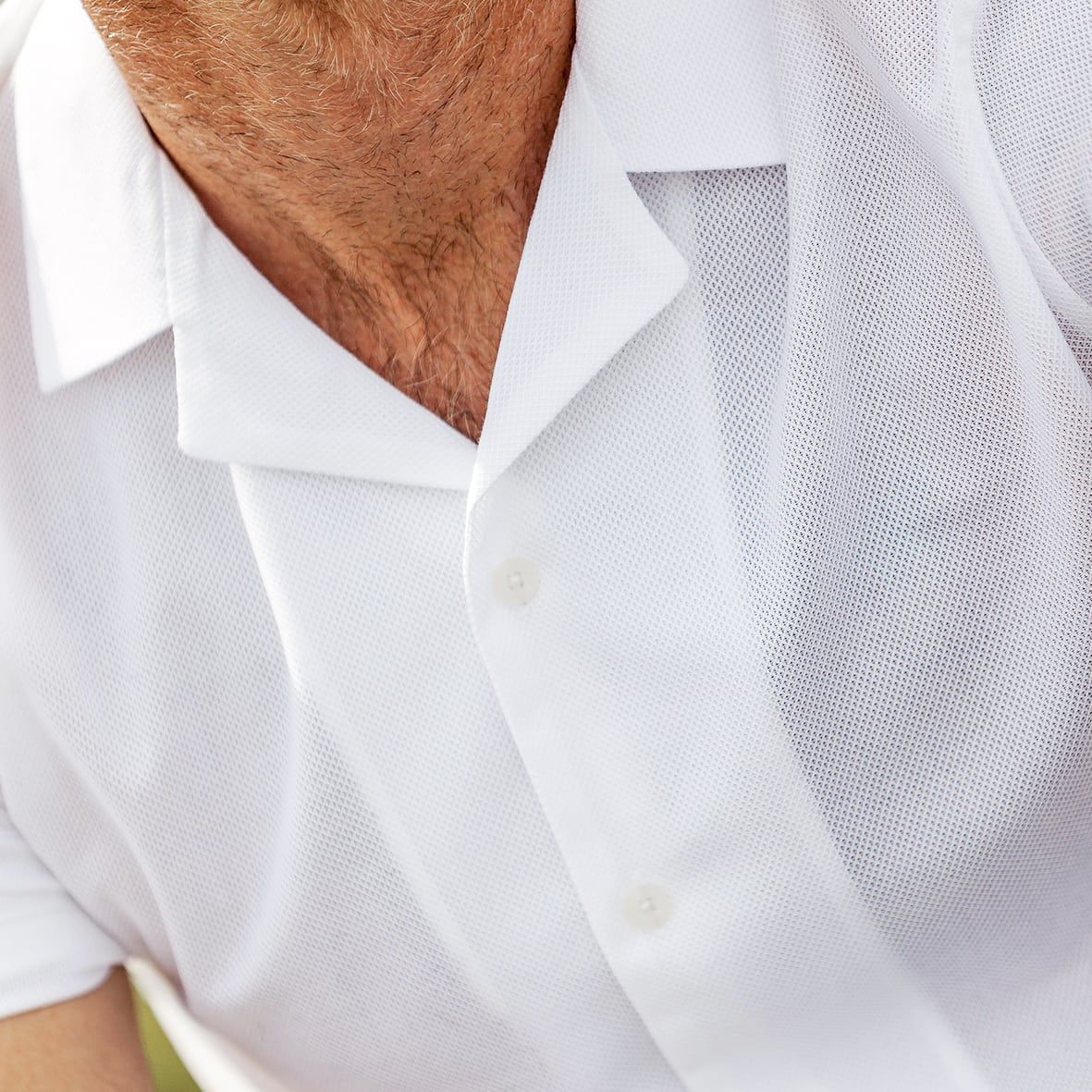 CQP Sneakers
Sprung from a sheer passion of design and quality, CQP started off in 2013, Stockholm Sweden. Today it is a widely spread and appreciated design brand selling sneakers at high-end retailers across the globe. The characteristics of these handmade shoes is a minimalistic design and often matched with tonal rubber soles to keep the expression subtle and sophisticated. With already styles achieving iconic statuses, such as the unlined Racquet and the ever so elegant Tarmac.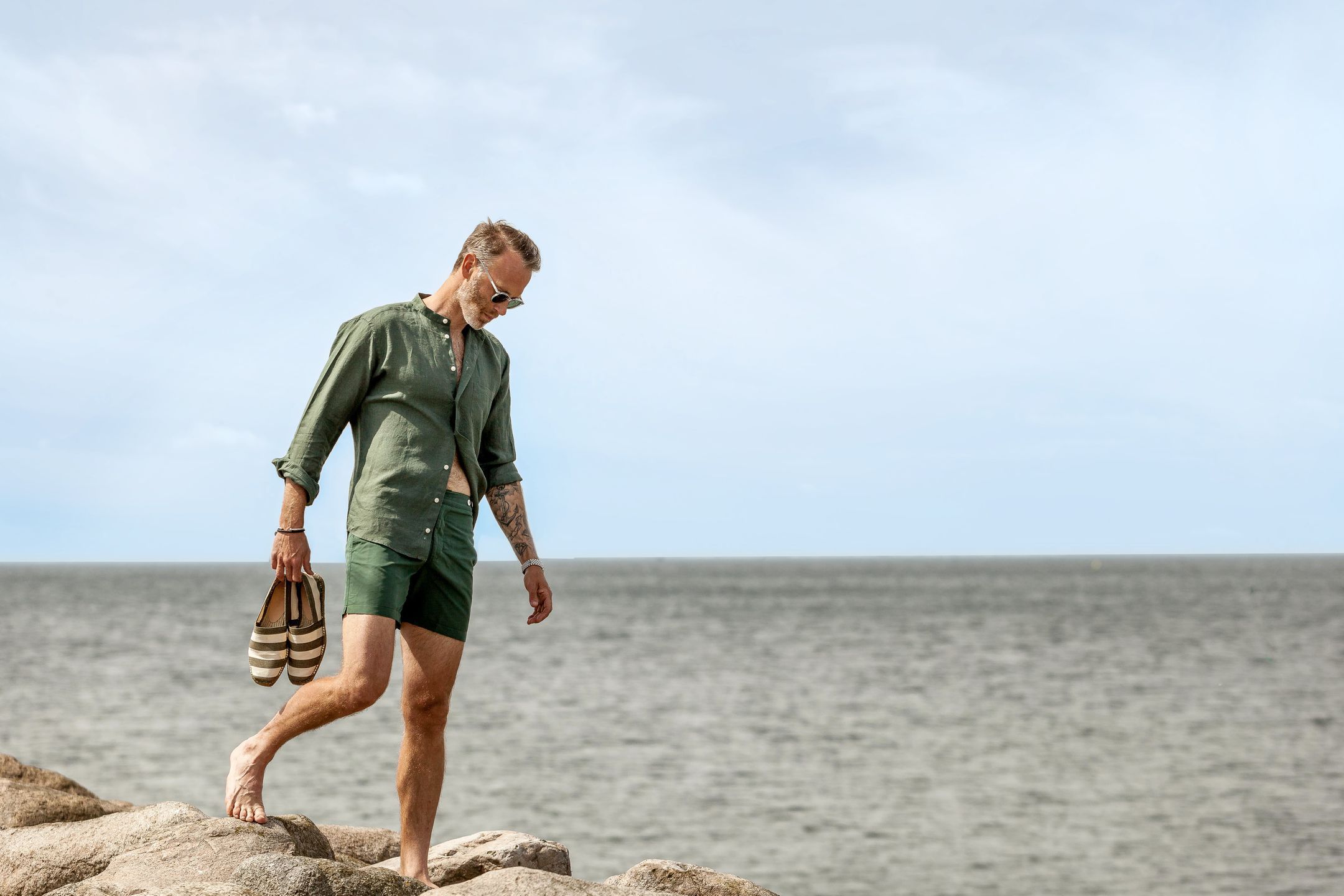 The Espadrilles
When heading for the beach (or a cliff) shoes that can handle water, yet will protect you from whatever uncomfortable or burning hot surface you might face is highly recommended. The espadrilles originate from the south coast of Spain and France where the workers many hundred years ago needed a simple shoe to protect their feet. Traditionally made from rope and canvas these shoes, later on, became a widespread success after first being worn in the Hollywood movie, Key Largo (1948) and later on used in one of Yves Saint Laurent's collection in the 70's. Then produced by the very same brand as Baltzar offers you today – Castañer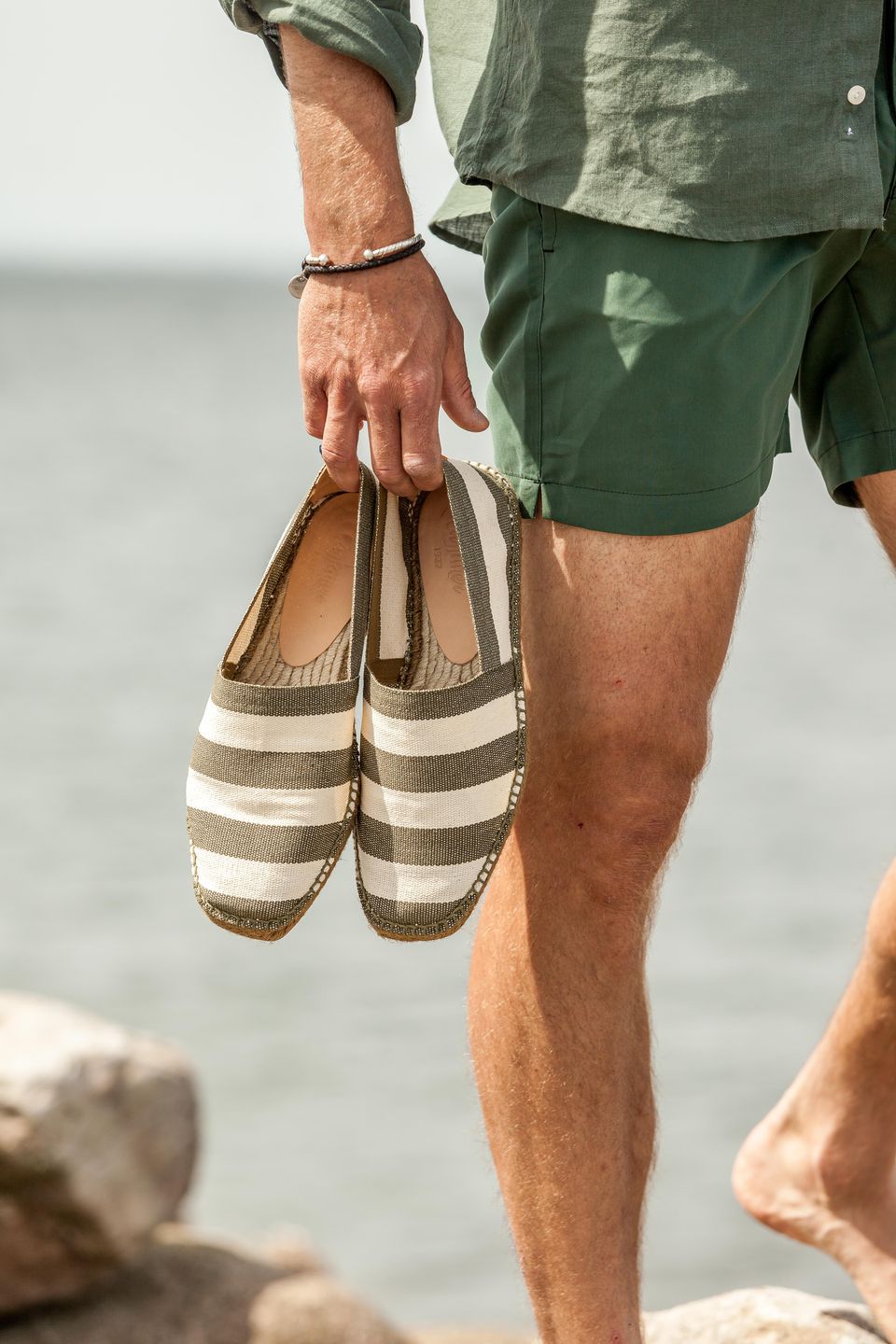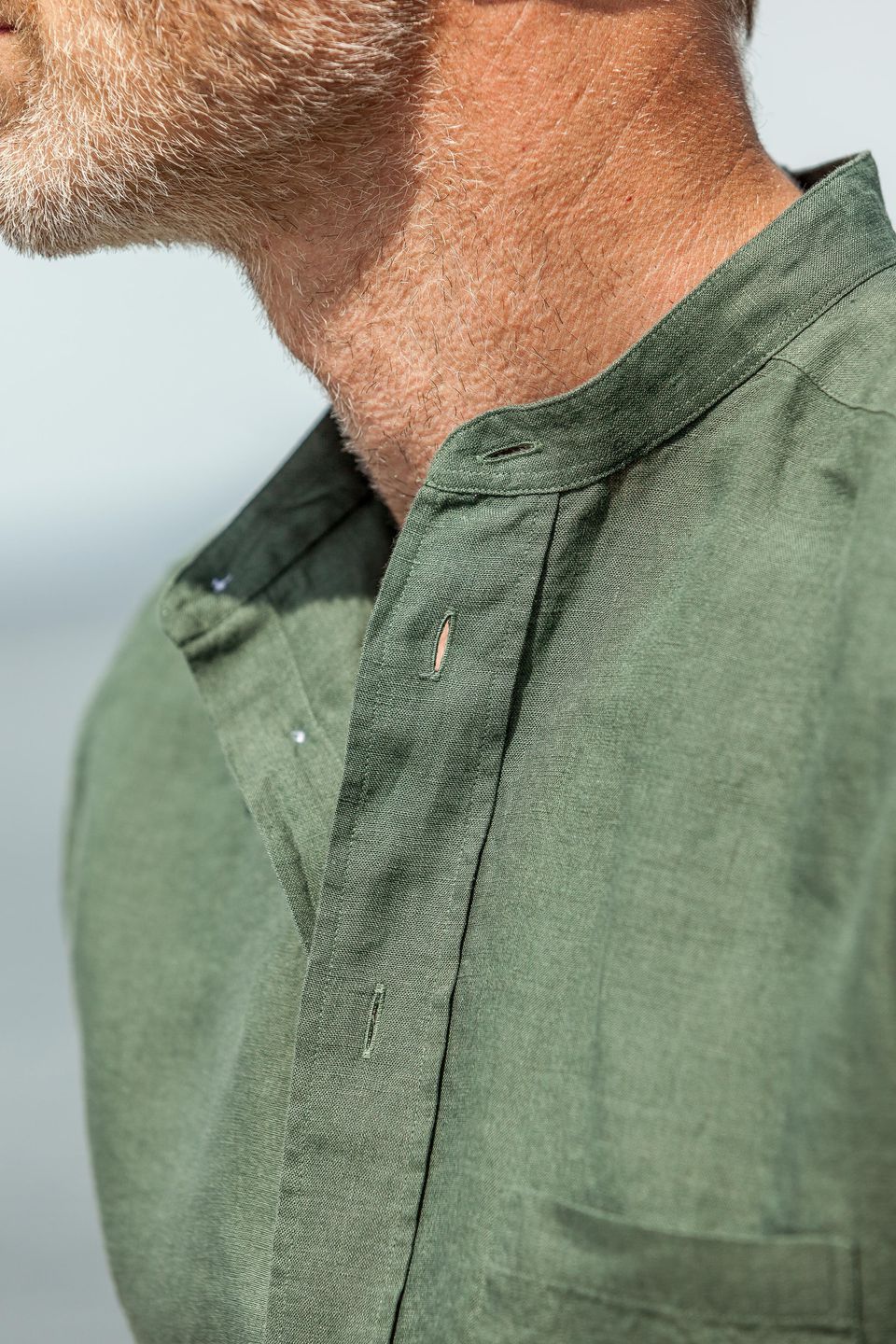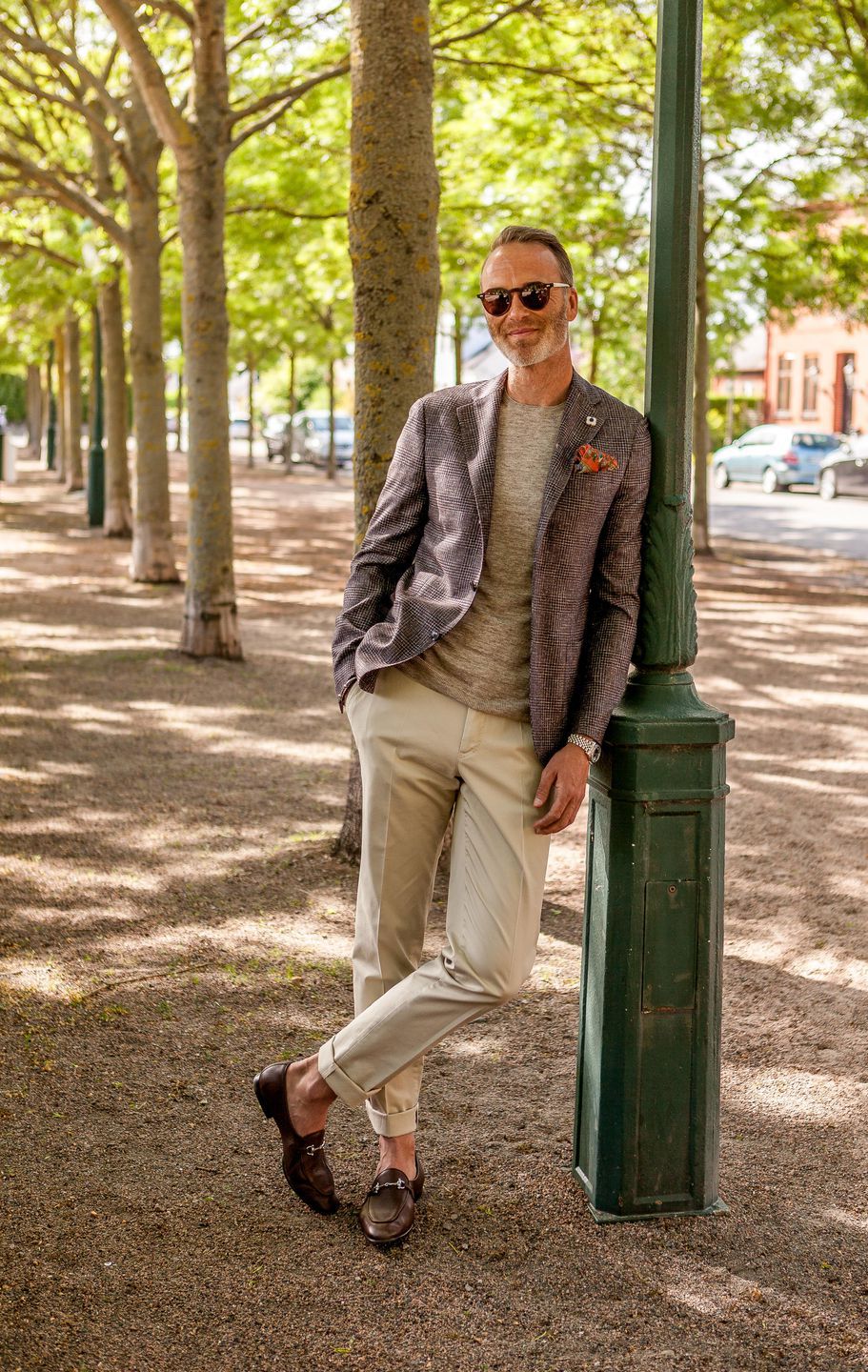 Loafers for all occasions
When the sea is changed for mainland and shorts for trousers, the level of formality needs a kick up the chain, yet without becoming too stiff. The loafer is the single most important shoe during summer time. There are an array of versions and models available: Penny, Tassel, Braided, Belgian and Horsebit to mention a few. The models and versions of them pile up and it can be tricky to distinguish one favorite. All we suggest is that you find a few that suits you and wear them without visible socks.